14 things you didn't know about Sam Adams
Samuel Adams was a Founding Father, so it's fitting that the beer that bears his name has been helping Americans pursue happiness for 30 years. Plenty of people credit the brewery with revolutionizing craft beer in the '80s, but even if you don't subscribe to that gospel, it's undeniable that the company has had a wild three decades.
Experience some of the highlights from that run right here, and then go drink a Sam Adams in hopes that they thrive for 30 more.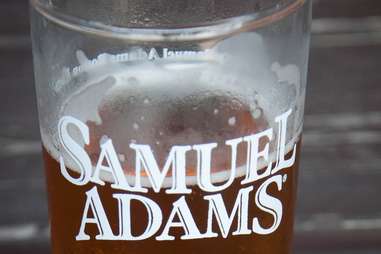 1. There're multiple meanings behind the name
Why did Samuel Adams receive this honor and not, say, fellow Revolutionary War hero Ethan Allen? (Sorry you got stuck with the pricey furniture store, man.) It's partly because Sam is such a Boston icon, and partly because he was a trailblazer, but also because he was a brewer who learned the ropes from his dad, just like founder Jim Koch.
2. The founder has many fancy degrees, and none of them are in brew sciences
Jimbo got an undergrad degree in government, an MBA, and a Juris Doctor (the paper you get from law school), all from Harvard. Thankfully, fate pushed him into a brewery before he went for a PhD in Russian lit.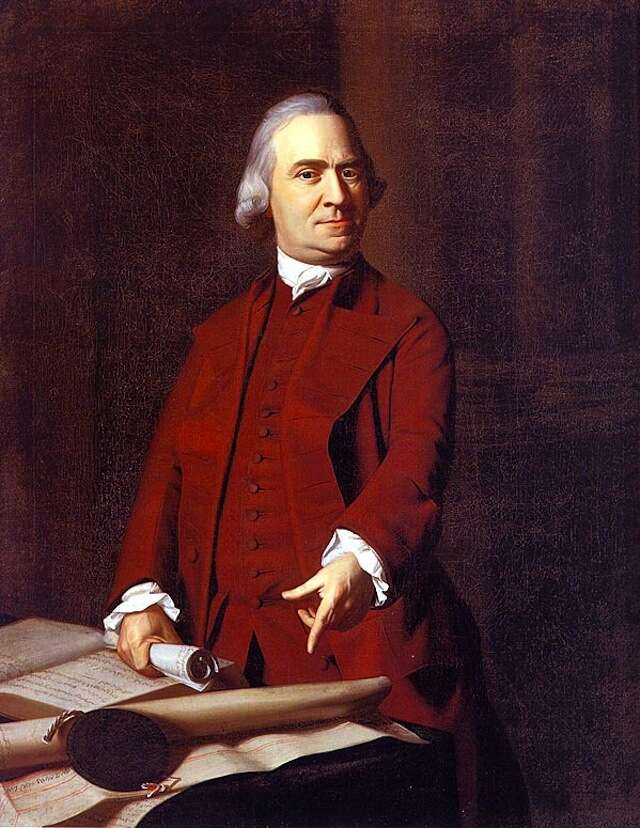 3. Koch isn't the only Harvard man central to Sam Adams lore
The other one would be the actual Samuel Adams, who enrolled in the Ivy when he was just 14. Your life expectancy was shorter back then, so he's basically a late bloomer.
4. The flagship Boston Lager was brewed with Koch's great-great-grandfather's recipe
Five whole generations of brewers came before Jim, so when he decided to ditch his six-figure consulting gig and dip back into the family business, he asked his dad for great-great-grandpa Louis Koch's recipe. Louis made the stuff in St. Louis in the 1870s, but his recipe seemed to work just as well over a century later.
5. In the early days, Koch was a door-to-door beer salesman
The beer distributors in Boston all swiftly shut him down, so he had to literally load up a briefcase with cold packs, six to eight beers, and sleeves of cups everyday and hit the streets to get business going. Even though Koch was charging more than import cases at the time, he was usually able to make a sale once customers tasted a sample. He also says people called him "kid" a lot... despite the fact that he was 35.
6. The man still hasn't slowed down 30 years later
Koch says he samples every batch of beer Sam Adams brews to this day, which is some serious commitment, and also some serious boozing.
7. He's a newly minted Boston billionaire, too
Koch joined the club just last year, making him buddies with fellow Beantown billionaires Robert Kraft (owner of the Patriots) and Jim Davis (chairman of New Balance -- not the Garfield guy, though he's pretty rich too).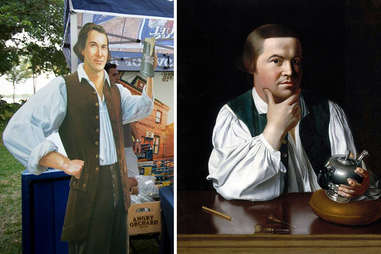 8. Rumors persist that the mascot is actually modeled on Paul Revere
Ardent fans of both beer and early America have been pointing out that "Sam Adams" looks sorta like Paul Revere. Some of the meaner ones are further claiming the company ditched the real guy because he was too ugly. We'll now leave you to feverishly Google John Singleton Copley portraits and decide for yourself.
9. Sam Adams stepped up during the hops shortage of '08
When a horrifying hops crisis hit six years ago, Sam played Good Samaritan and offered their hops to struggling craft brewers at cut-rate prices. The program got several breweries through the shortage, and earned Sam Adams the eternal esteem of beer nerds on Reddit.
10. They have some unique ideas on regulating your buzz
Earlier this year, Koch made headlines when he recommended ingesting yeast before drinking to keep yourself (relatively) sober. Other sources dispute this claim. Vehemently.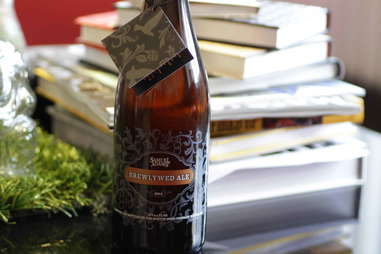 11. They've been selling bride beer for three years running
It's called Brewlywed Ale, and it's only available for sale one day out of the year. Sam Adams further celebrates the beer's release by marrying couples right at the brewery with their justice of the peace. Strangely, they've never brewed a beer called Half Of Everything I Own Stout, in honor of couples who didn't make it for the long haul.
12. They've also got a $199, 28% ABV brew
The Utopias series brings insanely high ABV selections each year at a rather steep price. But this year's edition also got a custom cigar and peek-a-boo slide with a hidden Sam Adams, so consider that money well spent.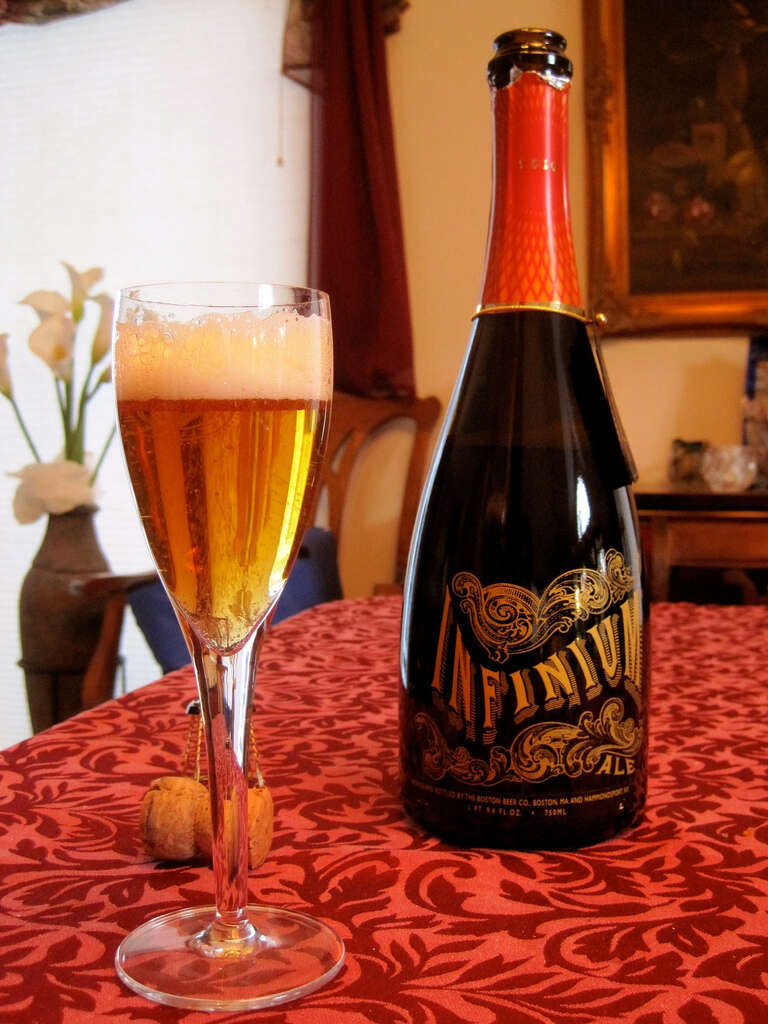 14. Julia Child loved the stuff
Not only did Julia hang with Jim Koch in real life, she also put Jacques Pepin in his place by snubbing his wine suggestion for a nice, cold Sam in the clip above.
Kristin Hunt is a food/drink staff writer for Thrillist, and usually ordered Sam Adams on flip night at Faegan's in college. Go 'Cuse. Follow her at @kristin_hunt.