Fact: Cinnamon Toast Crunch milk is the most delicious non-alcoholic beverage on the planet. But eating cereal five times a day to get an adequate supply is such a hassle. Luckily, the geniuses at Instructables have put together a fool-proof guide to making "cereal tea", the revolutionary new drink that lets you brew cereal milk without eating a single loop, flake, or charm.
Recommended Video
This Stretchy Ice Cream Is Made With Wine & Cheese
The process begins with teabag surgery: Using some pliers to keep the bag intact, undo the staple and dump out that crappy tea.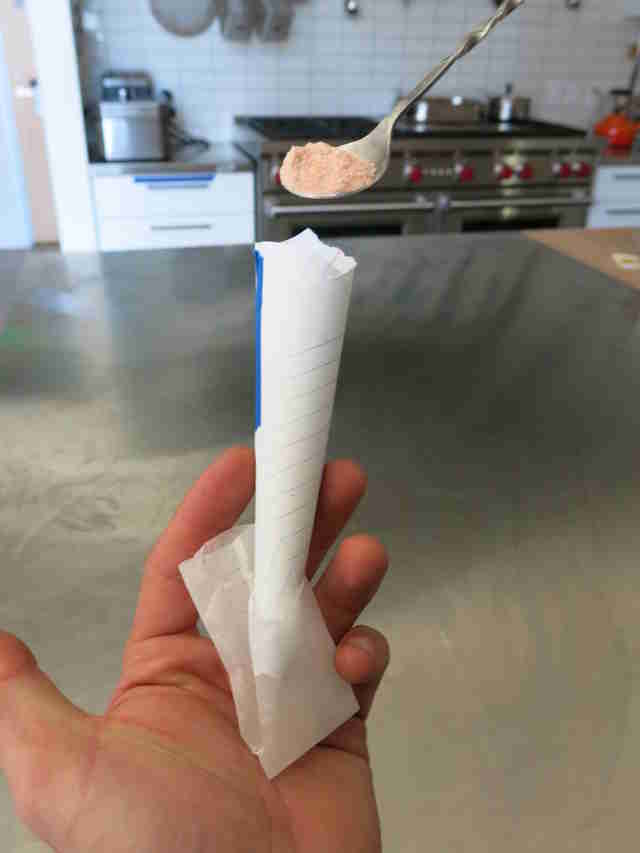 Next, pulverize your favorite brand however you like -- coffee grinders work, but Hulk Hands are more fun -- so you can funnel it into your teabag and then reseal for brewing.
Just look at that beaut. All it needs now is to steep in some properly heated milk and you have yourself the liquid breakfast of champions... Actually, wait! That would be Wheaties tea, and that has no sugar. So don't do that. Go for a magically delicious breakfast instead.
Kristin Hunt is a food/drink staff writer for Thrillist. Some of her strongest friendships are built on cheeseburgers. Follow her at @kristin_hunt.