When you think of craft cocktails, one of the first things that comes to mind are the hallowed temples from which their complex amaro'd flavors spew forth. Most folks still direct their prayers towards the mixology mecca of NYC, but now that there's a stereotypically fancy cocktail bar in every city, the city that never sleeps isn't the only place to go for a mezcal-fueled twist on a Negroni with an ice cube the size of a Big Apple. Here are seven cities whose burgeoning scenes deserve more love.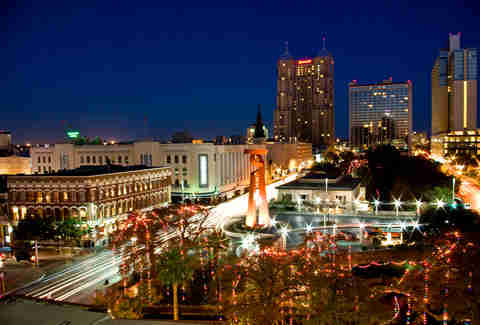 San Antonio
"I must admit, I was skeptical visiting cocktail bars in San Antonio when I moved back home from New York City. I had just spent the past decade living in the city during the resurgence of the classic cocktail scene. What I found was that the bartenders here balanced hospitality and creativity nicely while still having a desire to learn more about the craft. Pretension doesn't really fly here. 
San Antonio entered the cocktail scene much later than cities like New York, LA, and even neighboring Austin. In hindsight, this seems to be a good thing. The growth of cocktail bars has been slow and steady. San Antonio has so much more room to grow both literally and figuratively. Latin American spirits like cachaça, pisco, mezcal, and, of course, tequila, lend well to our climate, culture, and food.
Places I tend to keep in steady rotation are the Esquire Tavern, especially with their revamped tequila and mezcal selection. Stay Golden Social House is a great outdoor space where I can enjoy a refreshing cocktail while soaking up the plentiful sunshine. My latest favorite place is Barbaro. This is a great little neighborhood pizza joint in Olmos Park. The cocktails are solid, creative, and only $5 during their happy hour -- it's an absolute steal." - Stephanie Moreno, distiller spirits director & editor at Drink Distiller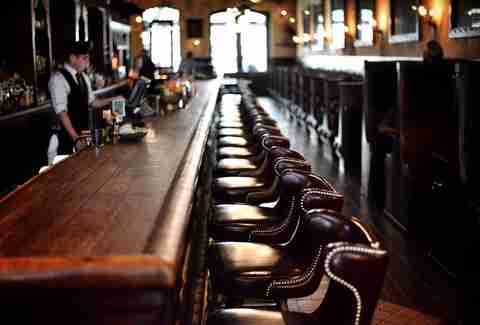 Don't miss...
Esquire Tavern: Midnight in Mexico (mezcal, Ancho Reyes, Fernet-Vallet)
Stay Golden Social House: Mean Left Hook (bourbon, house-made peach bitters, Fernet Branca and lemon-oleo)
Barbaro: The soda fountain All 'A' Report Card (bourbon, gin, Galliano, acid phosphate, root beer syrup, cream, egg white, cola)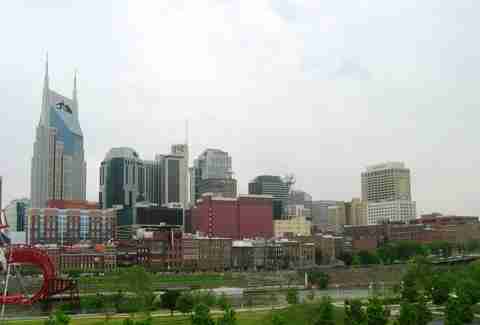 Nashville
"Nashville has an enviable position of being in the middle of both the bourbon and Tennessee whiskey belts. On top of that, we have so many great restaurants concentrating on seasonal, local cuisine using heritage ingredients. Our bartenders take advantage of all these factors to craft cocktails that feature our region's spirits and artisan ingredients while keeping an eye on the historical basis for their creations. Add them all together and you get cocktails that feel authentic without necessarily kowtowing to the latest tricks and trends. And they're delicious!" - Chris Chamberlain, contributing writer at Nashville Scene
Don't miss...
Pinewood Social: Marathon Manhattan (Corsair Triple Smoke small-batch whiskey, James E. Pepper 1776 Rye, Carpano Antica, Regans' Orange Bitters)
Union Common: Gold & Grove (Evan Williams bottled in bond, orange blossom syrup, mint, orange oil)
The Patterson House: The Jennings (Jack Daniels, hickory-smoked cola)
St. Louis
"We have some phenomenal talent that rivals that of mixologists in any major city. The fact is, St. Louis is and always has been a beer city, so that we have a first-class cocktail culture is pretty incredible. Bars like Planter's House, Taste, and Blood and Sand are as good as places in New York and San Francisco and have prompted most of the better restaurants in St. Louis to offer at least a modest list of 'craft' cocktails.
I don't know of a distinctly STL cocktail, but we tend to favor classic cocktails and new takes on them. David Wondrich claims the Tom and Jerry was invented here by Jerry Thomas. And we had the nation's first famous African American bartender and cocktail book author Tom Bullock." - Patrick J. Hurley, drunken vegan at Riverfront Times
Don't miss...
Planter's House: Lust, Greed & Pride (Tariquet 8-year Armagnac, Larceny bourbon, BarSol Perfecto Amor, St. George spiced pear liqueur, Peychaud's Bitters, black pepper tincture)
The Gin Room: One of their 60+ gins paired with house-made tonic
Taste: Gardenhead (St. George Botanivore gin, raspberry brandy, fernet, and vermouth)
Louisville
"Louisville is in bourbon country, so you can expect to be greeted by an abundance of benevolent bourbon wonks behind the bar who are eager to talk up Kentucky Nectar. But the sun doesn't rise and set solely on the brown stuff. Cocktail programs at restaurants that blossomed a decade ago are booming now -- and in some cases becoming the main attractions at the restaurants that house them.
Drawn by an ongoing local restaurant boom, top-notch mixologists from cocktailing cities like Chicago, New Orleans, and New York have landed here and elevated the drinks scene substantially. Louisville has been an exceptional restaurant town for nearly three decades, but this former 'drink at home' community now goes out purposely for libations, including craft beer. It's a great time to tipple in Derby City!" - Steve Coomes, Words to Chew On
Don't miss...
The Silver Dollar: Mint julep with Four Roses Single Barrel
Proof Bar: Proof Positive (Old Forester Signature bourbon, Cocchi Americano Rosa, KY sorghum, house aromatic bitters, orange bitters)
St. Charles' Exchange: Winter on Main (Evan Williams Single Barrel, Cappelletti, lemon, winter squash and spiced walnut syrup, Peychaud's Bitters, soda)
Oklahoma City
"You'll have to forgive Oklahoma City for playing catch-up on cocktails. It's hard to be a part of the vanguard when you're nearly three decades behind the rest of the country in lifting Prohibition. That's right, Oklahoma didn't legalize spirits until 1959 and liquor laws have proven difficult to navigate ever since. Restaurants couldn't operate full bars until the early 1980s without becoming a bottle club. The issue was finally vanquished county by county over the ensuing years.
 
Today, Oklahoma City bars are gradually embracing artisan cocktails thanks to a group of young, driven bartenders and mixologists, who've met and created a demand for high-concept highballs." - Dave Cathey, food editor at The Oklahoman
Don't miss...
WSKY Lounge: Born in the Barn (cachaça, green Chartreuse, Oloroso sherry, and orange bitters)
O Bar at the Ambassador Hotel: Air Mail (Appleton rum, fresh lime juice, house-made honey syrup, and prosecco)
The Pump Bar: One of their three Bloody Marys (jalapeño garlic, beef jerky, or bacon)
Ludivine: Aged honey Negroni or the seasonal cocktail
San Diego
"In 2004 when I moved to San Diego, the city was known as the back water of the culinary and bar scene. It was a college and military town that was all about partying with cocktails like Jäger and Jameson, and beers like Bud Light and Corona.
It was during the 2007 recession that things really started to change. Fine dining was out and cheap eats were in. People were wanting the total package -- drinks and food, but on a budget. Despite the recession, restaurants and bars were still opening and people were still dining in San Diego. Craft cocktails were popping up everywhere and bartenders were really expressing themselves in a glass. Little by little you started to see gin fizz, bourbon with orange peel, rye with almond syrup. People were moving to San Diego from Chicago and New York and raising the bar for what the expectations were in the city.
Now you can't go to a restaurant without seeing creativity from a brilliant mind behind a bar. We still have a ways to go, but San Diego is leaving a lasting impression not only on locals but on visitors as well." - Shane McIntyre, sous chef at Searsucker
Don't miss...
Searsucker: E.S. Peter Rabbit (Pimm's No. 1, cucumber gin, bruised basil, pressed lemon, pickled carrot)
Noble Experiment: Bartender's choice (gin)
Sycamore Den: Kavorka (mezcal, apple brandy, lemon, cinnamon-honey syrup, hopped grapefruit bitters)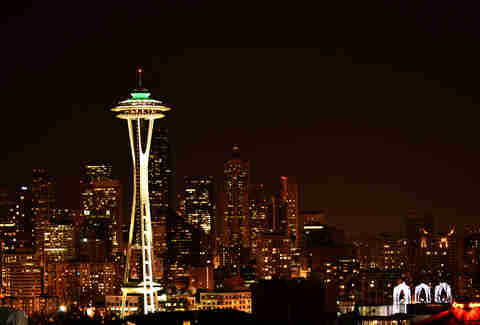 Seattle
"One of the things I especially love about the cocktail scene in Seattle is the commitment to using local spirits and products by many of the bartenders. You'll find cocktails created with Westland whiskey, Captive Spirits Big Gin, or Marteau absinthe, along with mixers like Seattle soda and Rachel's Ginger Beer. It's refreshing to be around people who support each other in the various branches of the industry. And it makes for some damn fine drinking as well!" - Wendy Miller, Seattle Cocktail Culture app
"Seattle needs to be included amongst the great cocktail cities of the US, as it was one of the first cities to truly embrace cocktail culture. Before Austin, Portland, or Chicago, or really any other city other than NY and SF, Seattle was in the forefront of quality cocktails. With places like Zig Zag and Vessel paving the way in the early aughts, to now where there are dozens of craft cocktail bars. Even the hotel bars, never really known for having great programs, have stepped up their game. Combine that with the fact that there are more distilleries in WA than any other state, and a ton of huge corporations employing thousands of high-income Seattlites (Microsoft, Amazon, Boeing, etc.), and you have the perfect situation for a drink and food lover's paradise." - Jamie Boudreau, proprietor of Canon: Whiskey and Bitters Emporium
Don't miss...
Canon Whiskey and Bitters Emporium: Barrel-Aged Bicicleta (gin, sweet vermouth, St-Germain, aged up to three years in French oak)
Pennyroyal Bar: Dancer in the Dark (Copperwork's New Barrel Gin, Maurin Quina, Velvet Falernum, lime, Burlesque Bitters)
Sun Liquor Bar & Distillery: The Jupiter (dry vermouth, Parfait d'Amour, Sun Liquor Gun Club gin, fresh-squeezed OJ)
Dan Gentile is a staff writer on Thrillist's National Food and Drink team. He lives in Austin, TX where our cocktails are rated very appropriately. Follow him to half-price Negronis at @Dannosphere.