Where to watch the Posse with your posse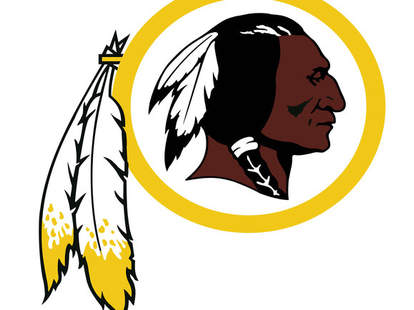 ATLANTA, GA The Derby Pub 7716 Spalding Drive Norcross, GA (770) 448-2833 www.TheDerbyATL.com Red Cred: NFL Sunday Ticket

AUSTIN, TX Black Sheep Lodge 2108 S Lamar Blvd (512) 707-2744 BlackSheepLodge.com/ Red Cred: Redskins reserved section and decor.

BOSTON, MA Goodbar Boston 183 State St. (617)-723-7050 Red Cred: Theme song for every touchdown Best Sellers: Bud Lite, nachos, and wings. Check 'em out on Facebook

CHICAGO, IL Maeve 1325 W Wrightwood Ave (773) 388-3333 www.maevechicago.com Red Cred: Redskins Anthem

DALLAS, TX Toadies Hideaway 14902 Preston Road #924 (972) 661-5221 Red Cred: Redskins Fightsong Best Sellers: Shiner and wings. Check 'em out on Facebook

DENVER, CO Old Chicago 7115 Commerce Center Drive Colorado Springs (719) 593-7678 www.OldChicago.com Red Cred: Small Redskin crowd and gametime menu. Best Sellers: Bud Lite and wings.

DETROIT, MI Sharky's Sports Bar 4050 S. Center Rd. (810) 742-6185 www.SharkysSport.com/ Red Cred: NFL Sunday Ticket and small Redskins following.

LAS VEGAS, NV Buzz BBQ 9640 W Tropicana Ave. (702) 489-2800 www.BuzzBBQ.com

LOS ANGELES, CA Joxer Daly's Bar & Grill 11168 Washington Blvd. (Culver City) (310) 838-3745 www.CityCheers.com Red Cred: NFL Sunday Ticket

MIAMI, FL Duffy's Sports Grill 21212 Saint Andrews Boulevard Boca Raton (561) 869-0552 www.duffysmvp.com Red Cred: Redskins fan room reserved. The Rodeo Burger - angus beef with barbeque cheese and onion.

MINNEAPOLIS, MN Joe Sensers Sports Theater 2350 Cleveland Ave N (St. Paul) (651) 631-1781 www.Sensers.com

NEW YORK, NY Dorrian's Red Hand 1616 2nd Avenue, New York, New York (212) 772-6660 www.Dorrians-NYC.com Red Cred: Fight Song and Chants. Special Redskins Menu Best Sellers: Crab cake sliders, RFK Stadium Tailgaters, the Bloody Hog

PHILADELPHIA, PA New Wave Cafe 3rd and Catharine, Philadelphia, PA 19103 (215) 922-8484 www.newwavecafe.com Red Cred:NFL Sunday Ticket

PORTLAND, OR Yur's Bar & Grill 717 NW 16th Ave (503) 224-0160 Peep them on Facebook Red Cred: Bar led chants. Best Sellers: Bloody Marys and wings

SAN DIEGO, CA Winstons Beach Club 1921 Bacon Street (619) 222-6822 www.WinstonsOB.com Red Cred: Redskins Fight Song, Decor and Raffles Best Sellers: PBR, Rolling Rock, and breakfast burritos.

SAN FRANCISCO, CA The Red Jack Saloon 131 Bay Street See all the deets on the Facebook page. Reds Cred: Dedicated bar space. Best Sellers: PBR, Lagunitas IPA

SEATTLE, WA Pacific Inn Pub 3501 Stone Way North (206) 547-2967 Red Cred: Small Redskins Gathering Look 'em up on Facebook.

Where do you watch the Redskins? Let us know in the comments or shoot us a tip. Hail to the Redskins!