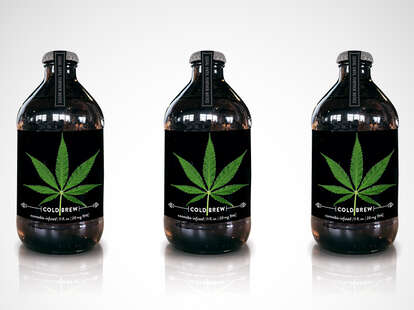 Things Washington State is already "highest" in: minimum wage, rainy days, heartbroken SuperSonics fans. Adding cold-brewed coffee to the list is Mirth Provisions, which is all set to capitalize on the Evergreen State's soon-to-be totally-chill weed laws with a bottled line of marijuana-infused javas.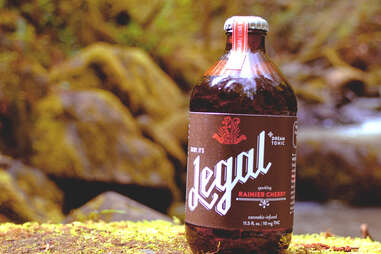 Labeled Legal, this glorious elixir will be available in five flavors, from regular ol' black to Rainier Cherry and Lemon Ginger, all of which pack in a mind-mellowing 20mg of THC extract. Founder Adam Stites says the experience will be "more similar to that if you had a nice IPA or glass of wine", so as not to melt the faces of any weed welterweights.
With recreational green sales scheduled to become legal next month, the coffees are set to hit Washington State's shelves as soon as Mirth locks in its permits and finds enough retailers. Legal isn't likely to make it past state lines, well, legally, but as Morgan Freeman apparently totally once said:


Dave Infante is a senior writer for Thrillist Food & Drink. He is pretty chill, man. Find out for yourself on Twitter: @dinfontay.