Your beginner's guide to Tiki bars and culture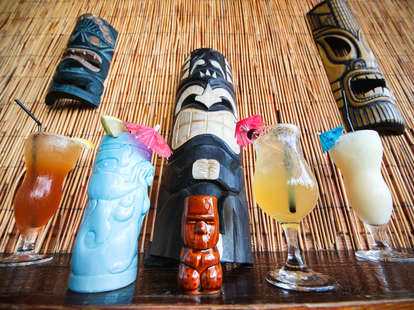 Leo Schmid
Leo Schmid
When you step inside any of this nation's great Tiki bars, you're not merely walking on bamboo -- you're entering a world of escapism, where you can almost feel the ocean breeze through your (probably mostly unbuttoned) Hawaiian shirt. But sometimes, those arrays of Tiki masks can be a bit dizzying, so let's take a step back and examine the Tiki trend. How did it come to be? What are those little umbrellas for? There are so many questions.
For this dive into Polynesian drinking, we picked the coconuts of prolific Tiki bar-builder Bamboo Ben and Blair Reynolds -- owner of Portland, OR Tiki temple Hale Pele -- for insight. We emerged with your quintessential Tiki primer. And, weirdly, a great tan.
THE HISTORY
The advent of Tikidom can be traced back to a man named "Don the Beachcomber", aka "Donn Beach", aka "Donn Beach-Comber"... or, less interestingly, Ernest Raymond Beaumont Gantt. Gantt was a Texan born in 1907, but he knew there was a whole world outside the steak-scented borders of the Lone Star State, so he traveled to the rum-scented Caribbean and South Pacific and learned a lot about how to chill on the way.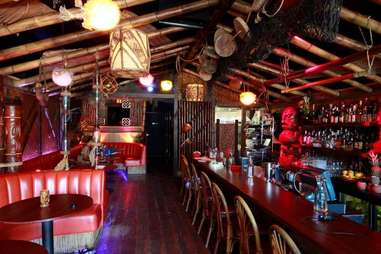 When Don returned to the States, he wanted to emulate the laid-back times he experienced in the tropics, so he opened the world's first Tiki bar, Don the Beachcomber, in Los Angeles in 1934. People -- including celebrities -- flocked to the bar for its escapist ambiance, potent-but-tasty rum cocktails, and exotic cuisine (which was actually slightly modified Cantonese food, but still -- not very typical for the times).
Also in 1934, "Trader" Vic Bergeron opened a similar bar in Oakland (originally called Hinky Dinks, but changed to Trader Vic's in 1937, because duh) that also drew crowds for its Polynesian-themed drinks and food. Because of its success, Vic was able to open more locations in places like Seattle and Hawaii (even before statehood!). A fad was developing.
During World War II, Gantt was deployed, so his wife took over management of the bar and expanded it into a chain with 16 locations. Tiki culture -- inspired by the art, style, and attitudes of Polynesia -- became huge in America during the 1940s and '50s, and fueled the two chains' success even more, because people wanted to experience a time away from work and stress.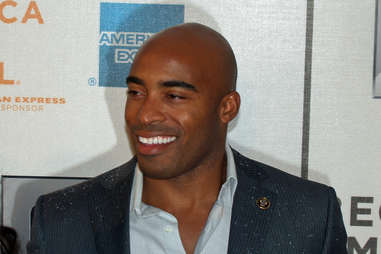 Tiki bars fell out of the public eye for a while between the '60s and '90s, but experienced a resurgence thanks to a few dedicated Tiki acolytes, who started up bars based on the original Don the Beachcomber and Trader Vic's. (Coincidentally, Tiki Barber, we discovered, is also a fan.)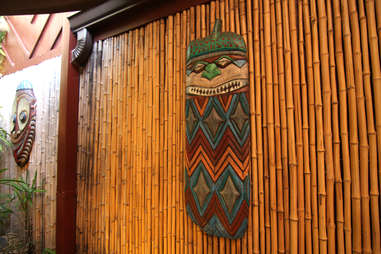 THE STYLE
The Tiki style is centered around bamboo, wooden masks and carvings, thatched surfaces, lava stones, hula girls, and other Southern Pacific accoutrements. Some Tiki bars have even started employing mermaids in giant aquariums. Not real mermaids, because they don't exist... but Daryl Hannah did once swim at the Sip 'N Dip in Great Falls, MT. So that's pretty close.
Tiki isn't just one thing to everyone -- it means so much more. Blair says, "The Tiki style has both evolved and branched out over the years, leading to a plethora of experiences in the Tiki bars of today. Because Tiki became a bit of a mish-mash over the years, you'll find all sorts interested in Tiki, from pirates to steampunks."
THE COCKTAILS
Your typical Tiki cocktail is a mix of light or dark rum, flavored syrups, and tropical fruit juices -- which is essentially the recipe for the Mai Tai (rum, orange Curacao, syrup, lime juice), the first Tiki drink to achieve widespread popularity after it was (allegedly) invented by Trader Vic in 1944.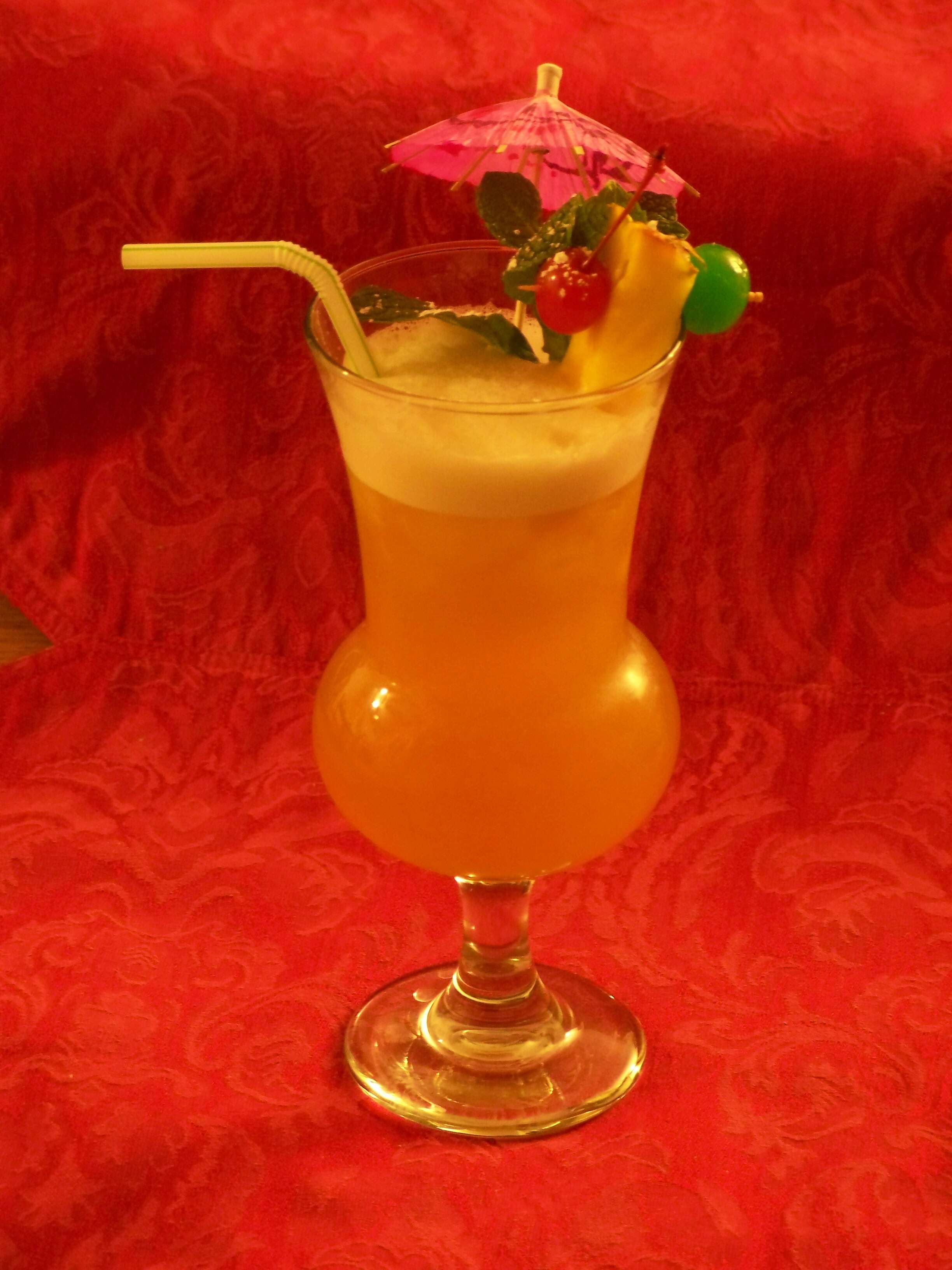 The other flagship cocktail of Tikidom is the Zombie, a creation of Don the Beachcomber that made its press debut at the 1939 New York World's Fair. It's a mix of white, golden, and dark rums, apricot brandy, falernum, bitters, and fruit juice (usually lime, pineapple, or papaya). Unlike modern zombies, it is pleasant, and didn't spend a whole season at a boring farm looking for Sophia.
Since the early days of experimentation, Tiki drinks have gotten more and more complex, incorporating new types of fruit (coconut, passion fruit, banana), booze (tequila, rye, Scotch?!), and other ingredients (coffee, cream, mint). Most of these are served in porcelain coconuts (only kind of kidding).
WHAT'S WITH THE TINY UMBRELLAS?
Ah, glad you asked! According to Bamboo Ben, they were originally developed as a way of keeping the ice in a drink cold on a warm day out on the beach (ostensibly chilling out, maxing, relaxing all cool). They were popularized by Trader Vic in the 1930s, and caught on from there. On rainy days, the Borrowers whisper praises to old Vic.
THE ATTITUDE
Tiki bars are all about three things: exotic drinks, delicious food, and warm hospitality. Blair says, "With a tropical cocktail in your hand, surrounded by tribal artifacts and Tikis, listening to mellifluous music, there's no need to remember what time it is. You're on island time."
Adam Lapetina is a food/drink staff writer at Thrillist and is planning on going to a TIki bar for his next vacation. Read his musings on Twitter at @adamlapetina.