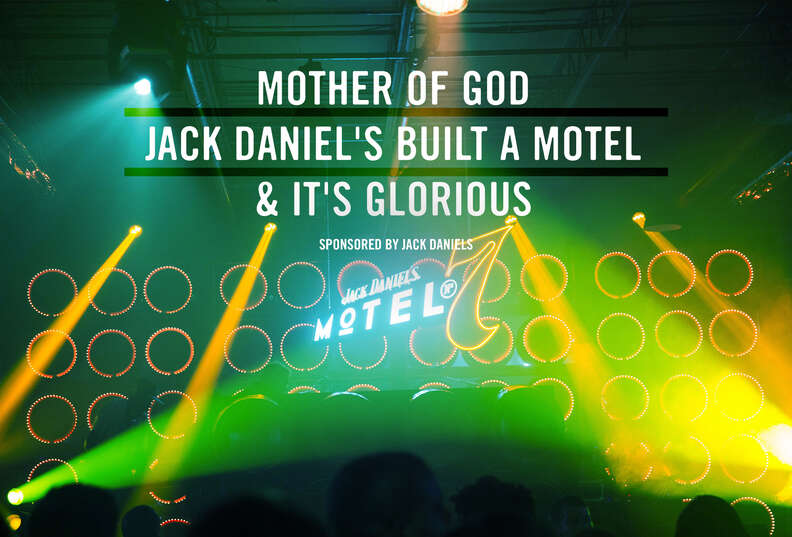 Anthony Humphreys/Thrillist
Paid Content For
Jack Daniel's
Mother of God, Jack Daniel's Built a Motel & It's Glorious
Paid Content For
Jack Daniel's
Tennessee whiskey, rock star marriages, and roller derby dance parties all have one thing in common: The Jack Daniel's Motel 7 bash. And when those things get together for parties in middle-of-nowhere Brooklyn and middle-of-lots-of-things Miami, it somehow creates a crazy, one-of-a-kind experience, complete with Andrew W.K. marrying people (yup, for real). And the folks at Jack Daniel's are throwing more of these musically driven motel-sized parties all over the damn country. So grab your chance to go, and then read our review of both parties below to find out what to expect if you go.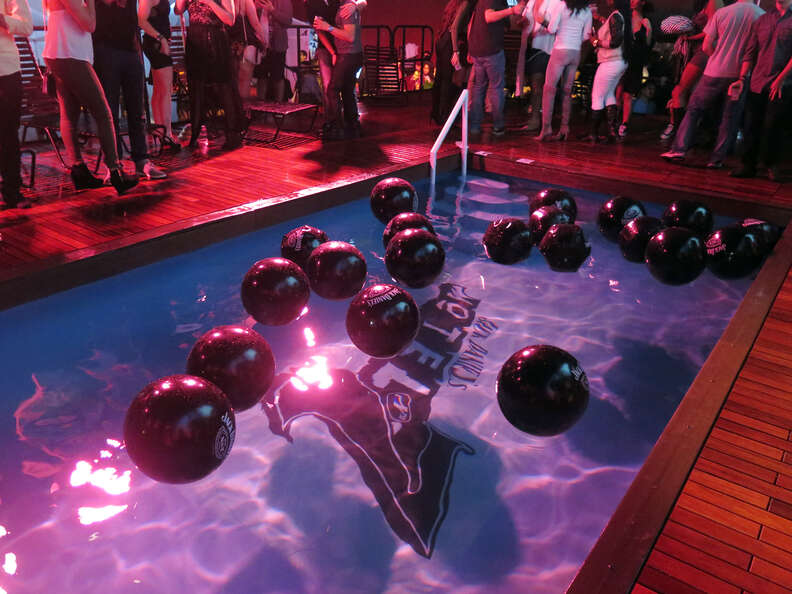 There'll be swimming in hilariously tiny pools
In true motel fashion, there was an "in-ground" swimming pool set aside for quick dips between dance moves (the Miami one pictured up there), and this particular one even came complete with one real (and one fake) lifeguard. Fun fact: according to the real lifeguard, adults at a party are better behaved than children at a public pool.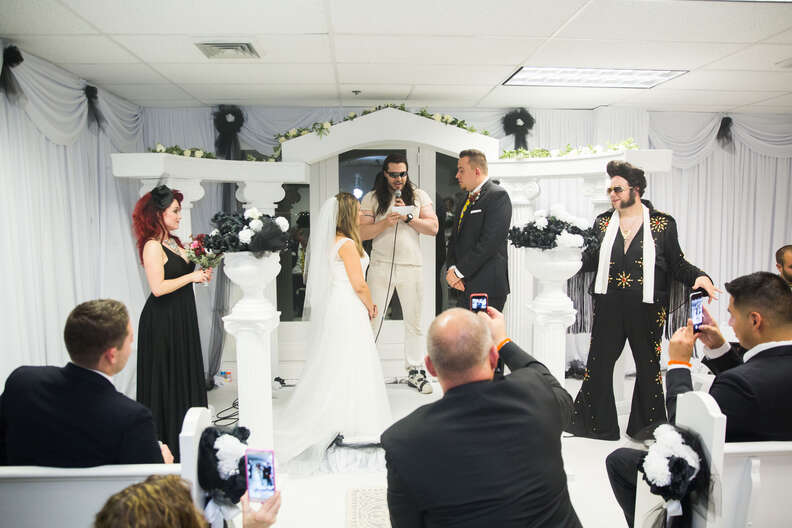 Hosting legit weddings in a chapel inside their pop-up motel is bonkers enough, but Jack raised the bar in New York even more by helming the ceremonies with Andrew WK, famed party guy and already-ordained minister.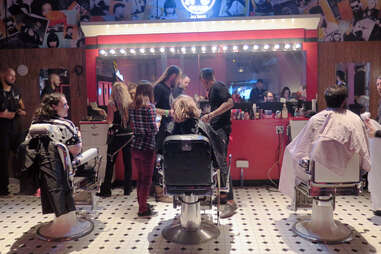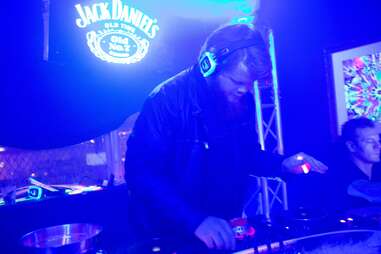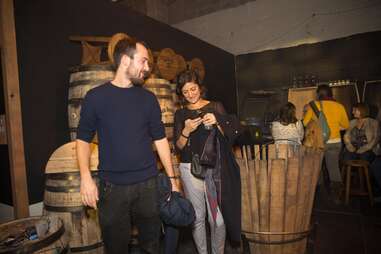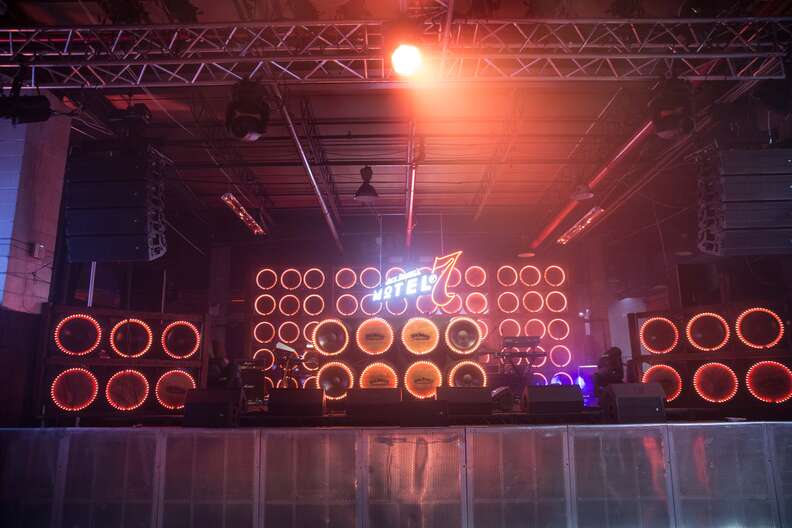 You'll take a stroll through music history
Acting as a stoic oasis from the craziness of the rest of the motel, The Jack + Jim Gallery featured a full spread of prints from (arguably) music history's most famous live photographer Jim Marshall. Seriously, this guy was there to capture Jimi's flaming guitar.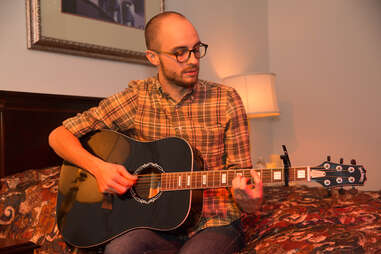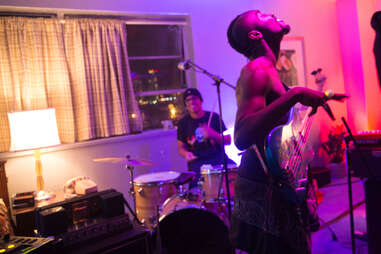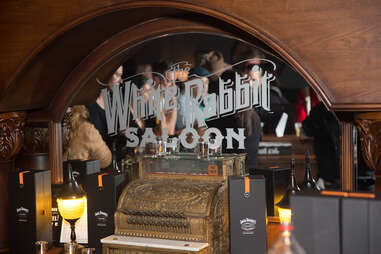 You'll see A-list live acts (Ja Rule seriously brought it)
Upon first entering the castle of insanity that is Motel No. 7, guests are immediately greeted with a looming, barrel-studded main stage. Why? Because every night, for the last hour, Jack Daniel's Motel brings in a seriously A-list performer to bring the event home as loudly as possible. In New York, it was T-Pain and Cloud Nothings on respective nights. In Miami it was DZA, Ja Rule, and more. In your city? Who knows. In a word, the whole motel is pretty over-the-top. Here's a little cheat sheet of the total amount of nuts-ness in just BK alone: