9 Whisper confessions from coffee addicts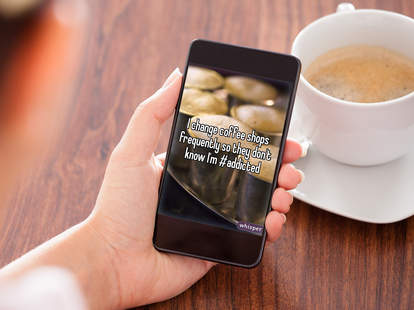 Almost everyone starts their day with a fresh cup of joe, though not everyone claims they "might be in prison" without it. Those bragging rights go to a select few caffeine-addled souls, all of whom seem to enjoy posting secrets to Whisper just as much as a good dark roast blend. Below you'll find some of the craziest coffee confessions off the app. Proceed with caution, 'cause these guys get cranky without at least three cups.

Kristin Hunt is a Food/Drink staff writer for Thrillist, and gets twitchy after two cups of coffee. Follow her to tea as an alternative at @kristin_hunt.