Whole Foods is now brewing its own beer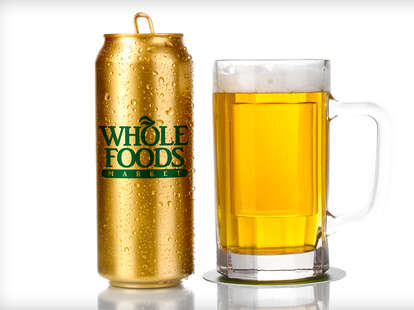 Already a champion of the "walking around beer", Whole Foods is making the next daring leap into the booze market with its very own line of kombucha-infused, probiotic, gluten-free, all-natural brews.
The grocery chain's first branded beer is set to launch at a new store on Houston's Post Oak Boulevard this Summer, according to The Huffington Post. Whole Foods' plans were first noticed when the company posted a job opening for a brewmaster on February 28 -- an opening which is now suspiciously gone -- but the brass is confirming the beer. They aren't sure yet what style of beer they'll brew or what the name will be, though they're currently taking suggestions for the latter among regional employees. Unconfirmed, definitely made-up reports suggest "O'Doyle Rules!" has a strong early lead.
Kristin Hunt is a food/drink staff writer for Thrillist and is saving herself for Wegman's branded beer. Follow her to Craft Your Own Packs at @kristin_hunt.