Steve Cukrov/Shutterstock
There are times when a $15 bottle of wine totally suffices -- day drinking in the park, a party with your significant other's friends that you don't know that well, Tuesday nights -- but sometimes you need something a little more special, like if you're going to dinner at that same significant other's parents' home.
To point you toward the smartest buys for six common varietals, we asked four pros for their top picks in the $20-$100 range. Thanks to Drew Duggan, sommelier at Andina in Portland, Oregon; Rachael Lowe, beverage director at Spiaggia in Chicago; Jillian Rocco, GM/sommelier at Boston's Row 34; and Kelly Wooldridge, wine director for Denver restaurant group Bonanno Concepts, you can now go make a major splash without fishing out too much cash. (Note that all prices are approximate.)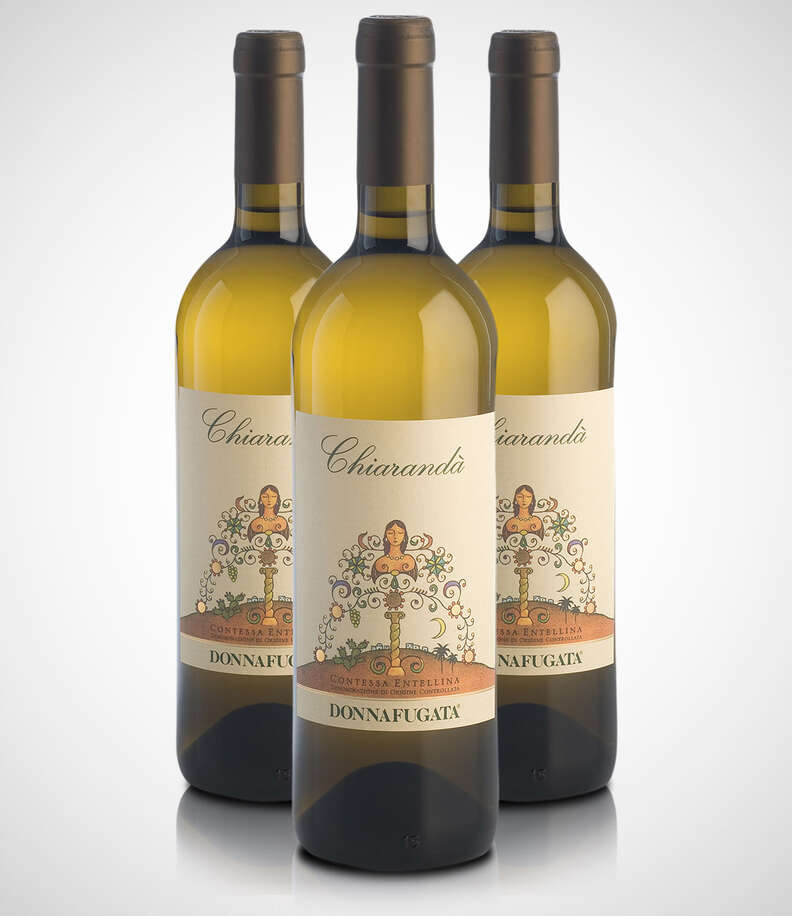 Chardonnay
Donnafugata Chiarandà Contessa Entellina, Sicily, Italy, 2011
$36
Butter your jam? Sicily's warm climate gives this bottle its "fleshy character," says Lowe. Think notes of "lemon curd, bruised golden apple, Bosc pear, and marzipan" -- but there's sufficient acidity to balance the ripeness.
Patrick Piuze Chablis Terroir de Chichée, Burgundy, France 2014
$25
If your tastes tend toward the steel-and-mineral end of the chardonnay spectrum, Duggan's got your go-to. A hallmark of good Chablis, he explains, is that "you can actually smell and taste the chalk the vines are grown in. This sees no new oak, so it lets the terroir sing. It's one of the hidden gems on Andina's wine list."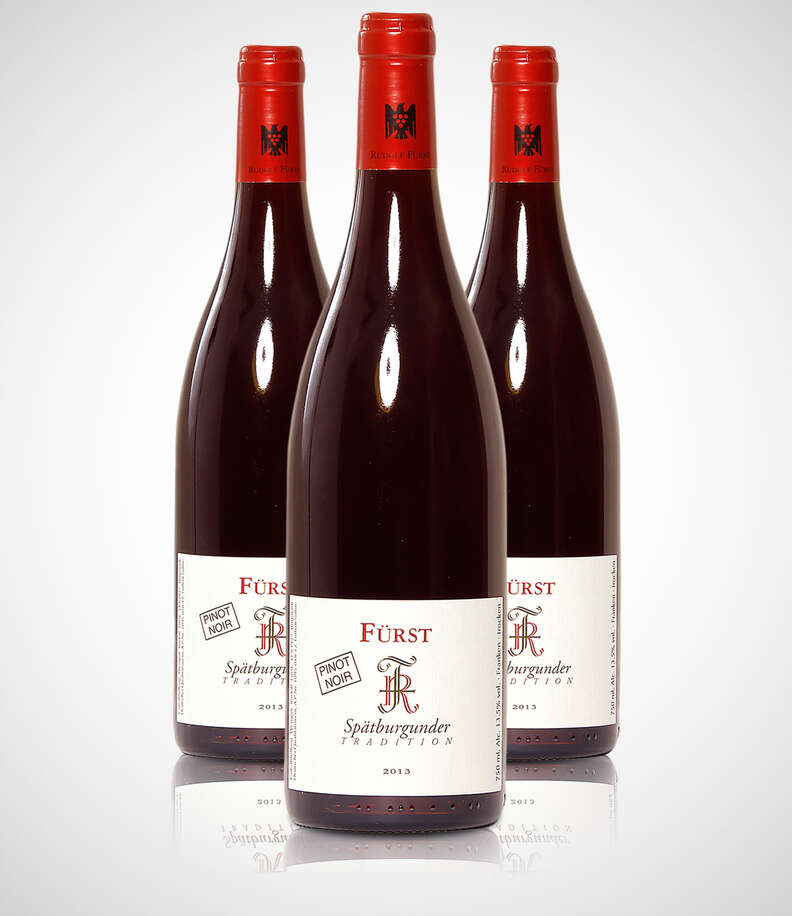 Pinot noir
Fürst Spätburgunder Tradition, Franken, Germany, 2013
$40
For pinot noir, Wooldridge looks to Germany and Paul Fürst in particular, who "has been called the godfather" of the grape known as Spätburgunder for his success in showcasing its "clean, expressive, and finessed" qualities.
Spätburgunder "combines all the nuance and sex appeal of great Burgundy with beautiful German precision," says Wooldridge. Case in point: the 2013 Tradition, which "is all about ripe and tart red cherries, red roses, and a perfect amount of rocky, earthy undertones." Its food-friendly acidity, he adds, makes it companionable to everything from hearty fish dishes "all the way up to veal, pork, and lamb."
Crowley Dundee Hills Pinot Noir, Willamette Valley, Oregon, 2012
$40
"A small made-by-hand project, this is every bit as delicious as comparable bottles from big boys like Domaine Drouhin, Domaine Serene, and Soter Vineyards, but at a better price," says Duggan, who waxes poetic about its "wild-strawberry fruit with accents of hibiscus and Bing cherry, generous body, and supple texture, which give way to whispers of cinnamon, kola bark, and porcini mushrooms. You could spend a lot more and get a lot less." (One caveat: outside of the Pacific Northwest, this wine may not be super easy to track down on shelves, so factor in some shipping costs.)

Cabernet sauvignon
Owen Roe Cabernet Sauvignon, Yakima Valley, Washington, 2012
$42
"When you think about domestic cabernet, there's often a bombastic quality," says Rocco. (Looking at you, Napa.) "This has a 'wow' factor too; it's still on the richer side. But it's also more nuanced, more elegant." Which doesn't mean you can't whip it out at a pool party: "I'm really excited for summer," she admits, "and this'll be perfect with anything that's coming off the grill."
Campo alla Sughera Bolgheri Rosso Adèo, Italy, 2012
$30
To throw you a bone of my own: this Bordeaux blend (60% cabernet/40% merlot) out of Tuscany does a hell of a job being all things to all people. It's approachable yet stylish, ready to drink yet modestly age-worthy, with plenty of sun-warmed berry fruit and baking spice but not without a little al fresco jauntiness. It's like the Mary Tyler Moore of cabernet blends -- totally disarming for being kinda uncool.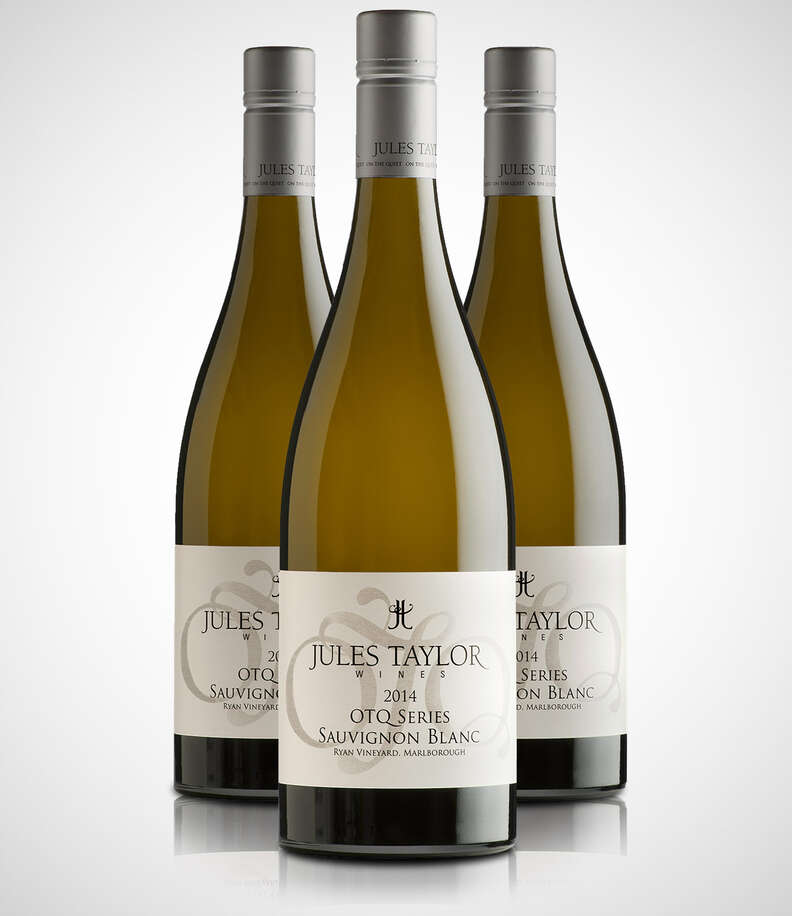 Sauvignon blanc
Jules Taylor Sauvignon Blanc OTQ, Marlborough, New Zealand, 2014
$23
"Most Kiwi sauvignon blancs are pretty predictable," admits Wooldridge, "until you knock on the cellar door of Jules Taylor, protégée of the great Kim Crawford.
"'OTQ' means 'On the Quiet,' in reference to the fact that this wine was originally kept a secret from her accountant (and husband), who thought there was already 'plenty of wine in the range' when she brought up the idea.
"Barrel-fermented in a style deliberately reminiscent of Bordeaux blanc, the wine seems to barely keep up with itself and is stuffed full of pineapple, guava, pink grapefruit, crushed scallion, and a bit of smoke. It's not at all what anyone expects, and that's what she (and I) love about it."
Pascal Jolivet Pouilly Fumé Les Griottes, Loire Valley, France, 2013
$38
Ask 10 sommeliers for the perfect shellfish pairing, and nine won't hesitate to name a Loire Valley white. (The 10th is overthinking it.) As a colleague of celebrated Island Creek oysterman-restaurateur Skip Bennett, Rocco in particular revels in the torrid, terroir-driven romance between French sauvignon blanc and briny oysters. This single-vineyard Pouilly Fumé is "so focused and pristine," she says. "It really shows the limestone minerality and silex soil," which is what the area's famous for.
Syrah
Wind Gap Sonoma Coast Syrah, California, 2012
$40
Rocco, meanwhile, points to winemaker Pax Mahle -- a former somm himself -- as a current favorite. The 2012 vintage, she says, offers "everything you love about Syrah without the heavy-handedness you can get from California. It's got those black peppery, spicy, animalistic qualities and lots of dark berry fruit, but it isn't overly rich. It goes really well with braised meats... and barbecued brisket? Oh my God, it would be perfect." Great, now all you have to do is set aside the decade it'll take to become a pitmaster as well as a legit enophile.
Peay, Les Titans Estate Syrah, Sonoma Coast, California, 2013
$55
The Northern Rhône may be the standard bearer for Syrah, but the Sonoma Coast approaches that standard without holding you ransom in the process. So it's no wonder both Lowe and Rocco give it their blessing. For Lowe, Peay's the producer of choice, offering "blackberry, plum, smoke, leather, and black pepper notes that pair nicely with duck, lamb, and even certain steak cuts."

Riesling
Ettore Germano Langhe Riesling Hérzu, Piedmont, Italy 2012
$29
You may have heard of riesling, a world-class German grape, or Piedmont, a world-class region of Italy. But you probably have never heard of riesling from Piedmont. That's because, according to Lowe, "Only a small handful of producers there grow it, and Germano is one of the standouts." Novelty factor aside, it's "a gorgeous riesling," she says, "bone-dry and lime blossom-y, with wonderful minerality, strikingly high acidity, and aromas of peach and nectarine, plus a hint of petrol." (Admittedly, not everyone in the wine world favors the whole gasoline-fume thing, but they probably should've listened to more Primus back in the day.)
Rebholz Im Sonnenschein Grosses Gewächs Riesling, Pfalz, Germany, 2014
$85
To earn maximum points at a dinner party, bring this wine and repeat these words when you hand the bottle to the host: "Hansjörg Rebholz makes some of the most compelling wines in Germany right now."
When a guest you've got your eye on scrutinizes the label, explain that Im Sonnenschein is a vineyard whose name "literally translates to 'in the sunshine.' German can be quite emotive." Then add that wines designated "Grosses Gewächs" "are super intense due to the fact that they're generally harvested a little late and then fermented to dryness," a process that gives them "lots of stuffing" especially in the Pfalz region, where the continental climate further ensures "tremendous concentration."
Finally, as you offer to pour for the table, say with a shrug: "The 2014 is still a baby -- but it's already thick with just-ripe peach, Meyer lemon, lemongrass, lime blossom, and tightly wound minerality." No one has to know you've just memorized what Kelly Wooldridge has to say about it.
Sign up here for our daily Thrillist email, and get your fix of the best in food/drink/fun.
Ruth Tobias is all glug, glug, glug right about now, so see what she's drinking: @Denveater.