Julie Reiner

| EVAN LOCKHART/Thrillist
Julie Reiner

| EVAN LOCKHART/Thrillist
12 Women Who Shaped Cocktail Culture
"I'm heading to the bar for a drink." It's a phrase many of us take for granted, but it's not something that women were always allowed to say. In the years after Prohibition ended, many states enacted laws making it illegal even to serve alcohol to women, one of the many patriarchal roadblocks that have hindered female influence on drinking culture. Despite the challenges, many women have shaped how we drink today, and none more so than the cocktail superstars profiled here.
Ada Coleman
Head bartender, Savoy American Bar, London
Years active: 1903-1926
English barkeep Ada Coleman, known to her many regulars as "Coley," is widely considered to be one of history's most talented mixologists. She began working behind the bar at the age of 24 and was promoted to head bartender at London's legendary Savoy American Bar just four years later. "Ada Coleman was a straight-up legend," says spirits writer Céline Bossart. "She was years before her time -- we're talking the early 1900s, an era during which women were not often seen behind the bar, let alone earning the title of head bartender."
Over her 23 years at the boozy institution, those devoted customers ranged from business travelers to celebrities, including actor Sir Charles Hawtrey, who, as the story goes, was the first to try Coleman's revolutionary drink, known as the Hanky Panky. The negroni-like cocktail features Fernet, a now popular bitter amaro that hadn't before seen much attention outside of its native Italy. Coleman was also credited with training fellow Brit Harry Craddock, who went on to write the game-changing The Savoy Cocktail Book. And today, she's a major source of inspiration for just about every bartender, male, female, or otherwise, worldwide.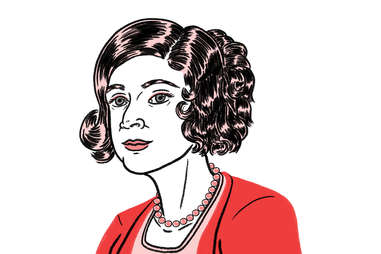 Mary Louise Cecilia "Texas" Guinan
Queen of the Nightclubs, New York
Years active: 1920s
Although she was not a bartender, we'd be remiss not to mention this infamous Prohibition-era bar owner, emcee, and general rabble-rouser. Born in Texas, Guinan started out as a screen actress before moving to New York and transitioning into a career as a showgirl. She eventually wound up as one of the first female emcees at El Fey, a perpetually packed Midtown speakeasy. In 1920, the Guinan opened her own underground drinking den, the 300 Club, where she developed her many taglines -- "Hey, suckers!" being her trademark -- while serving strong gin drinks to hordes of thirsty bar-goers like composer Irving Berlin and actor John Barrymore. Guinan was championed for her ability to charm all of her patrons, including aristocrats, celebrities, mobsters, gamblers, dirty cops, bootleggers, and, namely, a new generation of boundary-pushing female drinkers.
"If it seemed novel that women such as Texas Guinan should own and run nightclubs... it was also novel that young women were going out and drinking in them, which they were," writes Christine Sismondo in her historical exploration of US drinking culture, America Walks Into a Bar.
While her club was routinely shut down by zealous feds, Guinan always kept the party going, relocating her raucous events to other secret spots around the city until everyone's business dried up during the Great Depression. But her impact -- seen through generations after generations of unapologetic bar goers -- undoubtedly lives on.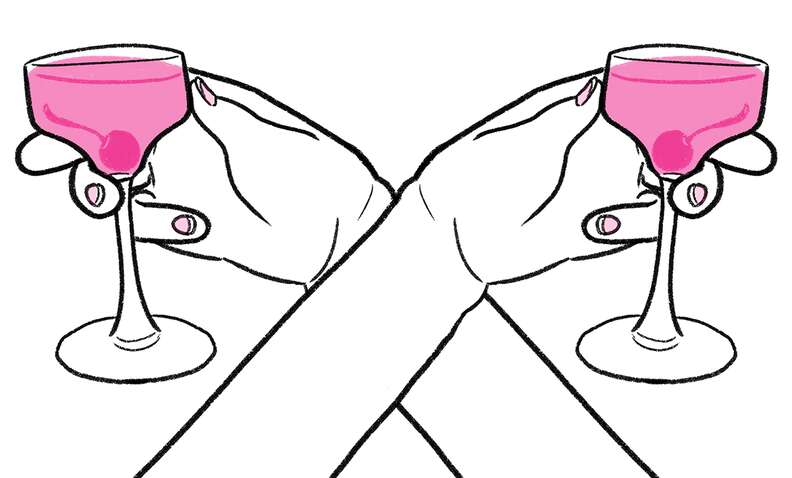 Valentine Goesaert & Anne Davidow
Tavern owner, Dearborn, Michigan; lawyer, Detroit, Michigan
Years active: 1940s
Laws enacted post-Prohibition were incredibly strict, especially when governing what women could and couldn't do in bars. In fact, some states outright barred women from venturing behind the taps at all. So when a Michigan tavern owner named Valentine Goesaert, with her no-nonsense lawyer Anne Davidow by her side, went in front of the Supreme Court in 1947 to challenge these discriminatory restrictions, the country took notice.
"In her biography, attorney Anne Davidow said, 'I was quite radical in the sense that I couldn't see any reason a woman couldn't do anything a man could do,'" says Julia Momose, a longtime industry pro who tends bar at Chicago's acclaimed Oriole. "Anne made waves that influenced change. Here we are today, with bartenders of all races, beliefs, and genders and I thank her for making her conviction achievable to us."
In the end, the court ruled against them, upholding the law in an effort to reinforce the strict liquor legislation popular at the time, but the influence of Davidow and Goesaert is still palpable.
Joy Perrine
Co-author, The Kentucky Bourbon Cocktail Book; bartender, Equus Restaurant and Jack's Lounge, Louisville, Kentucky
Years active: 1965-present
For a bartender, getting inducted into the Kentucky Bourbon Hall of Fame, a recognition dominated by big-name distillers, is no small feat. And for Joy Perrine, becoming the first-ever female bartender to be awarded the designation was nothing short of groundbreaking.
A New Jersey native, Perrine grew up in a family of Boardwalk Empire-style bootleggers and later moved to the Virgin Islands where she began bartending. The seasoned vet has been slinging drinks for more than 50 years and currently splits her time between Louisville institutions Equus Restaurant and Jack's Lounge. But when she first arrived in Kentucky in 1978, she found that few women there dared to pick up a jigger and whip up a cocktail. "There was still this idea that whiskey wasn't really a drink for women or it wasn't appropriate for women," explains bourbon expert Susan Reigler, who co-authored The Kentucky Bourbon Cocktail Book with Perrine. "Women couldn't be bartenders or even sit at a bar in Kentucky until the 1970s, which is kind of crazy."
"[Perrine] really started using bourbon extensively and creatively much before anybody else had started doing it," continues Reigler. The book Reigler co-authored with Perrine went on to become incredibly popular and is now in its "fifth or sixth printing," according to Reigler.
Audrey Saunders
Owner, Pegu Club, New York
Years active: 1996-present
"My biggest influence in the industry has always been and continues to be Audrey Saunders," gushes Lu Brow, cocktail director at New Orleans' Cajun-inspired DTB. "She was such a leader, so in control, vivacious and smarter than all of us put together. To see her at the Pegu Club [in NYC] was like having a front-row seat at the best show in the world. I sat at her bar many times, too shy to introduce myself, just watching her in awe."
Saunders, arguably one of the biggest names in cocktails today, honed her craft under legendary bartender Dale DeGroff. In 2001, she took over the program at the Carlyle Hotel's famed Bemelmans Bar before opening the inimitable Pegu Club with fellow influential bartender Julie Reiner in 2005. That's where she truly made her name, scoring numerous awards along the way. Saunders (with Reiner) played an integral role in the early-aughts' cocktail revival. The two took countless aspiring mixologists under their wing, spreading their wisdom and passion throughout the budding community, even those those too nervous to approach her.
There weren't many female role models around then, recalls Christy Pope, a beverage consultant and partner at Midnight Rambler in Dallas. "Although there weren't many women in numbers, there were two women who were larger than life and driving forces in the scene," Pope recalls. "I'm very fortunate to have worked closely with Audrey and to be able to call her a friend and mentor. To this day, both Audrey and Julie have had great impact on seeding the resurgence of craft cocktails and shaping the modern bartender."
Julie Reiner
Co-owner, Leyenda & Flatiron Lounge; owner, Clover Club, New York
Years active: 1998-present
Julie Reiner also apprenticed for Dale DeGroff before opening up Pegu Club with Aubrey Saunders. From there she went on to launch a veritable cocktail empire of her own. Today, she continues to dominate NYC's thriving cocktail landscape at three venues that she owns including Leyenda, which she co-owns with young gun Ivy Mix; Clover Club, one of Brooklyn's most famous cocktail bars; and her first venture, Flatiron Lounge, which she opened in 2003.
"Julie opened my eyes to the world of cocktails," says Lynnette Marrero, beverage director at Brooklyn's Llama Inn, and the co-founder of the all-women bartending competition Speed Rack. "I began going to the Flatiron Lounge for nightcaps after closing a martini lounge across town. It was like being transported to the gilded age of cocktails -- a martini here was a beautiful stirred (not shaken) blend of gin, and vermouth. This was the high-end lounge lifestyle and, as a twenty-something bartender in training, I wanted to be a part of it."
Reiner's creations were so awe-inspiring, Marrero immediately made it her goal to join the diverse and incredibly devoted team. "I stalked the bar for over a year, and in 2004 landed a job there," she remembers. "Julie rewarded hard work and not gender preferences -- there was always a great balance of men and women behind the stick, and this experience drove me to turn being a cocktail bartender into a career."
Lynnette Marrero
Beverage director, Llama Inn; co-founder, Speed Rack, New York
Years active: 2005-present
Lynnette Marrero co-created Speed Rack, a girls-only speed-bartending competition that's famously fostered the professional growth of so many female mixologists. If that weren't enough, she also founded the New York chapter of LUPEC (Ladies United for the Preservation of Endangered Cocktails), empowering thousands and furthering her impenetrable impact.
Speed Rack is an annual showdown that pits the best of the best against each other in front of a panel of esteemed experts during a heated national tour of the country's top bars. And not only has Marrero's organization supported countless industry ladies, it's also raised upwards of $500,000 for breast cancer charities all over the world. That's a real win-win.
Pamela Wiznitzer
President, US Bartenders Guild (New York chapter); creative director, Seamstress and Belle Shoals, NYC
Years active: 2009-present
Pamela Wiznitzer, who goes by Pam, is arguably one of the most important bartenders today. "It's an actual honor to exist at the same time as someone like Pam Wiznitzer," says journalist Céline Bossart. "I'd venture to say that she's the smartest and most genuine and talented person I know. Between serving as the National President of the United States Bartenders' Guild and the Creative Director of Seamstress while consulting on multiple bar-related projects, Pam has dedicated so much of herself to the community, and the community is beyond lucky to have someone like her.
Wiznitzer didn't always have such lofty aspirations. Looking for a way to make some cash, she began cracking cans at a local pub as a student at Barnard College back in 2006, but the recession of 2009 caused her to take her after school gig to the next level. "Little did I know how much I would fall in love with the profession and stumble into my career working my way from sports bar to cocktail bar," she told Forbes last year. That drive would eventually bloom into a line of top-rated New York cocktail bars as well as her position as head honcho of the country's premier trade association.
Bossart goes so far as to compare Wiznitzer to one of history's greatest leading ladies of liquor: "I have a feeling that in 100 years from now, she'll be looked upon with the same respect and high regard as we give to Ada Coleman today."
Abigail Gullo
Head bartender, Compère Lapin, New Orleans
Years active: 2009-present
It's not easy tending bar in a town as unapologetically liquor-soaked as New Orleans, especially when you're both a relative newcomer and a Yankee transplant. But if anybody has the chops to make her mark in cocktail central, it's Abigail Gullo.
The former off-Broadway performer dove into bartending eight years ago while living in New York City. Inspired by her lifelong passion for all things stirred and shaken, she started the popular drinks blog, RyeGirl. Gaining respect from colleagues throughout the country, Gullo moved south to take a job as the head bar chef at SoBou in New Orleans, before jumping ship to join the team at celebrity chef Nina Compton's James Beard-winning Caribbean outpost, Compère Lapin.
Since then, Gullo's picked up a few nods herself, including a People's Choice award for her stunning margarita at the massive industry conference Tales of the Cocktail in 2010, and 2016's Bartender of the Year award from Liquor.com.
Kaitlyn Stewart
Bar director, Royal Dinette, Vancouver
Years active: 2011-present
For the past two years, 31-year-old Canadian mixmaster Kaitlyn Stewart has been shaking it up behind the bar at Vancouver's much lauded Royal Dinette. And while her cocktail program is frequently completed, it was this past August that she really burst onto the scene. Stewart beat out over 10,000 opponents from around the globe to win the title of 2017 Diageo Reserve World Class Bartender of the Year. Her whimsical take on a Ketel One Moscow Mule blew the socks off the judges, leading them to deem her the first Canadian and the second woman in history to ever to claim this victory.
"Cocktails are on the up now more than ever," she said recently. "To be at the forefront of that, pushing forward the idea of using better ingredients and better recipes to create even better cocktails is something I'm really passionate about and I've loved every moment of this experience."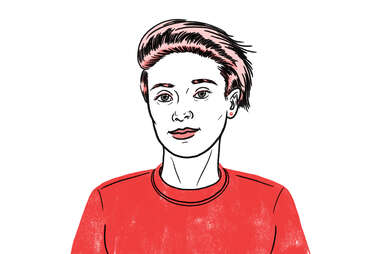 Mafer Tejada
Bartender, Licorería Limantour, Mexico City
Years active: 2012-present
Another young prodigy, Mexico City's Mafer Tejada, has been shaking things up south of the border for just five years but has already begun to shift the city's drinking culture. There is less of an emphasis on shots and light lagers and more demand for thoughtfully-crafted cocktails.
"At the beginning it was difficult," she told Tales of the Cocktail in 2016. "The culture in Mexico did not allow for certain standards, including not allowing women bartenders in bars. Now the doors are opening little by little and there are more women behind the bar, trying to be professional and make this not only a way of life, but a profession, a job and a passion."
Only three years in, the 27-year-old former architecture student made waves when she was named Diageo Reserve's Mexico's World Class Bartender. Tejada was the first woman from Mexico to take home the gold in 2015. Since then, her name has been splashed all over Spanish-speaking media, as well as international lifestyle and travel publications. And just last year, her bar was named the best in Latin America and 13th overall by World's Best Bar -- no small feat for a tiny spot in a previously overlooked city.
Sign up here for our daily Thrillist email and subscribe here for our YouTube channel to get your fix of the best in food/drink/fun.
Meredith Heil is a Brooklyn-based freelance food, drink, and travel writer and Thrillist contributor. She ain't behind the bar, but she knows a little bit. Find her at Clover Club or on Twitter at @mereditto.