Once again, it's time for Oktoberfest, the weeks when everyone drinks from comically large steins and pretends not to care that their beer is warm after drinking only half of it. And since you'd better be drinking German beer during the festivities, we've enlisted the help of brewmaster Bill Eye of German-focused Prost Brewing in Denver to give you the lowdown on everything you need to know about popular Deutschland beer styles.
German Beer Style: Berliner Weisse
What The Hell Does It Taste Like? Berlin's right there in the name of this wheat, and Eye says this is one style you actually have to be in Berlin to truly experience. CANCEL THE FLIGHT TO MUNICH!! While you're there, you might as well tour their best microbreweries, too. That said, he describes a Berliner Weisse as having a "soft, lactic sourness" -- they can be quite tart. Good thing you can order it mixed with raspberry or woodruff syrup (it's a sweet herb... no relation to Bob).
Must-Drink Examples: Eye can't recommend any American brews that really nail the flavor (he says Crabtree Brewery in Colorado comes close), but in Berlin, he likes the ones coming out of Schultheiss.
German Beer Style: Dunkel
What The Hell Does It Taste Like? Since it really just means "dark" there're multiple dunkel styles out there, each with their own flavor profile. Two notable ones are Franconian dunkels, which are "drier and hoppier", and Munich dunkels, which are "rich, chocolatey, and a little sweeter".
Must-Drink Examples: Eye is partial to his own Franconian dunkel, and we promise you he recommended his own beer without coming off as conceited. He's great at brewing AND modesty. His dunkel is quite authentic -- on a trip to Germany to buy brewing equipment, he found a former brewery's recipe for it on the wall, and then used it as the basis for his version. If you're in Germany, try the Weltenburger dunkel.
German Beer Style: Altbier
What The Hell Does It Taste Like? Top-fermented Alts are nice and dark, and Eye says ideally he prefers an Alt to be "crispy, dry, and crackery with a swift hop kick at the end", though there are "caramel-y and sweeter" versions as well.
Must-Drink Examples:Metropolitan Brewery in Chicago makes a fine one. Eye likes Colorado's Grimm Brothers Brewery Little Red Cap, and Alaskan Amber offers a sweet take on the style. On the German side of things, he says Uerige Altbier is his "favorite one on the planet".
German Beer Style: Kölsch
What The Hell Does It Taste Like? Like many of the other beers, there're a number of interpretations of the kölsch, and some of them "edge toward hoppy" but don't quite make it. Eye describes a kölsch by comparing it to other beers: it's "between a pils (which has a hop accent) and a helles (which has a malt accent)", but it also has "a subtle fruitiness".
Must-Drink Examples: You know how anything labeled Champagne has to actually be from the Champagne province in France or else it's just crappy sparkling wine you bought for $4.95 at Trader Joe's? Kölsch works the same way -- it must be brewed in Cologne to be labeled as such. Eye's best bets are Päffgen and Reissdorf. For American takes on the style, Steamworks Colorado Kolsch works for him.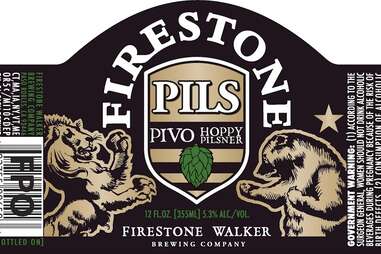 German Beer Style: Pils
What The Hell Does It Taste Like? First of all, don't call it pilsner; that's what the Czechs call it. A good pils has "a bitterness that makes you want another". Depending on the area of Germany, it could be malty (like in the South), or drier, crisper, and hoppier (as you get closer to the North Sea). People in Deutschland generally like 'em more pale and dry, with a lingering hop flavor.
Must-Drink Examples: Eye says it's a shame that pils is considered a "training wheels beer", because the good ones "can be a destination", like Sierra Nevada's Summerfest, or, for a more American-style version, Firestone Walker's Pivo Pils. He says the German brewery Jever's version is decent in bottles, but if it's on tap, you've really got yourself a winner. Prost, y'all.