10 Louisiana Beers to Try Before You Die
Nora McGunnigle/Thrillist
Nora McGunnigle/Thrillist
The best kinds of bucket list are the ones that will bring you a little closer to that bucket -- and given the sudden growth spurt of the Louisiana brewing scene (going from just six breweries in 2010 to 15 today), we thought we'd put together a lineup of the essential brews coming out of this great state's hop houses. All of the following exceptional beers are all available in New Orleans, if not on Bourbon St taps, and certainly in bars like the The Avenue Pub, bothBulldogs, Junction, the Ole Saint, Ale on Oak, and Evangeline.
Parish Brewing Ghost in the Machine
8%
Broussard
Ghost in the Machine is Parish Brewing's quest to bring Louisiana its own Pliny the Elder or Heady Topper. Every batch of the double IPA sells out within 48 hours of its release throughout the state, and brewery founder Andrew Godley brews it as often as he can, which is not nearly as often as the beer's rabid fans want it. Louisiana blogger Brenton Day says, "It's every bit as good as the big names from the Northeast, Northwest, and West that fill up the Beer Advocate top 250... Ghost in the Machine is the best beer brewed in Louisiana."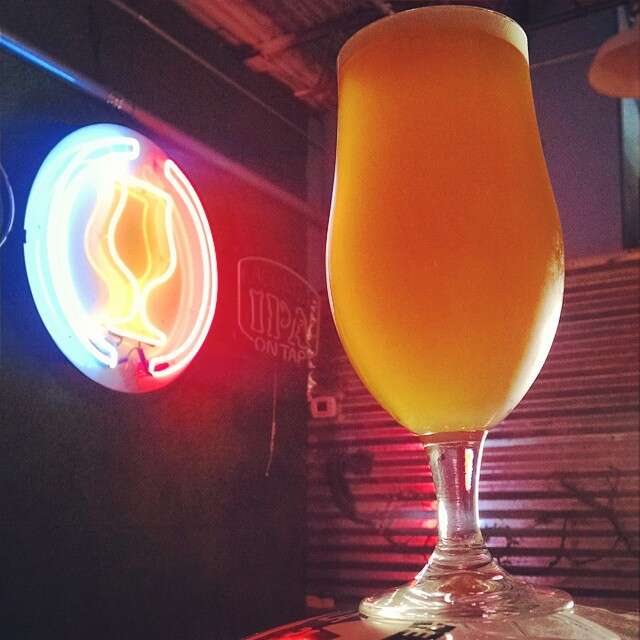 Courtyard Brewery Sonic Youth In 1983
6.5%
New Orleans
One of the newest breweries in Louisiana, this nano has found great success with brewer Scott Wood's hoppy recipes and their excellent execution. Sonic Youth In 1983 is a hybrid IPA with lots of tropical fruit aroma and flavor, fermented with English yeast and brewed with Columbus, Simcoe, Crystal, Nelson, and Mosaic hops. New Orleans beer lovers flock to Wood's tiny taproom and have universally lauded the beer. The English yeast separates the beer from the standard IPA pack and enhances the the fruit notes of the many hops added during the brewing process.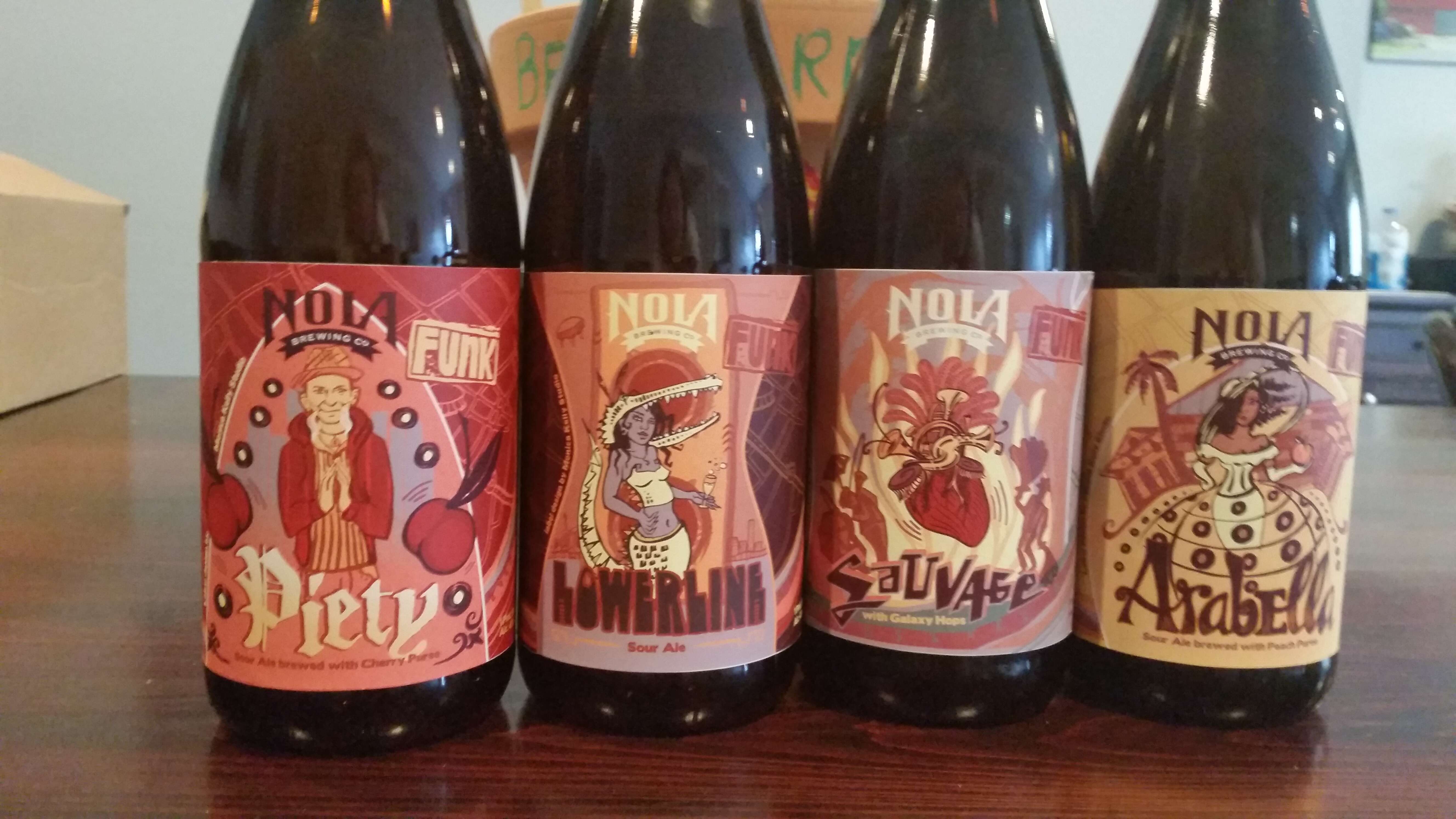 NOLA Brewing NOLA Funk series
Lowerline 4%, Arabella 4%, Piety 4%, Sauvage 5%
New Orleans
The NOLA Funk series was born out of CEO Kirk Coco and COO Dylan Lintern's frustration at not being able to find quality sour beer in Louisiana. "We pretty much make the beers that we like to drink," Coco says. "We got really hooked on sours going to conferences and festivals and trying them, and then coming home and getting really pissed off that we didn't really have any here." That determination led to what Avenue Pub owner and frequent sour beer purveyor Polly Watts calls "some of the best American-made sours on the market."
Bayou Teche Brewing Saison D'Écrevisses
6%
Arnaudville
Saison D'Écrevisses is Bayou Teche's crawfish saison. That's what it literally translates to, and is appropriately named. This French farmhouse-inspired beer is created specifically to pair with local, spicy, boiled craws and is released every year to coincide with crawfish season. It's no slouch in the spice department, either, and holds up to the fire of boiled seafood with rye in the mix along with wheat to lighten things up and make it easy to drink.
Chafunkta Brewing Company Old 504
6%
Mandeville
This coffee-and-vanilla-infused porter uses local ingredients and is perfect for the local palate. Although it is a dark beer with decadent ingredients, the body of Old 504 is surprisingly light and drinkable even in Louisiana's hottest months. It's roasty and finishes dry, making it a great food pairing beer as well as a fine pint any day of the year. Just straight up comforting and delicious.
Old Rail Brewing Company Echo Sierra Bravo
5.6%
Mandeville
This award-winning ESB (it placed silver in the 2014 U.S. Open Beer Championship) is the flagship beer at the Old Rail brewpub, only the second brewpub in the state. An ESB can be tough to sell in a place where German brewing traditions go back for generations, and small-but-vocal bands of beer geeks denounce malty beer as not fit for consumption -- but this easy-drinking, clean-finishing brew is full of flavor and balance, making it a perfect mid-afternoon sipper or, at 5.6%, an all-night beer of choice.
Great Raft Brewing All My Tomorrows
7%
Shreveport
This hoppy saison is ridiculously delicious. Drinking it, you'll think, "Why aren't all beers this good?" It's just not fair to all the other beers. But Great Raft's spring seasonal is positively juicy from the Citra, Mosaic, and Bravo hops that complement the spice from the saison yeast and rye in the malt bill. It's packaged in 22oz bombers, which seems about right as a single serving of this fantastic drink. Even after the bloom of the hops has faded, the yeast and malt create something very different, but still totally tasty.
40 Arpent Brewing Company Deutsches Haus Oktoberfest
5.8%
Arabi
Brewer/founder Michael Naquin remembers his (many) days as an Oktoberfest reveler at the New Orleans German social club, The Deutsches Haus. Now, he provides the Haus with its own branded beer, a Munich-style Oktoberfest with some qualities of a Märzen: slightly more orange in color than a true Munich and a touch more malty in flavor. Using Hallertau Tradition and Tettnang hops, it has a nice balanced hop profile, and Naquin used Southern German lager yeast to produce the smooth and delicious beer.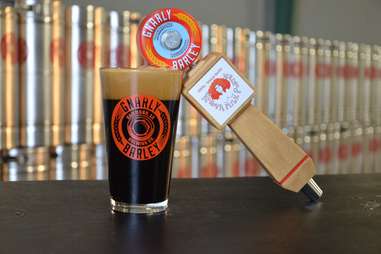 Gnarly Barley Brewing Korova Milk Porter
6.4%
Hammond
This Baltic-style porter is made with flaked oats and fermented at lager temperatures to create a smooth beer with a creamy mouthfeel. Brewer/co-founder and skateboarding enthusiast Zac Caramonta created this recipe in his home-brewing days and its success on the festival circuit was motivation to follow his dreams of opening a brewery. The 6.4% beer has coffee and chocolate notes, and changes significantly as it warms, so take your time and enjoy.
Abita Brewing Wrought Iron IPA
6.9%
Covington
Abita Brewing has picked up the gauntlet thrown down by the new local breweries and beers coming in to the market. It's expanding its one-off and seasonal offerings, and cranking up its bourbon barrel-aged program. The brewery has also designed and introduced a beer hopping creation called the Hop Forge (described by the brewery as a vessel constructed to "make as intimate a contact between hops and cold beer as is possible") to highly hop its new IPA with Apollo, Equinox, and Mosaic hops. It makes for a tongue-tingling hop bite that lingers a for long time. A really, really, really long time.
Sign up here for our daily New Orleans email and be the first to get all the food/drink/fun in the Big Easy.