The 10 Best Breweries in Louisiana, Ranked by Experts
Nora McGunnigle/Thrillist
The Louisiana beer scene has more than doubled in size over the past five years, with no less than 20 breweries & brewpubs opening throughout the state. Thankfully, a handful of selfless residents have taken it upon themselves to try literally all of them, allowing us to properly sort the good from the almost-as-good.
To compile this ranking, we reached out to 18 beer retailers, writers, bloggers, homebrewers, and enthusiasts in Louisiana, and had them all rank their top five breweries. Each placement had a numerical value attached, and after adding all the data up, this is what we found:
10. <a href="http://www.thrillist.com/venues/drink/new-orleans/bars/chafunkta-brewing" target="_blank">Chafunkta Brewing Co</a>, 5 points
Mandeville
Founded: 2011
This tiny brewery in an industrial park on the north shore of Lake Pontchartrain has four beers in its portfolio: an IPA, a coffee porter, a cream ale, and a red ale. They're currently working with Mississippi's Lazy Magnolia to expand their capacity and plan to build a much larger facility in the near future.
Key beer: Old 504 coffee porter
9. <a href="http://www.thrillist.com/venues/drink/new-orleans/bars/tin-roof-brewing" target="_blank">Tin Roof Brewing Co</a>, 6 points
Baton Rouge
Founded: 2010
Baton Rouge's only hop house features father-son brewing team Tom and Alex Daigrepont, and they've been able to get much more creative now that the on-site taproom is open.
Key beer: Parade Ground porter
8. <a href="http://www.thrillist.com/venues/drink/new-orleans/bars/old-rail-brewing-company" target="_blank">Old Rail Brewing Company</a>, 11 points
Mandeville
Founded: 2012
Old Rail is the newest brewpub in the state, pairing brewer Matthew Horney's beers with brew-friendly dishes. One of the panelists noted that "Old Rail has the most Impressive portfolio as a whole. Their tap list covers an impressive and varied range of regional styles and pulls all of them off deftly."
Key beer: Echo Sierra Bravo ESB
7. <a href="http://www.thrillist.com/venues/drink/new-orleans/bars/abita-brewing" target="_blank">Abita Brewing Co</a>, 18 points
Abita Springs
Founded: 1986
The grandaddy of the modern generation of brewers, Abita is far from kicking back and letting these whippersnappers get all the glory. They've created a barrel program, kicked up their cask program, and just released a new, hoppy-as-hell IPA. One panelist, a restaurant beer manager says, "There is something to be said for being the first craft brewery and making a mark globally for craft beer in Louisiana. Their beers are consistent, and they have shown the ability to adjust and adapt to an ever changing beer market."
Key beer: Abita Wrought Iron IPA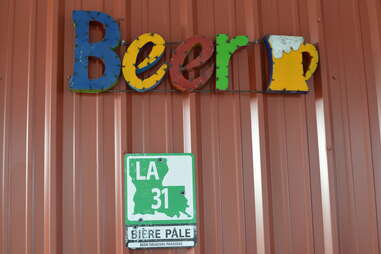 6. <a href="http://www.thrillist.com/venues/drink/new-orleans/bars/bayou-teche-brewing" target="_blank">Bayou Teche Brewing</a>, 22 points
Arnaudville
Founded: 2009
This Cajun-influenced brewery, the brainchild of the three Knott brothers, combines beer, food, music, and Acadiana culture with every one of their releases. A beer bar manager says of the brewery, "Bayou Teche has been killing it for some time now, with their focus on a Louisiana-Belgian hybrid format plus an always-alluring rotating selection of seasonal beers."
Key beer: Coteau Rodaire, a sauvignon blanc barrel-aged French ale
5. <a href="http://www.thrillist.com/venues/drink/new-orleans/bars/courtyard-brewery" target="_blank">The Courtyard Brewery</a>, 43 points
New Orleans
Founded: 2014
As a New Orleans restaurateur notes, "Courtyard Brewing is a small nanobrewery churning out big flavors." He adds, "So much has been said about south Louisiana being hesitant to accept hoppy beers, but don't tell that to the people who pack Courtyard night in and night out." Scott Wood and Lindsay Hellwig's brewery also serves guest taps and Wood doesn't stick to just IPAs, he also has been branching out to ESBs, wits, and saisons.
Key beer: Lonesome Traveler series of single hopped IPAs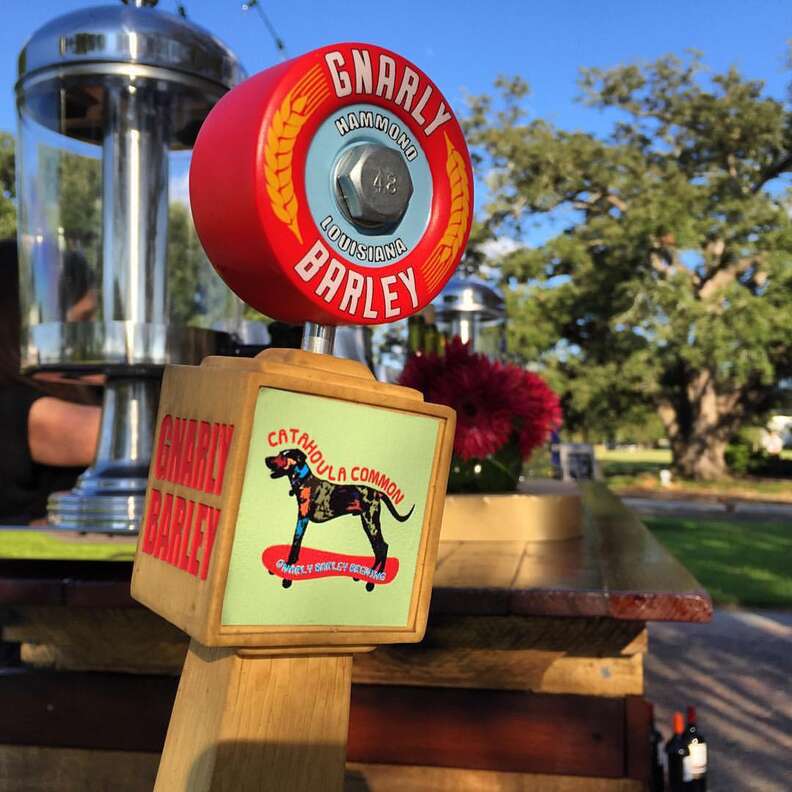 4. <a href="http://www.thrillist.com/venues/drink/new-orleans/bars/gnarly-barley-brewing" target="_blank">Gnarly Barley Brewing Co</a>, 55 points
Hammond
Founded: 2011
Open for less than two years, this skateboard punk-tinged brewery started by husband and wife team Zac and Cari Caramonta has been putting out some of the most consistently solid beers in the area. One panelist, a Baton Rouge food/beer writer, says, "They may be small, but each beer I try from them is on point. I never get tired of drinking their beer. They're the only brewery to me that has a fully developed personality."
Key beer: Korova Milk Baltic porter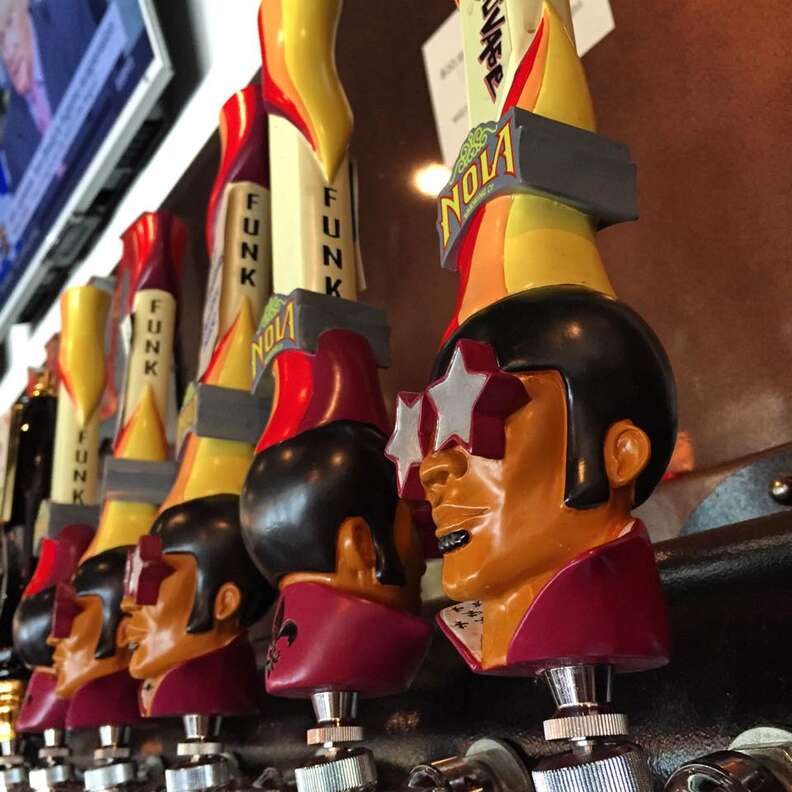 3. <a href="http://www.thrillist.com/venues/drink/new-orleans/bars/nola-brewing-tap-room" target="_blank">NOLA Brewing Co</a>, 61 points
New Orleans
Founded: 2008
Several panelists indicated that their vote for NOLA Brewing -- the first post-Katrina production brewery in New Orleans -- was driven by the brewery's new NOLA Funk sour beer series which has produced four sours, all packaged in 750ml bottles. A beer festival planner and panelist notes, "NOLA Brewing is a place you must visit because of their ever-changing lineup at the tap room."
Key beer: Piety, a wild ale aged on cherries in red wine barrels.
2. <a href="http://www.thrillist.com/venues/drink/new-orleans/bars/parish-brewing" target="_blank">Parish Brewing Co</a>, 81 points
Broussard
Founded: 2008
Parish's Ghost in the Machine double IPA is the highest rated beer in the state, and the frenzy of acquisition that occurs upon its release is something never before seen in this market. "This is one beer that lives up to the hype," one panelist says. "The Grand Reserve barleywine and Imperial Reserve imperial stout are both phenomenal, and worthy of whatever praise is heaped on them."
Key beer: Ghost in the Machine
1. <a href="http://www.thrillist.com/venues/drink/new-orleans/bars/great-raft-brewing" target="_blank">Great Raft Brewing</a>, 104 points
Shreveport
Founded: 2013
The majority of the panel identified this two-year-old brewery in the Northwest corner of the state as having the best, most consistent beers -- both their flagship lineup as well as their seasonals and special releases -- in the state. One panelist states, "Great Raft is without a doubt, the most impressive Louisiana brewery. Everything they do is right: the beers, the branding, the design of their taproom, the way they handle their business." Another proclaims, "The focus on quality is readily apparent. Even this self-proclaimed ale lover really enjoys their bottom fermenting beers, from the dark and roasty, yet easy drinking Reasonably Corrupt to the Southern Drawl pale lager. Their At Arm's Length IPL would be the best single IPA in the state, if it was actually an ale. All My Tomorrows is a hoppy saison, that rivals the best in the country." A bottle shop retailer says, "Clean, balanced, and stylistically spot-on, I can always put a six-pack of Great Raft in a customer's hands and know they will be happy."
Key beer: Hard to choose, but Commotion pale ale
Our illustrious panel of homebrewers, writers, bar owners/managers, local beer retailers, beer reps of non-local breweries, and well known local beer enthusiasts:
Mitch Grittman, Shane Waller (The Chimes), Chris Johnson (Beer Makes It Better), Patrick Hunter (Brady's Wine Warehouse), Emily Curry (Southern Prohibition), Toby Guidry (Beer Judge Chronicles), Vasu Tummala, Andy Pollock, Polly Watts (The Avenue Pub), Andrew Rowland, Bryn Thompson (Ancora), Brenton Day (The Ale Runner), Kyle DuPont (Brewstock), Karl Hartdegan, Jay Ducote (Bite & Booze), Todd Dudley (New Belgium), Mark Burlet, Blair Loup (Bite & Booze), Lloyd Miller (Junction), and Jeffrey Elizardi.
Sign up here for our daily New Orleans email and be the first to get all the food/drink/fun in the Big Easy.
Nora McGunnigle is a New Orleans writer and craft beer geek. Buy her a pint (or just follow her) at @NoraDeirdre.