In the 504, those who like to go out and get into their cups (pretty much everyone, really) know that not all neighborhoods are created equal when it comes to imbibing. The hip kids and transplants love the Marigny and the Bywater, Magazine St has a wild variety of watering holes, and of course the French Quarter is the French Quarter. So while it's not the new hotness of Freret St, Mid-City is coming up in a big way. If you're headed that way -- as well you should -- here are the spots to hit for a great night out.
Redemption
What do you do when you buy an old church in the Crescent City? Turn it into a bar and restaurant, of course. But a nice bar and restaurant. If you're looking for a lovely glass of vino or a classic cocktail in Mid-City, this is your spot.
Finn McCool's Irish Pub
Soccer hooligans of the Big Easy, unite at Finn's! (Or, actually, don't?) There are other sports displayed on the 8ft TV, of course, but few seem more appropriate here than, ahem, "football", paired with a properly poured pint of Guinness. Also, 'dogs, darts, and killer food courtesy of Boo Koo BBQ.
Twelve Mile Limit
What to say about this place other than, if you happen to be there at 4pm on a Sunday afternoon, you can get both a haircut AND a drink for all of 10 bucks? Well, also that there's free food on Mondays. Oh, and Shortall's BBQ to chow down on from Tuesday-Friday.
Mick's Irish Pub
Sports, sports, and more sports! And pool, and smoking, and general debauchery. In all the best ways, this is the place to go if you want to give your liver a run for its money.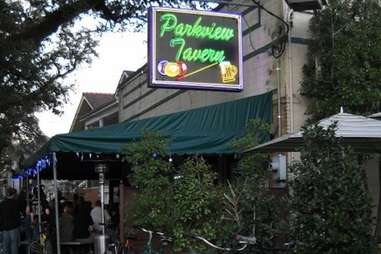 Parkview Tavern (Mid-City Watering Hole)
If you don't know exactly what Parkview is just by looking at the name, you probably should move on. But if you really need a primer: it's a true neighborhood bar with a great patio and free food during Saints games.
Banks Street Bar & Grill
What, you thought all the music in New Orleans lived downtown? Head to Banks Street for an eclectic lineup of bands throughout the week, from blues to bluegrass, rockabilly, Cajun and more, always for free with no cover charge. Because music is for the masses, man!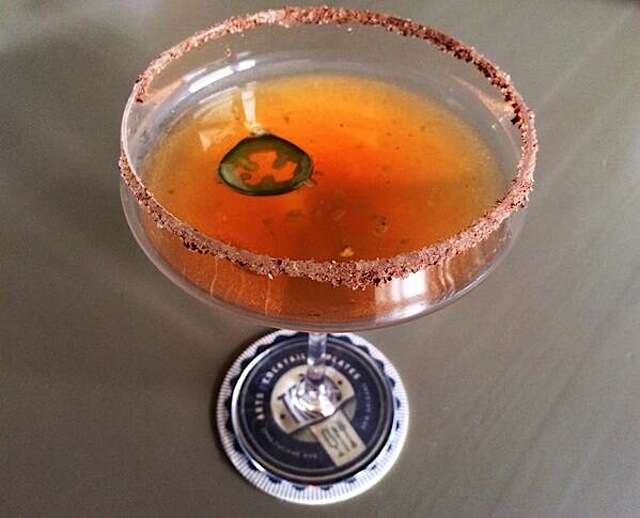 Trèo
It might be a newcomer to the Mid-City scene, but Treo (opened by the owners of Finn McCool's) brings inventive craft cocktails and small plates to a neighborhood that's traditionally been more of a po-boy, beer-and-a-shot kind of place.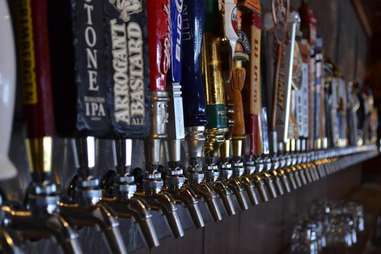 The Bulldog
Like its Uptown sister, the Mid-City Bulldog is known for having an outstanding beer selection (which is vast, at 160 and counting, incl. vaunted rarities like Mikkeller and Clown Shoes), if a somewhat jocular vibe. And dogs, of course. Always dogs.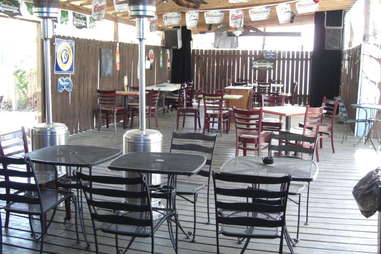 Bayou Beer Garden
With a huge and beautiful outdoor deck (there's a waterfall!), the BBG is literally made for drinking outside. It's a great spot if you're partying with a sizable group, or to kill it at pub trivia.
The bar formerly known as McNulty's Bitter End
Okay, so, technically speaking, it's now called Bob Roth's Lounge, but we'll always know it as McNulty's. Or Par Fours, or La Lena's, Amoure's Island, L.G.'s Rendezvous, or any number of its names since the mid-1950s. An old-school dive bar with zero BS and even less pretension, little has changed about the place -- from the classic rock on the radio to the ratty old pool tables to its regulars -- in decades. Well, aside from the name.