11 New Orleans Bars You CANNOT Visit if You're Over 30
With more bars per-capita than anywhere else in the US of A (just one of the many things we're number one at), you could, possibly, perhaps say that there is something of a drinking culture in the City of New Orleans. That said, in ANY city, there are certain establishments that you really shouldn't go to after you reach a certain age (and we're not just talking about taking your sweet dear mother to Ye Olde Original Dungeon). So, to be clear, here are some of the bars that you probably should just get over if you're three decades long in the tooth.
Uptown
Sure, it has a pretty decent burger, but the crowd has been known for decades as being seriously on the youthful side. If you're settled down with a kid and a mortgage, you might not want to hang out with the Fireball- and Jager bomb-guzzling crowd.

Uptown
Dancing on the pool table and greasy cheese fries might seem like a fun combination... but not if you're a person of certain distinguished age. That is, no longer in your 20s. There are some awesome craft beer and cocktail bars you might appreciate more.

Uptown
Fact: college bars should be reserved for college students (or at least college-aged people). Going into The Boot after you graduate is seen by most as a desperate way of reliving your glory years.
French Quarter
Bourbon Street dives don't come much cheesier than The Swamp, which is what you'll feel like if you visit this place after you've passed a certain birthday. Yes, there is a mechanical bull. No, you don't want to ride it. Do the right thing and head to Frenchmen St for awesome live music, instead.

Uptown/University
Notorious for its youthful patronage -- and by that, think possibly not even yet in college -- TJ's should not be frequented by anyone who has, say, a 401k. Or, you know, self-respect.

Uptown
This one could be on the border, but, like Quills, it's long held a reputation as what locals call a "baby bar," (and not, like, "for parents"). This is fine if you're a younger 20-something, but after 30, you might be seen as a creeper. If you're in the neighborhood, hit the Maple Street Bar instead, a much more appropriate venue.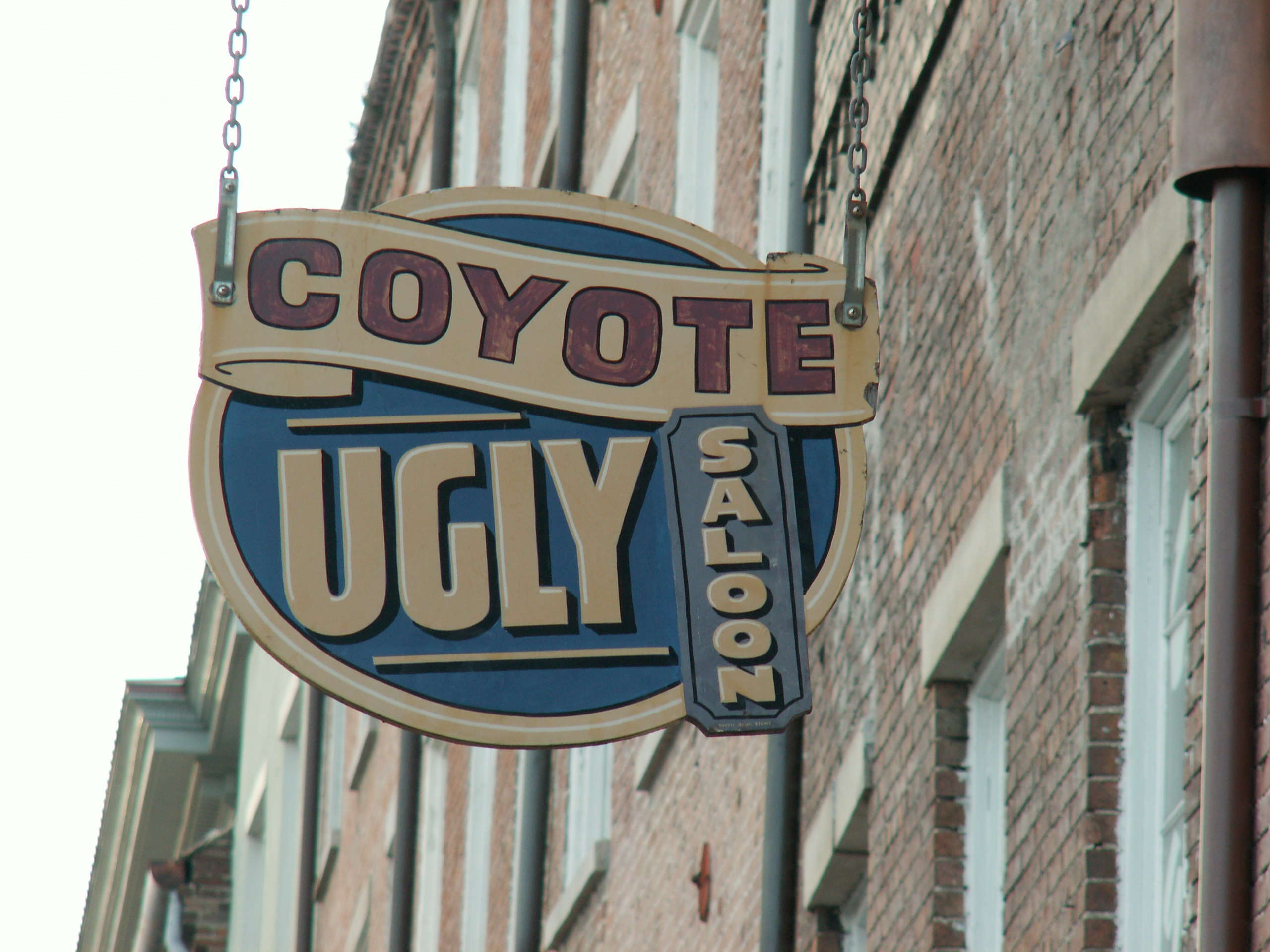 French Quarter
Yeah, like the one from the movie. Gawping at sultry barmaids dancing on the bar should make you feel uncomfortable. We recommend a more upscale gentlemen's establishment like the Penthouse Club if you're past three-oh and you're looking for a similar (or better) experience.

Warehouse District
The online reviews for this place are basically a parade of warning flags, discussing everything from "how f-ed up everyone is" (including the employees), to the atmosphere resembling a fraternity basement. You're on your way in life, and maybe not doing so bad, so... don't go here if you don't want to go backwards.
French Quarter
The word "douchebag" gets thrown around a lot when people talk about this place... is that really the type of spot you want to be associating yourself with after your 20s? No. It is not. Nearby cocktail haunt Bar Tonique would definitely be better for you, not to mention your reputation.

French Quarter
Shot girls, a sumo wrestling ring, live DJs... how bad could it be? Here's the thing: you're a grown-ass adult... if you want to go to a beach, go to the damned beach. Some of the best beaches in the country are just a few hours from NOLA (Gulf Shores, Perdido Key, Destin, etc.). But if you're looking for the fist-pumping spring break scene of, say, Panama City, then by all reasons, go to this place (just do it without us).

Marigny
It is a toilet-themed bar. We rest our case, your honor.
Sign up here for our daily New Orleans email and be the first to get all the food/drink/fun in the Big Easy.