Why I Love Something You Hate: Pat O'Brien's
A lot of people who love New Orleans go out of their way to avoid Pat O'Brien's. Yes, most nights, it's packed full of tourists, and drinks cost double what they would in a lot of bars... not to mention the staff constantly trying to take a commemorative picture and then sell it back to you for quadruple the value of a Polaroid.
That being said, the place oozes laid-back charm, which is probably why it's been around since your great-grandmother was a teenager. Sure, it's cheesy, and there are more authentic bars within a block, but Pat O'Brien's will always have a special place in the hearts of every Louisianan who grew up thinking of an evening in New Orleans as a trip to "The City." Here's why this place warrants a spot on our New Orleans bucket list... (plus, come on, there's a flaming fountain, y'all).
The Hurricane: how Louisiana turns lemons into daiquiris
We're a resilient bunch, and the Hurricane cocktail is an example of the fact that we won't be beaten by hell or literal high water. In fact, we'll take that high water and then turn a profit. Legend has it that Hurricanes are a result of Pat O'Brien himself trying to pawn some cheap alcohol onto unsuspecting sailors, and to this day, Pat O's is still standing, and still peddling a drink that costs about a buck to make to tourists for $15 a pop.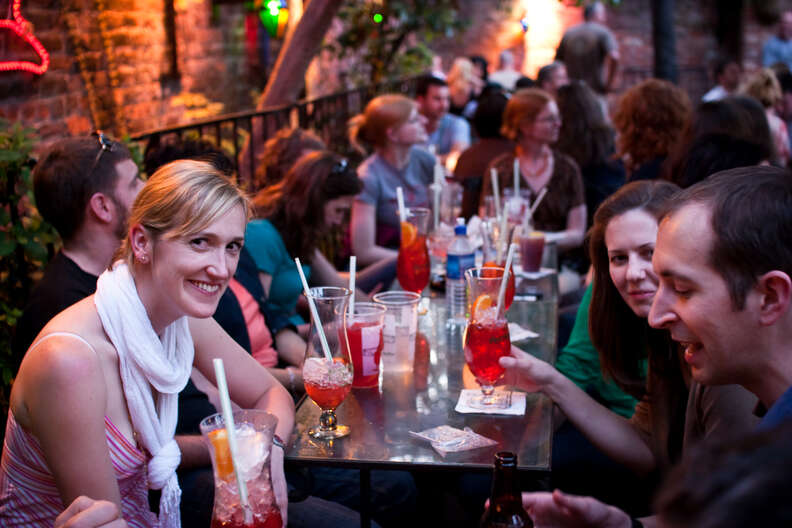 Day drinking at Pat O'Brien's is fun (really)
Most bad Pat O's experiences are the result of standing elbow-to-elbow with a gaggle of sorority sisters discovering that $30 worth of Hurricanes will not make you feel especially great. But Pat O'Brien's is honestly a pretty fun place to day drink in the offseason. On early afternoons in the late summer and fall, you can find the place nearly empty… which means you can relax with your cocktail and hear yourself think.
The bartenders are actually really good
The bartenders at Pat O's work hard for their money, and they also know way more about alcohol than just pouring Hurricane mix over rum. Ask for a French 75, and you might just be impressed.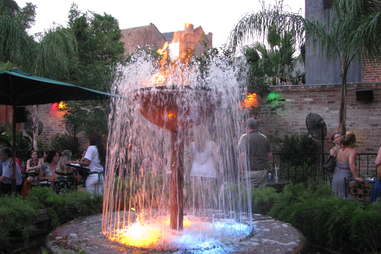 It's gorgeous
Seriously. When the place isn't packed, take a look at the intricate woodwork behind the bar; the somber, exposed beam ceilings; and the landscaping in the courtyard. If no one's around, it's really easy to belly up to that ancient bar and pretend you're in Walker Percy's sulky-but-sultry city.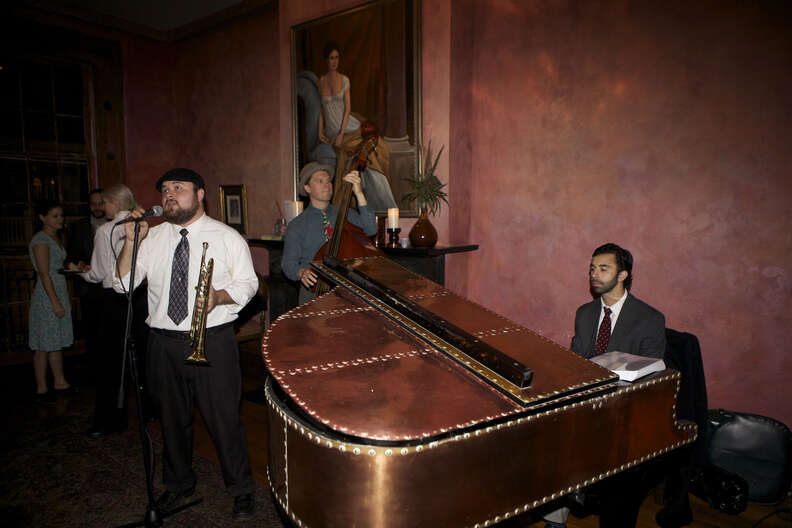 That piano bar is an unpretentious good time
In the town that gave birth to jazz, it may feel sacrilegious to hang around singing along to "Piano Man." But the good nature of the musicians and crowd alike at Pat O'Brien's is enough to melt even the most cynical of hearts. The Piano Bar at Pat O's is all about the fellowship of fun, and in a world where people seem to be tripping over themselves for "authenticity," sometimes it's nice to allow ourselves a little kitsch.
The staff is some of the nicest in town
I once took a friend who had never visited New Orleans to Pat O'Brien's (because, come on, you have to), and I left her to go to the bathroom. When I came out a bit later, she asked, "What took you so long?" First of all, that's a rude question when you've been stuffing a newbie full of red beans & rice with a side of muffulettas and raw oysters for two days. But the real reason was because the bathroom attendant admired my dress, and we got into a long conversation about the best places to buy vintage in the city. She noticed a rip in the lace at the hem and told me a few places to get it fixed within an hour for cheap. It didn't matter that I didn't want any perfume or mints; she was just a nice lady who liked to chat. While this kind of humanity is characteristic of the city, no staff has more reason to be grouchy than that of Pat O'Brien's, what with gaggles of stumbling people testing their nerves on an hourly basis. Yet somehow they still retain the capacity for kindness. Bless their hearts, for real.
The souvenirs are perfectly kitschy
Come on, everybody needs at least one Hurricane glass... and you might as well keep it, since you already paid the deposit.
Some of the ghosts are very real
Fine, maybe it's a stop on every ghost tour in town because they've got booze and have been around forever, and instead of leaving with a ghost story, tourists leave with the makings of a hangover. But the truth is, Pat O's has been the rite of passage for eight decades of Mardi Gras, 21st birthdays, bachelor parties, and post-divorce debauchery. Nearly 100 years of celebration and commiseration are trapped in these walls, along with the smell of old cigarettes. All that dark wood, piano music, and straight-up early-20th-century charm isn't something you come by in a tourist bar in any other city. It's worth letting ourselves remember the way we were when we first fell in love with New Orleans, and Pat O's is a standing testament to the resilience, strength of tradition, and casual elegance of The City.
Sign up here for our daily New Orleans email and be the first to get all the food/drink/fun in the Big Easy.
According to Emily Alford's long-form birth certificate, she was born in Louisiana. You can follow her on Twitter @AlfordAlice.