There's a very good reason our city is the perfect place to play host to thousands beverage professionals during Tales of the Cocktail each summer: New Orleans cocktail culture is deeply ingrained in our daily life, after all, and visitors have so many relevant opportunities to explore (with a cocktail in hand, no less -- open container laws simply don't plague our city).
As Tales founder Ann Tuennerman says, "Our cocktail scene is really a representation of the city itself: unique, diverse... maybe a little weirdness thrown in there. We really have it all, from high-end craft cocktail bars to 100-year-old restaurants, Tiki bars, and divey neighborhood joints that serve incredible drinks. It's all in play in New Orleans."
We've previously written about everything you need to eat here, but to help our booze-minded visitors explore cocktail culture here in New Orleans (and find a good place for beer when y'all inevitably get cocktailed out), we developed a little guide to help you navigate the city's best, booziest offerings.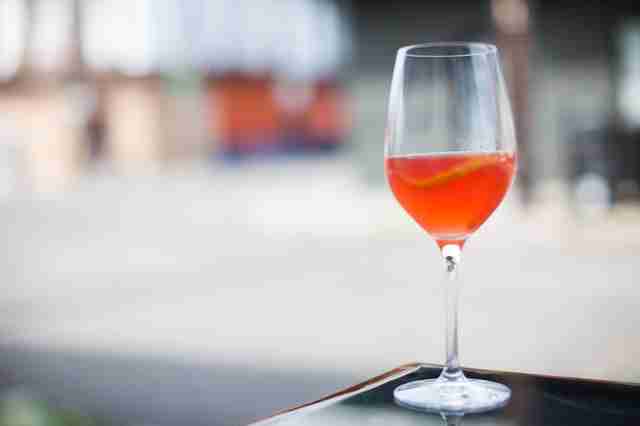 Dine at restaurants with great cocktail programs
Eating in New Orleans is one of the few activities that can rival drinking in New Orleans, so we asked Neal Bodenheimer of Cure and Ferrel Dugas, bar chef at Commander's Palace,
to recommend their favorite places that combine great food with great cocktails. Here's what they said:
Take a trip down the Tiki Trail
Over the past few years, North Peters St and Decatur have become the "Tiki trail," with three excellent Tiki-inspired places all within easy walking distance of each other. The father of the American Tiki bar, Don the Beachcomber, was actually raised in New Orleans, and the world's premier Tiki historian has now set out his own shingle here.
Cane & Table comes at the tropical Tiki vibe with recipes and ingredients inspired by the early days, before Tiki was a "thing." It's the perfect environment to feel like you're cooling off from tropical climate adventures at the turn of the 20th century.
Latitude 29 is owned and operated by modern Tiki god Jeff "Beachbum" Berry, and serves amazing, classic Tiki drinks made with high-quality, pure ingredients. We definitely recommend getting drinks to share -- it really is the most fun.
Tiki Tolteca opts for a Latin American-tropical take on the Tiki theme, and shrouds the whole bar in darkness... all the better for the flaming bowl drinks to really pop.
Don't forget the classics
There are some New Orleans locales that you just shouldn't leave town without checking out. Normally, the Carousel Bar at the Hotel Monteleone would be on this list, but since that's at ground zero of Tales activity, it will be jam-packed every moment it's open. However…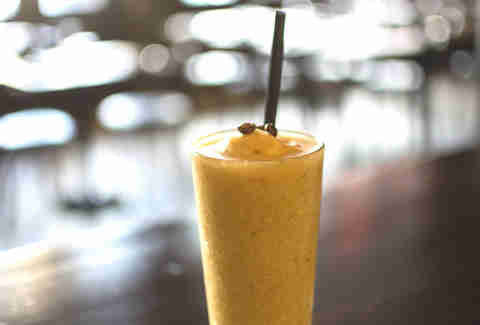 Seek out frozen craft cocktails
In a city that's somewhat (in)famous for its frozen daiqs, most of which are packed with grain alcohol and high-fructose corn syrup, more and more bars and restaurants are offering genuinely delicious, more nuanced alternatives.
Wander off the beaten path
These are places that might not spring to mind even for folks who are really familiar with the New Orleans cocktail scene, but these spots are great, unexpected places to grab a drink.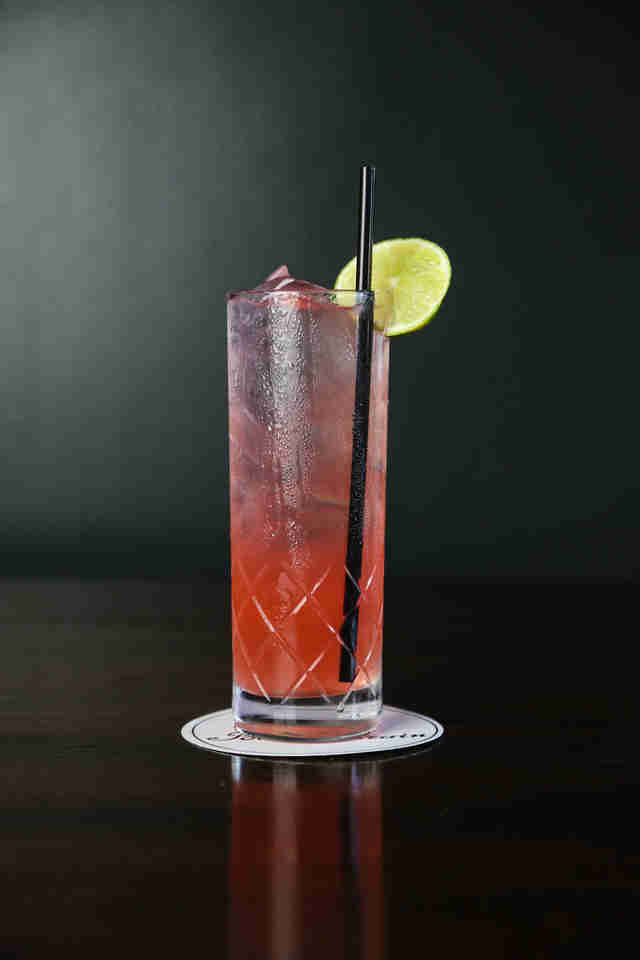 Check out the view (and the pool) at some hotel rooftop bars
There's nothing more relaxing than beating the heat by sitting on a patio or poolside, with the best panoramic city views possible. These three hotels are recent additions to the scene, but have already found followings.
Alto, the rooftop garden and pool bar at the top of Ace Hotel in the Warehouse District, is another great source for frozen booze concoctions, like Frozen Purple Rain, with gin and blackberries, or the Frozen Blue Hawaii. The non-frozen drinks are refreshing too, like the Mint, which is a variation on the traditional julep, but with the additions of curacao and peach liqueur.
Catahoula Rooftop Terrace, located atop atop the Catahoula Hotel in the CBD, is where you can go to enjoy a "Sharpie Check," which is like a Thai piña colada, or a watermelon daiquiri-esque "Water-Felon."
Hot Tin is the rooftop patio bar at the newly opened Pontchartrain Hotel on St. Charles Ave. Try the Champagne Safari with Hendricks gin, Pimm's, Aperol, cucumber lemon shrub, and cava.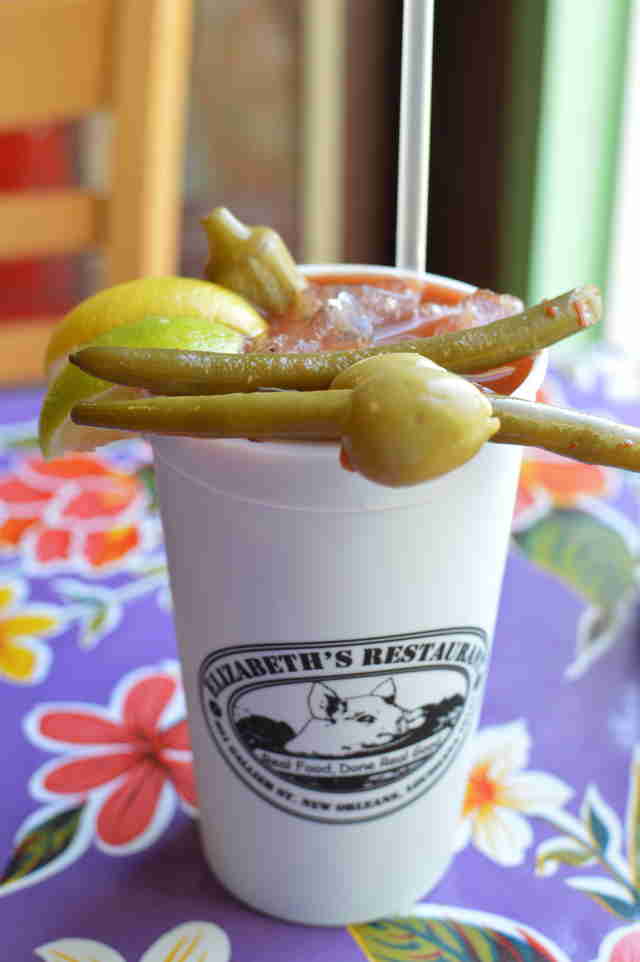 Cure yourself with some hair of the dog (and caffeine)
Start the day at Tales (after a night of cocktails) with any of these Downtown gems.
For the best Bloody Marys, Green Goddess has you covered, but if you prefer a vegetarian version of the breakfast beverage, Erin Rose starts the day right in a pleasantly darkened neighborhood bar, Brennan's is excellent for high-class Bloody Mary shenanigans, and Elizabeth's offers a very New Orleans brunch experience.
For coffee, check out the newly opened Stumptown in the Ace Hotel, with an emphasis on cold-brewed coffee drinks, or if you prefer it hot, hit up Mammoth Espresso for the eponymous beverage in a cheery atmosphere, or Spitfire, which serves high-quality coffee from probably the smallest coffee shop in town.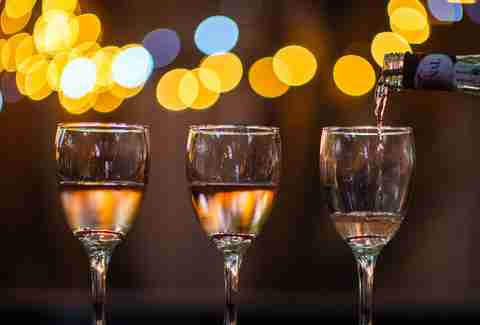 Enjoy cocktails with live music
Of course, New Orleans is also (deservedly) well known for its music scene. While most music clubs have a pretty limited selection of well drinks, there are a couple of spots that will provide sophisticated cocktails to go along with the show.
Bacchanal is known as a wine shop and venue, but extensive renovations to the upstairs a few years ago yielded a great indoor bar, with creative cocktails like the Pinky Tuscadero, made with Lillet Rose, Campari, mint, and cava, and the Eldon James, made with gin, sambuca, lemon bitters, and strawberry shrub. You can also hear live music outside in the backyard, seven days a week.
Three Muses, on the music-heavy street of Frenchmen, is the place you can come in and get your cocktail on while partaking in NOLA's glorious food and music. On a steamy night walking from club to club, nothing hits the spot like "The Muse," made with cucumber-infused Hendrick's gin, blueberry syrup, and St-Germain.
And when you're just cocktailed out…
Look, it happens. A few days into Tales, you're just going to want a good beer…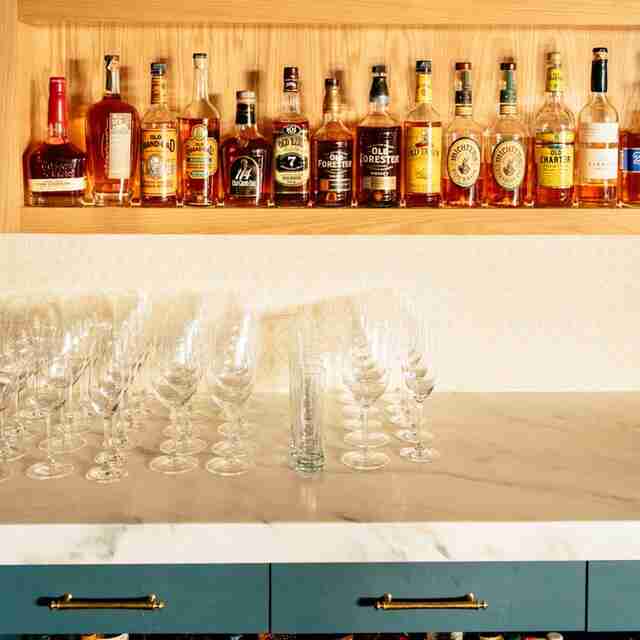 Kenton's is an oasis in the wilderness of the Uptown intersection of Magazine and Nashville Streets. It's a restaurant, but also boasts an extensive whiskey selection and whiskey cocktails in a pretty subdued environment.
Barrel Proof is neither a restaurant nor subdued, but it has lots of whiskey and many dark corners to disappear into.
Oxalis, a tastefully faded beauty of an old Bywater corner store, contains a super selection of whiskey (including an inexpensive "plastic cap" selection), and is as happy to pour a boilermaker as it is to make a Scotch-based cocktail like the Glow Cloud or Scotchman's Siren.
Sign up here for our daily New Orleans email and be the first to get all the food/drink/fun in the Big Easy.