The 11 Best Louisiana Bars Not in New Orleans
Yes, New Orleans has more bars per capita than anywhere else in these United States -- but that doesn't mean you should overlook the rest of the Pelican State's varied and wonderful watering holes. Should you decide to take a drinking road trip in the Sportsman's Paradise, here are some of the best places to knock a few back that don't happen to be in the Big Easy.
Baton Rouge
Should you be in the Red Stick and want to upgrade your beer selection from Natty Light, head to The Chimes for an impressively globe-hopping tap menu, with plenty of craft brews running the pipes as well.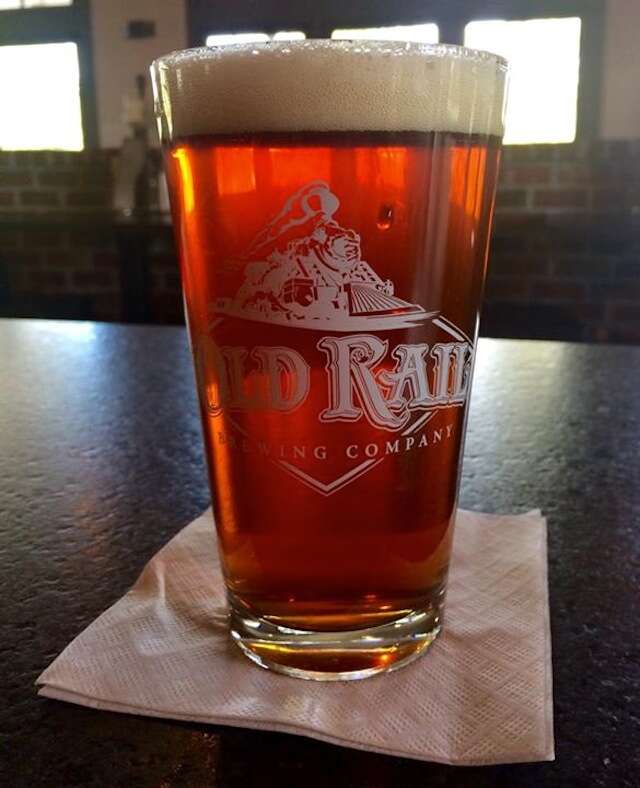 Mandeville
From NOLA, a drive to the North Shore on the Causeway Bridge will bring you to Mandeville, and with it the Old Rail Brewing Co., Old Mandeville's "first and only locally owned micro brew pub". The eats are surprisingly and pleasantly loftier than standard pub fare (pork ribeyes!), but you're really going to this place for the home-brewed ales, stouts and lagers.
Alexandria
Nothing more than a truly lovely local Irish pub, Finnegan's is, by one local's account the "Cheers of South Louisiana," only we don't really remember Cheers hosting plenty of live, local bands for all your boogieing needs.
Thibodaux
Dive bars are wonderful for many of us, but if you're in Thibodaux and looking for a "drink-drink" (i.e. a proper cocktail), than Fremin's or Flanagan's it is. The bartenders at Fremin's, particularly, pay homage to the bar's old pharmacy roots by fixing up fanciful concoctions for those in need of one.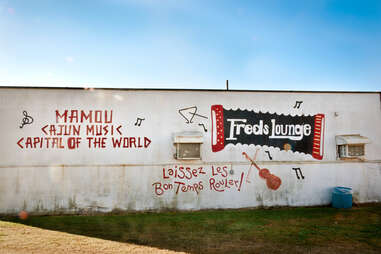 Mamou
Mamou is considered the "Cajun music capital of the world" (and really, who else is competing here, Tokyo?), and that's just what you'll experience if you head there. Specifically, head to Fred's. But the trick is, this divey dance hall is only open six hours a week, on Saturday morning from 8am to 2pm, which seems like a great time to get your two-step on and enjoy $2 Schlitz and shots of Fireball.

Lafayette
Everyone in Lafayette (pronounced "lah-fee-YET", mind you) knows that Green Oaks is the place you're going if you want a burger and some drinks. It's as simple as that, and as simply wonderful.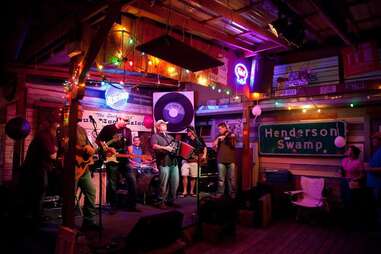 Lafayette
What happens if you drive all the way from New Orleans (or Dallas, or Grand Rapids, or wherever) to experience some great live music in Lafayette, only to find yourself still there in the wee hours of the morning and maybe a little toasty? Get a room at the Blue Moon! For as little as 75 bones, you get a modest room, and also the freedom to stay up late enjoying the local roots music and drinks, both of which you'll find in abundance here.
Lafayette
Have you ever asked, "Why can't there be a bar, a grill, a music venue, AND an art gallery all in the same place?" Then your answer is Lafayette's own Artmosphere. It has everything from live music every day of the week to a bottomless mimosa brunch on Sundays, and the menu sports tacos, pizza, burgers, and more.
Henderson
This is another great spot for cold beer and hot dancing, especially on a Sunday afternoon. Don't forget your Wranglers and boots, and if you have a Stetson, that'll do nicely, too. Think the Double Deuce from Road House, only with fun-filled Zydeco instead of bar brawls and Patrick Swayze.
New Iberia
If you're out over in Tabasco territory and looking for good eats, live music, and cocktails in an upscale environment (well, as upscale as New Iberia offers... it's not Paris, but you can still get escargots), Clementine's is the spot.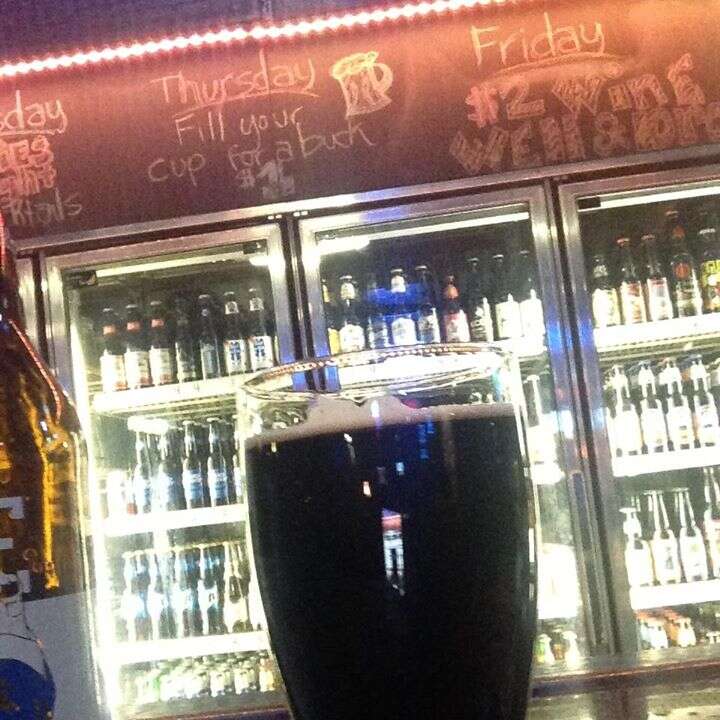 Shreveport
The Ark-La-Tex is a strange and interesting part of the country. But if you happen to be in the Shreveport/Bossier City area -- not far from Texarkana, which, yes, is an actual city -- and you're in the mood for a frosty beer, Strange Brew has you covered. It offers live music, as well, not to mention a general no-cover policy and plenty of drink specials like "Fill Your Cup For A Buck" every Thursday. Sold.
Sign up here for our daily New Orleans email and be the first to get all the food/drink/fun in the Big Easy.