There's nothing sadder than the realization that you're no longer in your 20s. Well, except for going to any of these 10 bars after you realize that you're no longer in your 20s. Which is why we're forbidding you from going to ANY OF THEM.
Don't be that guy who's still drinking electric blue drinks, wearing a giant sombrero, and playing all the beer pong post-29.
Murray Hill
Umm... how about you just stay out of Murray Hill?
Murray Hill
What did I just say?
Midtown East
You used to go here all the time because someone in your office was always winning the free happy hour. (Hell, you probably still even get the text messages that the bar sends about all its weekly specials -- seriously, how do you make them stop texting you????) Back then you were 25 and wore a tie and drank cheap domestics out of the bottles that look like rocket ships. Now though? Now you're just the guy in a sombrero hitting on a bartender who's nine years younger than you.
Midtown East
See above. Except remove the sombrero.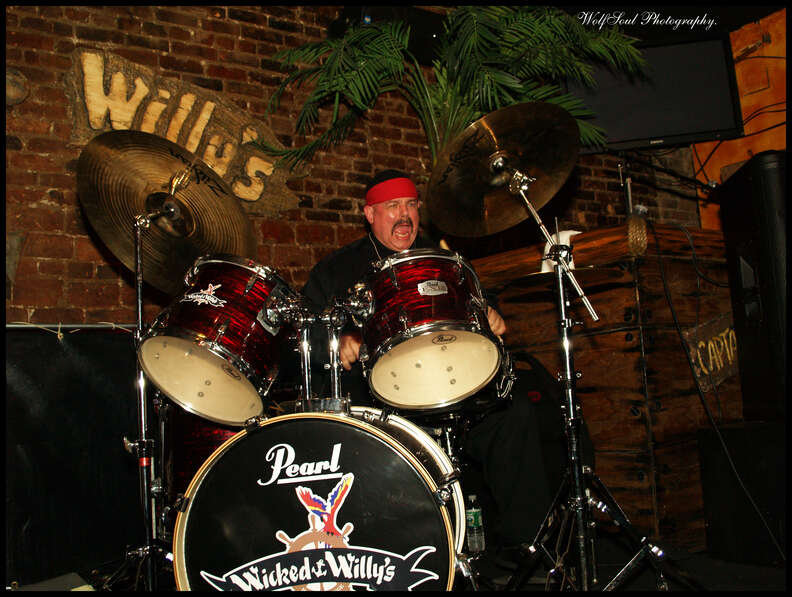 Greenwich Village
It's not that there's anything necessarily WRONG with pirate-themed bars with beer pong tables and giant beergaritas. It's just that you haven't been old enough for spring break in like 10 years and that's really, really okay.
Williamsburg
Sure, you love taco trucks and cheap Mexican beer, but if you still really love photo booths, and chasing 22-year-old hipster tail as a sport, and listening to never-ending debates between two bearded fellows about fixed-gears versus single-speeds, you might really want to reconsider things.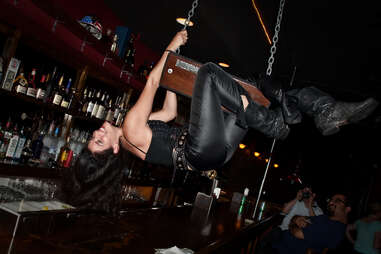 Financial District
This bar has a swing.
East Village
You used to love this bar for its omg amaaaaazing dance parties on Friday and Saturday nights because you knew all the songs and could just cut loose with your best betches! Now you recognize nothing the DJ plays and all the guys hitting on you have backpacks.
East Village
It's not that we're against 237 TVs and mountainous plates of nachos. It's just that we're not sure a bar whose name alludes to miserably failing AA should be part of the mature 30 you should be seeking.
West Village
It's tough to resist this legendary West Village watering hole, where the air is perfumed with Acqua di Gio and the floor near the beer pong table is shellacked with cheap domestic beer. Sadly, you've reached a point in life where you just need more out of your local bar. Like, say, a floor that's clean and a bathroom where you don't have to put the seat down with your foot. You are, however, still permitted to attend on weekends when $23 will get you three pitchers and all the Atomic wings you can eat. You can never be too old for that.