On Monday, we announced a Twitter contest that would land ten lucky winners the chance to join rapper/Outkast star/general all-around pimp Bog Boi to dominate chicken finger creations like the Bada Bing and the Vampire Killer at Sticky's Finger Joint in the Village. On Tuesday, they did just that

Photo by Harriet Roberts Here's Paul, he owns the joint. And heard rappers enjoy Hennessy.

The man himself arrives. At least four cabs confusedly pulled over as Paul was furiously waving down this very small tour vehicle down on 8th St

High-fives for our readers only. Seriously, he didn't high-five anyone else. Some other people got pounds though

Photo by Harriet Roberts Pro tip: always put the celebrity guest to work

Photo by Harriet Roberts "Show of hands: who loves eating chicken fingers with guys nicknamed Sir Lucious Left Foot?

Here's just one of about ten chicken creations, the buttermilk-brined Salted Caramel

Enter the sauces. Big Boi quote of the night: "I don't do creamy"

Actual winning tweet from this very awesome chick: "Big Boi needs a good fingerbang and I think I'm the girl for the job!

Moms and dads love him too

This is not Big Boi.
Recommended Video
The 'Game of Thrones' Pop-Up Bar Is Now Open in Washington, DC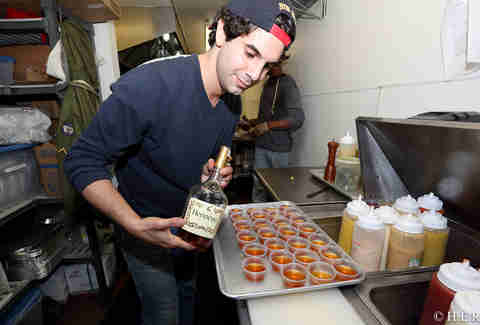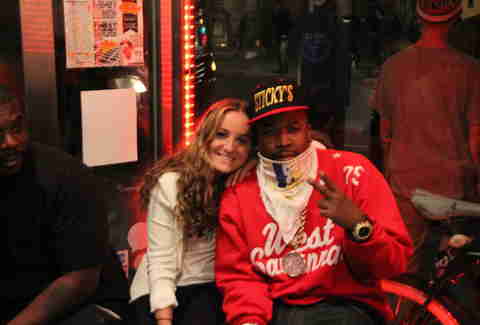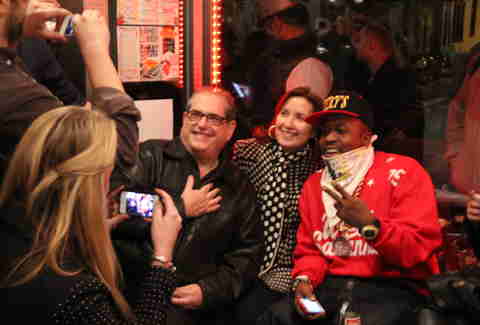 Previous Venue
Next Venue
Venue Description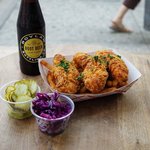 1. Sticky's Finger Joint
31 W 8th St, New York, NY 10011
Pizza and burgers be damned, Sticky's wants to convert you to the chicken finger camp. Part lunch counter, part gourmet version of KFC, Sticky's is a sparsely decorated NYC chain whose graffitied walls and simple booths force you to focus on its wonderfully crispy chicken fingers and poppers, house-made dipping sauces, and loaded sides like the cheesy, greasy bacon mac fries.