Gatorade: while it's theoretically meant to quench your thirst after really intense kickball games, everyone knows it's actually for mitigating your pain after a long night of drinking -- and now it's finally ready to be involved in causing said pain as well. Newly opened NYC restaurant Cull & Pistol is highlighting their chelada menu with The Gator 2.0, which might just end up being the drink you're guzzling all summer long. Based on what the owner sucks down while golfing (presumably very well!), this refresher only requires three ingredients: a light pilsner (or basically anything else summery), lemonade (or if you're a true maniac, limeade), and that Gatorade powder that you mix into water to make much stronger, more awesome Gatorade. You'll need some of this. Make sure to knock some of the electrolytes out of the cap, where this diagram shows they live. Wet and roll the rim in the powder. You'll probably be using a Solo cup, but you get the idea Fill with beer. If you actually have a keg, take a long second to be very proud of yourself. Top it all off with lemonade and ice. And stay frosty.
Recommended Video
This Mojito Hot Toddy Is the Destroyer of Colds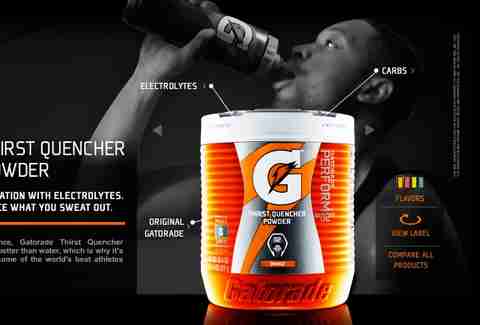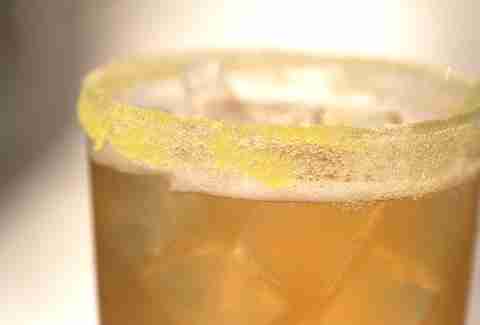 Previous Venue
Next Venue
Venue Description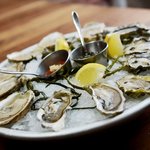 1. Cull and Pistol
75 9th Ave, New York, NY 10011
Maritime freshness marries warm, houseboat comfort at this wood-and-steel-outfitted seafood restaurant in Chelsea Market, which comes from the same team behind neighboring Lobster Place. To get your fill, either pull up a stool at the seasonal raw bar, or sit down at one of the four-tops to a giant steel platter of mollusks. Either way, expect an after-work crowd (unless you visit at off-hours) and be sure to indulge in the house-made cocktail sauce.