If you love happy hour but wish it was more like going to a club, or love clubbing but wish it would start earlier in the night, or have no idea what time it is but are just really into being places, check out EVR, the massive industrial "gastro-lounge" just south of Bryant Park that is ready for both your post-work and late-night pop n' lockin'.

Once you're tired of taking down their new-American eats like Kobe sliders (which might be never), spin around and check out this futuristic wall with caged lights, three types of glass, and a catwalk-esque performance area.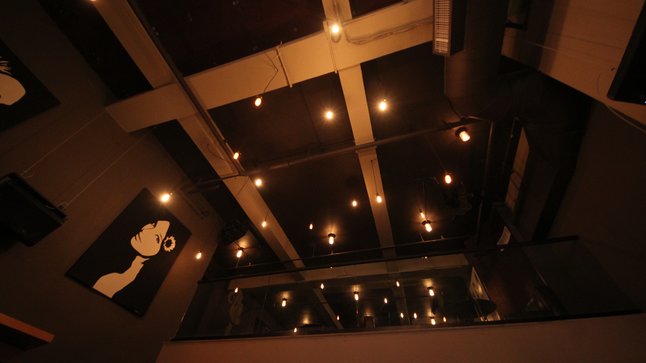 You may have also noticed a second floor peeking out through the Edison bulbs. Also: giant paintings of women. The art's going to rotate in and out every couple of weeks. Hopefully it's always of women.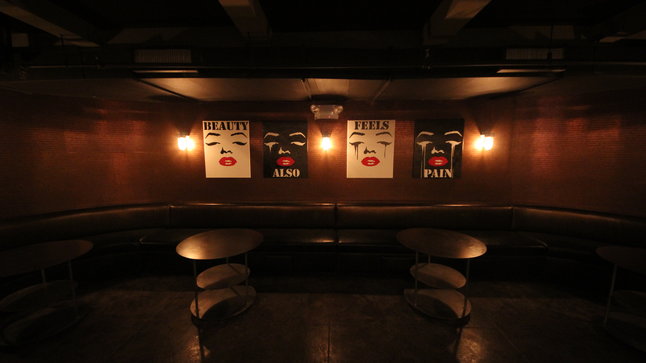 This is clearly a lie.

The upstairs lounge is going to be like a bar within a bar. While you can score classic cocktails throughout, here's where you can hit their "molecular and experimental" menu hooked up by former Apotheke-r Orson Salicetti, including the tomato basil martini w/ gin, "Himalayan salt rim and flambe with salty peppercorn".

And if you hang out long enough things will eventually get nuts, thanks to the DJs stationed above the crowd in this stand done up like a giant gold disco ball. Request Jodeci.