One of New York's best bartenders, gone wild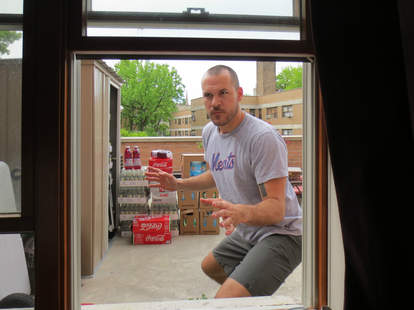 Jason Littrell has the most beautiful resume in the world: "New York Bartender, Producer of Sweet Ass Parties, Hospitality Consultant, Ex-Prez of the USBGNY, and CIC of The Drunken Army" (motto: "It takes a village to raise a child, and a Drunken Army to raze a village"). We had him chronicle a week in his pretty awesome life.
Hanging outside Absolut's Stuga event with a cast of characters including Dev Johnson (Employees Only), Lulu Martinez (formerly of PKNY), and The NoMad's Dominic Venegas, whose Rum Row Old Fashioned won 2012 Cocktail of the Year at New Orleans's Tales of the Cocktail. FYI: "stuga" either means "cabin", or "party".
Rolling with the punches.
Beautiful creatures, courtesy of cocktail consultant Josh Harris of LA's Bon Vivants.
Fellow Bon Vivant Alex Straus isn't, like, totally bummed out. His wife had unexpectedly gone into labor back in LA, and he'd been waiting for a very long time to find out if he was a daddy (he is, of a bouncing baby girl).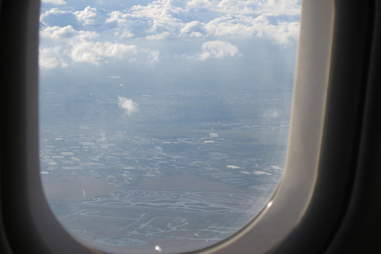 On the way to Orlando to consult for some restaurants. On your right, you can see the enormous emotional crater left by Shaq and Dwight Howard.
Fishing expedition at Sheepshead Bay with a crew including photographer Gabi Porter (her first time in front of a camera!), Karen Fu of PDT, and Steven Mercado & Nate Dumas from The Shanty. Will "you drink like you fish" become the new "you drink like a fish"?
Notable residents of Sheepshead Bay: Larry David, Andrew Dice Clay, and the great Vince Lombardi, who once said, "Winning is a habit, but the comedy of Andrew Dice Clay is an addiction."
... and you feed Prime Meats GM David Forziati something even better than Gorton's.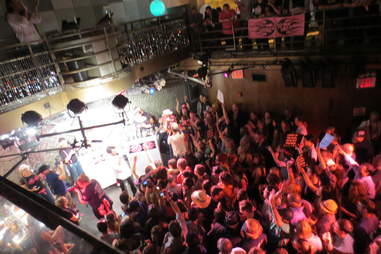 At Speed Rack, a national lady-bartenders-only competition that supports the fight against breast cancer and the fight against empty event spaces.
Death & Co head bartender Jillian Vose wearing the hostess's jacket -- like the Green Jacket for people who associate "bogey" with martinis and scotch.
Jason's girlfriend, Brittany Chadbourne. She devotes her free time to supporting breast cancer research, and helps make your free time more enjoyable by working at The Shanty and Death & Co.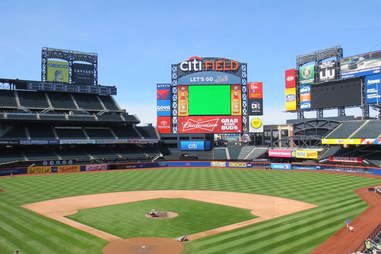 On the job at an empty stadium. Oh, wait, there's David Cone... oh. Wow.
Pamela Wiznitzer diving through an art-hoop at The Noguchi Museum. Pam took Jason's old job as president of the USBGNY, which is how you pronounce most acronyms after you've had a few.
Any dinner goes better with Talisker, Oban, and Lagavulin 16.
Making pesto using homegrown greens from the apartment's patio, which is so big "you could land a helicopter on it" -- no wonder Jason's place was the Pope's first stop after retirement.
Then, Jason borrowed the Pope-copter to head to Glasgow's finest Polynesian spot, Tiki Bar & Kitsch Inn.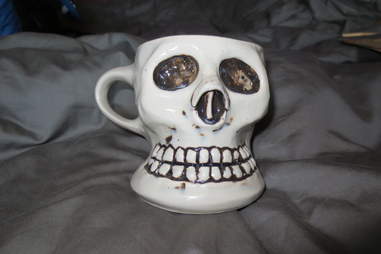 Jason's actually helping a friend develop a tiki app, which wouldn't be complete without the Kitsch, which has its mugs specially made by Glaswegian ceramics studio Fire Works. Of course, when you have the right bartender, baby, you're a fireworks. Firework?