Are you ready to have the best night of your life? Because that's damn sure what it could be if you spend it at the city's best Thrillist-approved cocktail bars. Check out our picks below:
<em>East Village</em><br />
This second floor cocktailery is home to 1) a ton of great cocktails laid out on a very cool cocktails matrix, 2) a Tales of the Cocktails best bartender winner of 2012, and 3) one of the best Chartreuse collections in the city.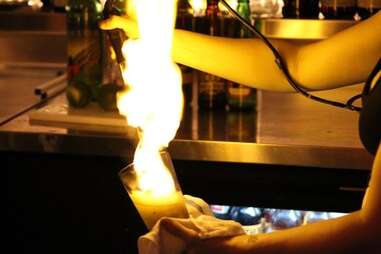 <em>East Village</em><br />
Dave Arnold and David Chang collaborated on this cocktail science lab -- home to clarifiers, centrifuges, flaming pokers, and other cocktail wizardry that you'll realize isn't just for show as soon as you settle down with a few of them.
<em>East Village</em><br />
A totally relaxed atmosphere and a set of delicious eats contribute to the enjoyment of some excellent cocktails here. They take their preparation very seriously, especially in joints like the ginger-tinged Garden Variety Margarita and the smoke-infused I Hear Banjos, which you might... if you've had a few of these/someone is playing multiple banjos.
<em>East Village</em><br />
With room for just a couple seats, this bitters-centric outpost can be both enjoyable and educational if you're not yet versed in the ways of bitters, amaros, and the like. (Editor's note: you're not yet versed&nbsp;in the ways of bitters, amaros, and the like.)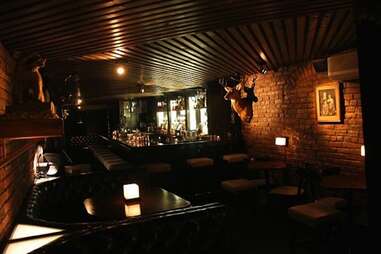 <em>East Village</em><br />
Hidden behind a telephone booth in the subterranean late-night spot Crif Dogs, PDT is helmed by cocktail hero Jim Meehan, whose team mixes up reliably excellent concoctions that'll even go well with the occasional amped-up dog from next door.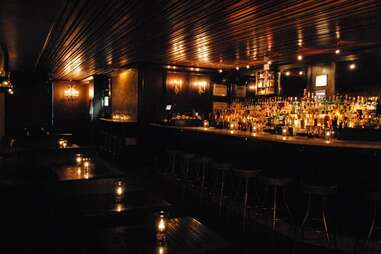 <em>East Village</em><br />
A constant innovator, this spot is home to more than a few modern classics. And while it may be difficult at times to squeeze past the door, when you make it into the dimly lit spot for mixological excellence, you won't even remember that you waited for 45 minutes in the cold.
<em>Financial District</em><br />
This multi-level&nbsp;Gangs Of New York-era'd tap room, parlor, and grocery brought over one of the UK's top talents to tend a tome-like menu. It's been raking in Best of the Year awards ever since.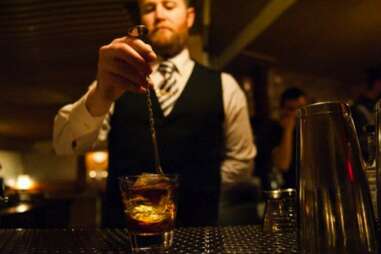 <em>West Village</em><br />
This spot's got pretty much everything you could possibly want from a cocktail bar: superbly made drinks created by a team from the Milk &amp; Honey family, an intimate setting complete with a piano,&nbsp;and&nbsp;it's underground. Come on, you love that.