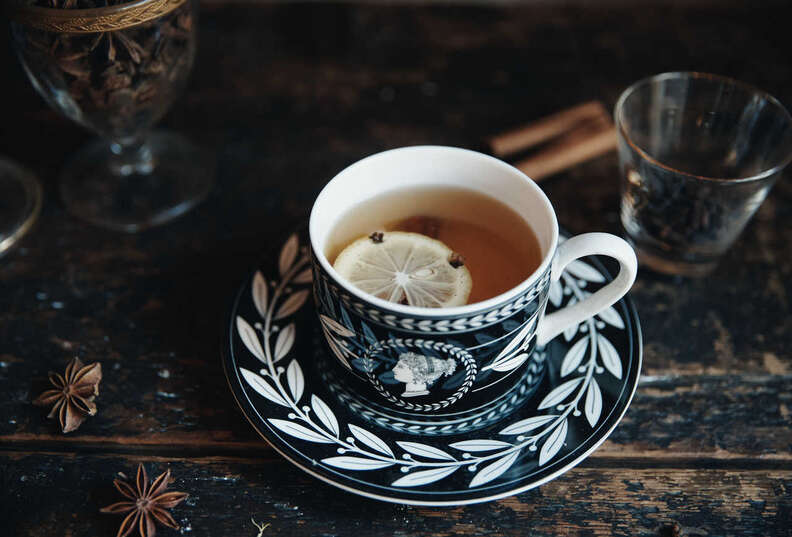 Japanese Hot Toddy

| Courtesy of ROKC
Japanese Hot Toddy

| Courtesy of ROKC
The hot toddy is but a humble, yet efficient cocktail. The drink originally made with three ingredients -- a spirit, most often whiskey, a sweetener, and boiling water -- has been the go-to boozy antidote for cold and flu season since the mid-eighteenth century. It might be why, too often, this winter warmer tastes a bit too medicinal, almost as if someone's added scalding water to a bottle of Robitussin and garnished it with a lemon slice. But this intoxicating cure for whatever ails you can actually taste good.

Some of the five best hot toddies in NYC stay true to the original by keeping things simple, refined, and most importantly, not tasting like antibiotics. Others give this no-frills staple a makeover, updating the liquor, citrus, or spices to make the centuries-old official cocktail of winter a little more modern. These hot toddies make it easier for the medicine to go down, offering a pick me up that brings the color back to your cheeks and some much needed joy to your palate. Now, all you need is a fireplace to drink them by.
Lower East Side
The classic hot toddy at this LES institution is a lot like how your grandma used to make it, but with an extra kick. Served with house whiskey -- or Four Roses bourbon, for an extra $2 -- this hot cocktail for cold days raids the spice rack, throwing allspice, cinnamon, cloves, and star anise into the mix. To make sure your hot toddy is just the right amount of sweet, the Whiskey Ward serves it with honey on the side.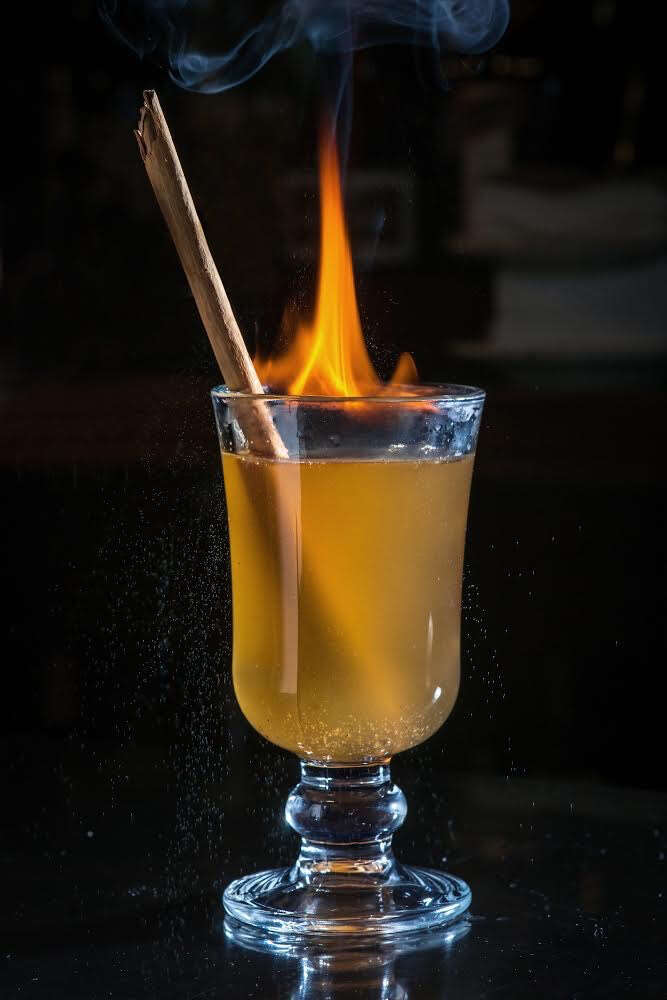 Times Square
This piano bar's spiced rum toddy is a hot tropical drink that will help cure your winter blues. That Caribbean flavor comes from the demerara syrup, a sweetener that gives rum-based drinks that caramel flavor and color. An added slice of fresh ginger gives this one a refreshing jolt that might make you quit whiskey-based hot toddies cold turkey.
Williamsburg
Sugar and spice and everything nice is how one might describe the hot toddy at this bar next door to the New York Distilling Company. It all starts with the distillery's own Apple-Jack Finished Ragtime Rye, a seasonal blend that has a delicate tart apple flavor. Adding hot water, cinnamon, allspice, and a lemon slice to this whiskey makes it one of the hottest toddies in town.
Harlem
This Japanese joint's name stands for ramen, oysters, kitchen, cocktails, and it's known for its show-stopping versions of the latter. Its Thai tea sidecar, for example, is served in a perfectly cracked egg shell that fits snug in a tiny bird's nest. But it only takes four ingredients to make the hot toddy stand out: Japanese whiskey, honey, yuzu, and hot water. While the more delicate Japanese whiskey helps this toddy go down smooth, it's that hint of yuzu, a tart citrus fruit from central China, that makes it truly unique. Not to mention, worth that $16 price tag.
More: The Best Ramen in NYC
Long Island City
The hot toddy at this craft cocktail bar that looks like your local VFW hall (in a good way) is as minimal as they come. Whiskey, fresh lemon juice, honey syrup -- and some hot water, that's it. But, this bar knows if you're going to keep it simple, you have to get the details right. That's why they use rye or bourbon, grate a little cinnamon over the top, and garnish with a lemon wedge. It's the same recipe the bar's used for the last decade. Why mess with a good thing?
Sign up here for our daily NYC email and be the first to get all the food/drink/fun New York has to offer.
Shannon Carlin is a pop culture writer whose work has appeared on Bustle, Refinery29, and BUST.