Started by a consortium of "hardcore beer and food" types, including a Momofuku research lab chef, the former beer sommelier from DBGB, and the guy behind Evil Twin Brewing (who's been nomading around the world brewing serious beer in other people's facilities/trying desperately to murder the Good Twin), this temple to all things brew is dedicated to bringing you some of the tastiest and rarest suds, served in the best way possible.
And that all starts with an interior that's heavy on marble and reclaimed wood, and resembles the hull of a viking ship on a return voyage from Brooklyn.
The prime method of beer delivery is 21 wood-handled taps that line the entire wall behind that bar, and hide some of the most advanced beer technology you never knew existed, unless you majored in Advanced Beer Technology. In which case, nice.
No, this is not a set piece from The Hunt for Red October. It's actually a set piece from Crimson Tide a system that makes sure you get the perfect pour of beer, by controlling exactly how much gas gets used and ensuring suds arrive at the perfect temperature.
Those temps vary depending on whether the beer flows from the cold room, or this slightly warmer cellar room. When they were testing it out, one of the guys had a beer here, then went down the street and got a beer at a bar, and found it offered a completely different taste. We're assuming it was the same beer.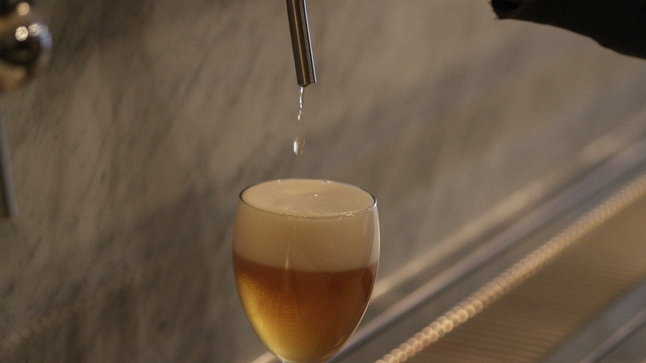 All of this ensures you'll never get a flat or bad pour.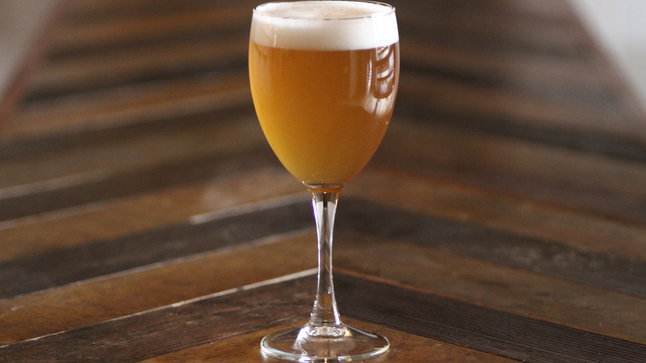 Which is good, because neither you nor they want to waste any of the beers here -- all rare, unusual, and one-offs. This Low Life Pilsener is the one you'll see most often on the ever-changing list -- even for a pils, it boasts a much more cloudy/hazy oomph than you'd expect.
This one is unique to them -- a special version of Evil Twin's big-beast stout dubbed the Even More Jesus. It's available in bottles elsewhere but "probably" not on tap, and definitely not aged in port barrels for eight months like this one.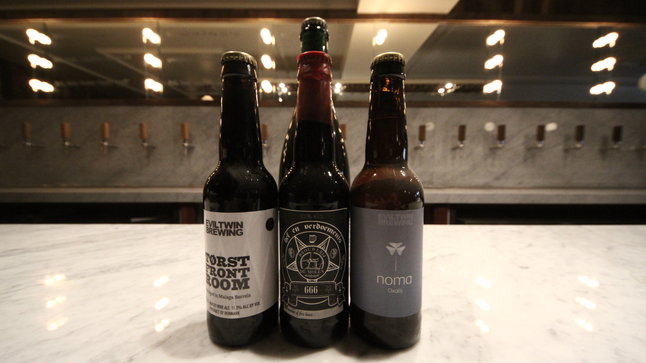 They're also rocking a 150+ bottle list that includes this exclusive Tørst Front Room (they've also got Tørst Back Room!), a barley wine aged in Malaga barrels, plus the De Molen Hel & Verdoemenis 666, which will turn you into a beast.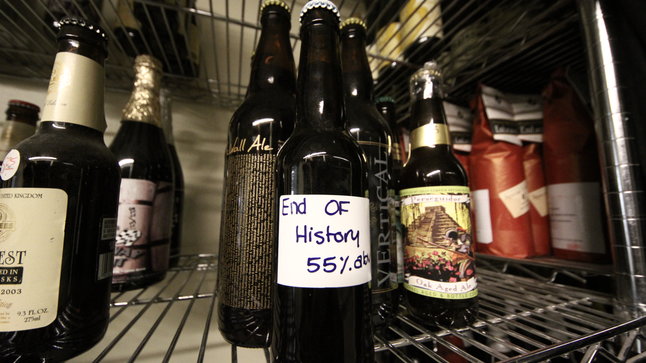 And if you're really cool, you might even score one of the crazier bottles they keep in the storeroom, like this 55% ABV -- yes, 55% ABV -- End of History, which will start out by being an end to your night.