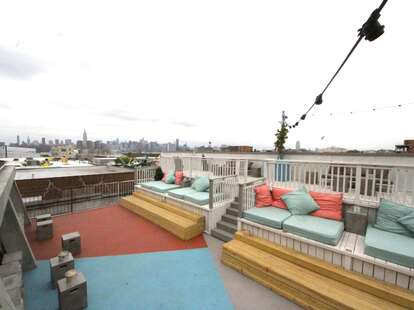 On top of the same building as adjoining-but-separate club Output, Canopy Bar and its downstairs The Panther Room have been throwing some bangin' parties and special events on weekends, but are now open every day of the week for cocktails, sunsets, potential eats, and then more bangin' parties.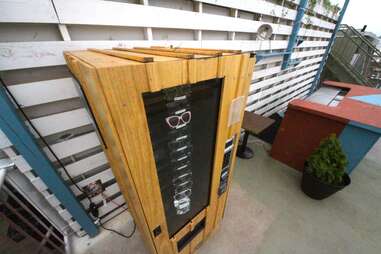 First things first -- if you didn't come equipped, you can hit up their vending machine that dispenses only sunglasses, so you'll have to BYO Whatchamacallit.
Post up in the stadium-esque cabana seating that's strung with lights, or make your way down to the lower outside level rocking AstroTurf that serves as the outdoor dance floor. The best part? They've got no Northerly neighbors just yet, so they can crank it.
Down below is The Panther Room, which, aside from having the best name ever, kind of feels like you are walking through a carpeted jungle and came upon a DJ-boothed clearing. It'll be a classed-up cocktail joint in the afternoon/evening, then transform back into a booming party come night.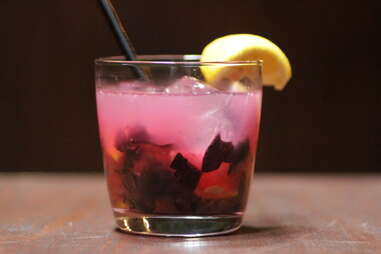 Other than the music, the cocktail list will also be totally housed, and includes this number concocted with vodka, muddled grapes, and citrus. A fine start to any bangin' party.