We kicked off beer week right this year by hitting up the opening night bash, tasting everything in site, stealing way more delicious pretzel samples from Sigmund's than we were allotted, and learning as much as possible about the brewers, beers, and general scene. Check out what we saw:

This is Chris Cuzme, the brand-new brewer at Soho's 508 Gastrobrewery. Here he cooked up a Saison made with Szechuan peppercorns, and also has an excellent T-shirt game.

Galapagos Art Space has an actual lake (or hell, at least a pond) inside it, and nothing beats beer islands.

That guy on the brochure for Heartland Brewery is actually their brewmaster Kelly Taylor (no relation to David Silver). Also, he's the brewer for KelSo, which is named for him and his wife Sonya. Sonya... WINS!!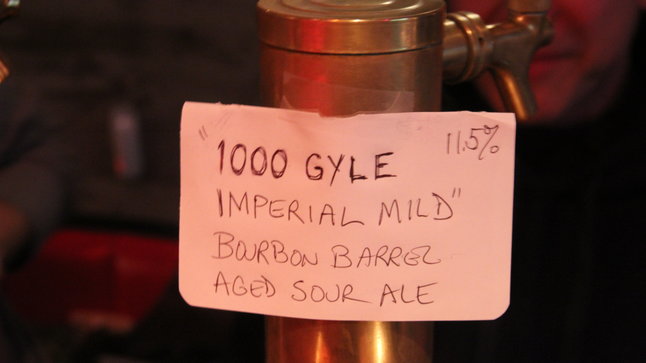 Lots of small breweries and independent bars are aging beers in barrels right on premises. This one here was actually the last couple gallons of one from Chelsea Brewing Co -- a barleywine aged bourbon barrels. Don't worry, they've got more in the works.

Fact: If you carry a camera when people are drinking very strong barrel-aged barleywins, they will ask you to take pictures of them.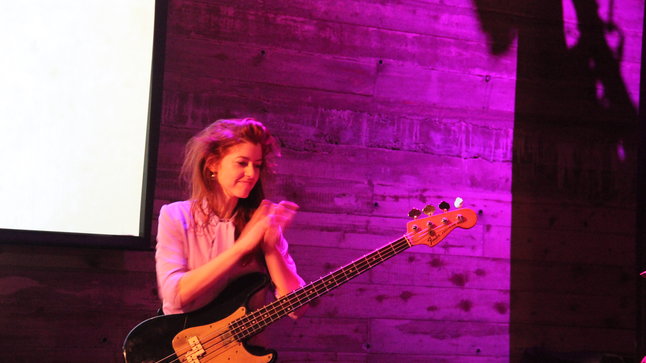 Fact No. 2: Female bass players = hot.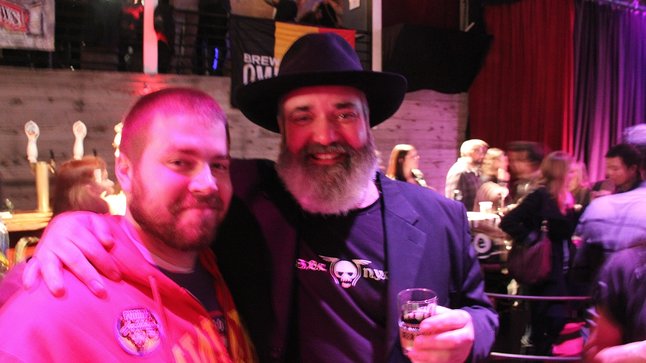 The style gauntlet has been thrown -- Pat from Smuttynose has the best beard/ hat combo in the house.

And this dude from Victory has got the best tats.

This is the tasting glass, it's bigger than most at these kinds of things, although still not close to a pint...

... but somehow this is still what the last couple photos end up looking like.