Summer's usually a time to ditch relationships, not deepen them, but Hudson Common's doing just that by partnering with Brooklyn's KelSo on an exclusive brew named One Hop Stop, an Uncommon Lager.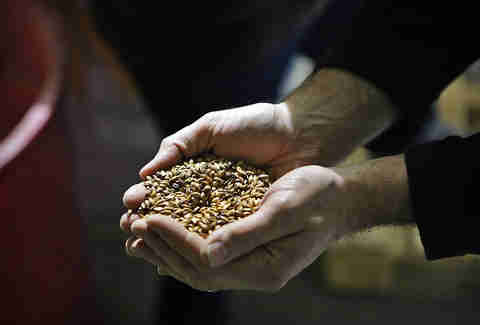 The beer's built from Australian Galaxy hops, and has a "bright and juicy aroma, tropical fruit nose, balanced malty mouth-feel, and clean, dry finish", kind of a necessity, since Wipeout has a monopoly on wet finishes.
Coming in at an easy-drinking 5.5% ABV, they're anticipating steady, enjoyable consumption during the World Cup, which they'll be blowing out on nine flat screens and three 100-inch HD projectors. Get your salivary glands warmed up with some more pics of the limited-edition being brewed: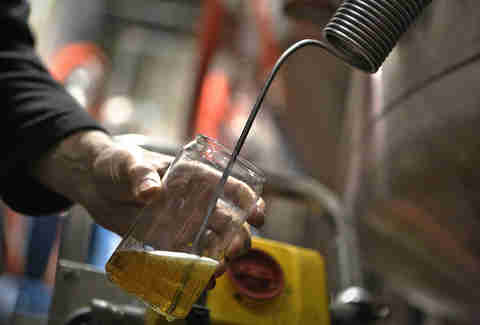 Previous Venue
Next Venue
Venue Description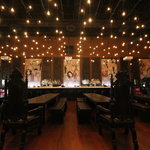 1. Hudson Common
356 W 58th St, New York, NY 10019
Hudson Common's set up in the Hudson Hotel and looks like a massive hall reserved exclusively for warriors who were felled in service of the burger and brew gods. Local drafts and Bloody Marys are also served.