The first NYC club where you get 3D glasses
Tokya in Midtown is bringing something to the club scene previously used primarily on movie screens: the bi-level subterranean spot is going Avatar all over your eyeballs with a 3D-enabled video system that actually plays everything from trippy waves and geometric shapes to original content and live-feeds of the club. You'll be given 3D glasses upon entry, but check out a (sadly) 2D version of what's in store for you.
You'll make an entrance through this stairway lined with cold cushions, probably because this place is so trippy.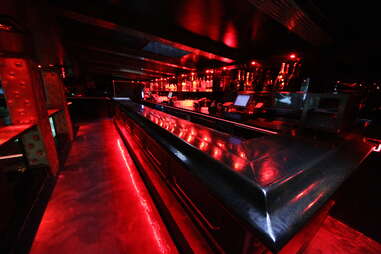 There's a bar on the top floor that overlooks the main dance floor, and leads into...
... the crazy futuristic tunnel of a VIP room that features its own sound system and DJ booth. However, even if you do score this, you'll want to at least check out the main attraction...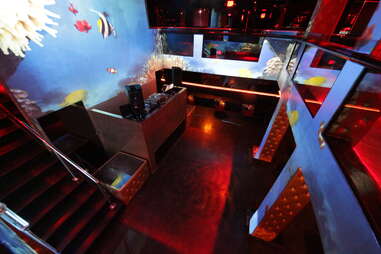 ... which is the giant wrap-around screen, made with a special paint that has actual silver in it. This aquarium scene is far from their only option, so it's probably best to check them out in action: