Taking seasonal residence in the Hudson Lodge spot right next to the beer garden Hudson Common, Tequila Park is a rooftop margarita garden loaded communal tables, giant watering can sculptures, and tacos filled with deliciousness. Plus, pork and other stuff. There is one counter for food. And two for booze. To avoid confusion about which is which, look for the giant letters. These shrimp kimchi nachos are basically what would happen if ceviche and normal nachos did the sex, and then added copious amounts of guacamole, jalapeños, cilantro, and limes. The Eddie Murphy-less "48 Hours Pork Belly Carnitas" tacos exploit the pig's underside because all that "extra fat keeps it moist". Don't you dare wear a clean shirt to eat these "Sriracha Philly Cheesesteak" tacos with chipotle aioli, quinoa chips, and SRIRACHA PHILLY CHEESESTEAK. To wash down the guilt stemming from all that Sriracha sitting on your shirt, opt for margs like this Smokey Bandit swirling with reposada, ginger juice, apple puree, Grand Marnier, and a mezcal mist rimmed with Hawaiian red sea salt. Finally, finish up with an adult horchata that is certainly not kidding around (nailed it!), as it is now loaded with tequila, rum, and the Indonesian pistachio-esque leaf Pandan.
Recommended Video
France's Fête des Lumières Is a Light Festival Unlike Anything You've Ever Seen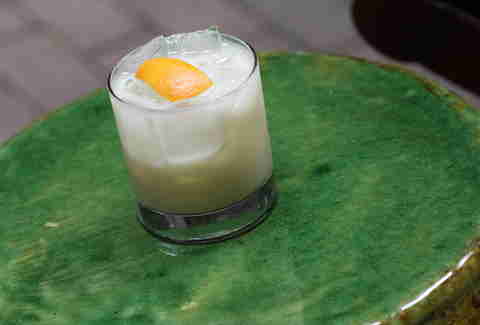 Previous Venue
Next Venue
Venue Description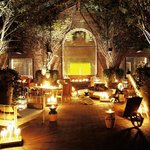 1. Tequila Park Taqueria
356 W 58th St, New York, NY 10019
One part taqueria, one part margarita garden, this rooftop resto is whipping up innovative bites, like shrimp kimchi nachos and Sriracha Philly cheesesteak tacos, which you can wash down with speciality margs and horchatas.