Situated in basically the perfect summer happy hour-ing spot on the 18th floor atop the Midtown Marriott, The Monarch is a sprawling, open-air cocktail-slinger with a Scandinavian-design-meets-lush-royal-living-room-vibe and some of the best views of the Empire State Building you are ever going to get while eating a footlong kobe dog.
Recommended Video
This Enchanted Speakeasy Takes You Through a Revolving Door Back to the 19th Century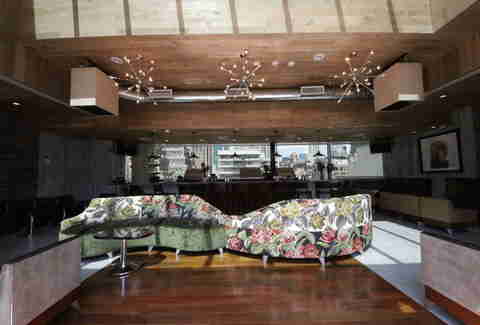 Here's that inside. It's cool, but don't you dare stay in here. That's not the point.
Caprese flatbreads taste even better when you're staring at tourists who're staring at you.
It would take infinity licks to get to the center of these chicken lollipops, and significantly fewer bites.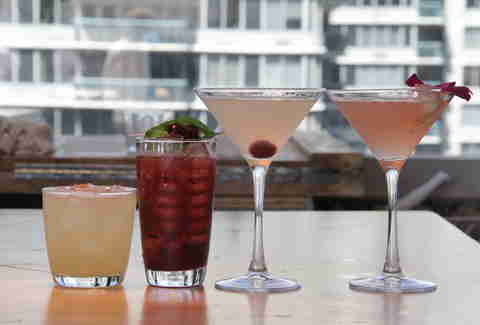 The cocktails are as refreshing as the view. Try the Fiery Skipper -- it's almost a margarita with blanco tequila, pineapple, agave, and freshly grated pink peppercorn.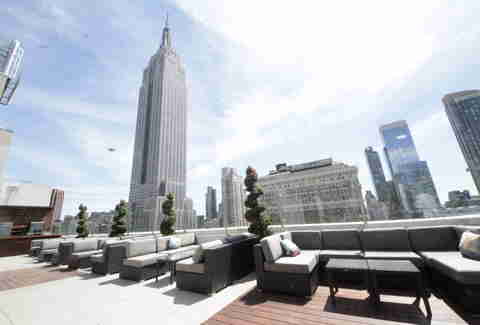 Just for good measure, here's that view again.