The Cannibal's recently started focusing their considerable beer talents on formulating a cocktail program based on delicious suds. For Monday night of New York Beer Week 2013, they plied customers with a selection of concoctions that're already in their rotation, as well as a couple experimentations.

This is the Mo'Kenzie. It's one of their regulars and prominently features a black cherry cider that the creator of the 'tail instantly knew would work well with Averna. Though this one is technically a cider, "Amaros and beer are friends". Amaros may be bitter, but that is very sweet

Usually whiskeys and other strong-flavored liquors hold up best with a beer cocktail, but the Witte 75 (a take on the French 75) pairs Ommegang Witte with gin to create "a dude's mimosa"

Get Wyld with the So-Crates, another take on a classic cocktail. This time the Manhattan gets twisted with Ommegang's Three Philosophers, a quadrupel Belgian blend with a little cherry lambic that takes care of the Maraschino, and plays well of the darker notes of the whiskey

One of their more challenging numbers, and likely only available when they have Greenport Havre Rouge on tap, this smokier-than-it-looks Haven 212 rocks mezcal and homemade spicy red pepper infused simple syrup to compliment the saison-like qualities of the brew

Named for a very epic and quality song from the British Office, the not-as-sweet-as-it-looks Freelove Freeway is a crazy recreation of a campfire 'smores in drink form with house-smoked bourbon, ice cubes made from coffee, Keegan's Swarmin' Hive and baby marshmallows.


Recommended Video
This Mojito Hot Toddy Is the Destroyer of Colds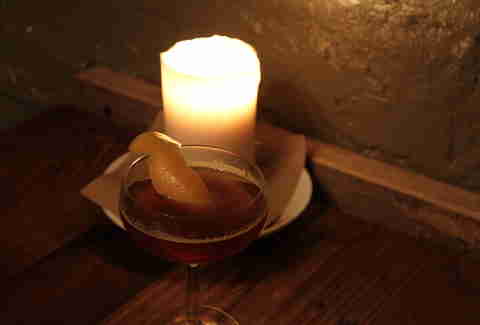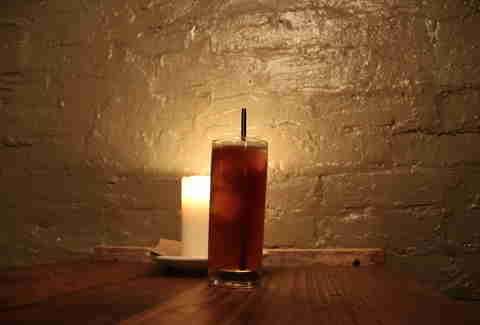 Previous Venue
Next Venue
Venue Description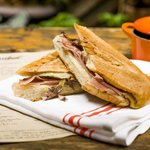 1. The Cannibal
113 E 29th St, New York, NY 10016
This cozy, low-key spot is tiny on the inside, with only wooden stools and metal counters for seating, but opens up to a heated patio with an additional 40 seats. The meat-heavy menu focuses on tapas-style plates and charcuterie with remarkable exceptions like an entire pig's head. The beer and wine menu is extensive and includes a broad range of both domestic and European options. Refrigerators full of beer bottles line one wall, and patrons are invited to pluck their choices right out. This is a great date spot as long as neither of you are into the whole veggie-only thing.