To go along with its fresh look (new bar, new seating, new VIP spot -- check out the images above) the beskulled club has a seriously expanded cocktail selection by Tim Cooper, which includes highlights like the Samba Steps made with cachaca, green chartreuse, and the popular Adidas indoor soccer shoe Velvet Falernum, and the winter citrus shrub & gin-based Shrub Your Shoulders.
Recommended Video
Make This Apple Brandy Elderflower Sparkler for Your Next Fancy Party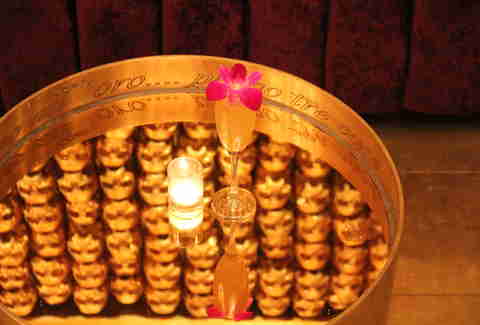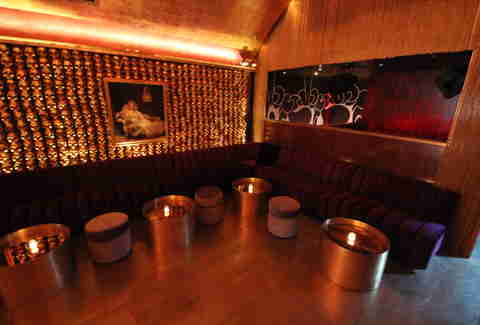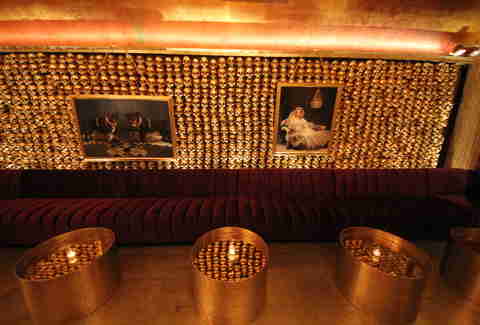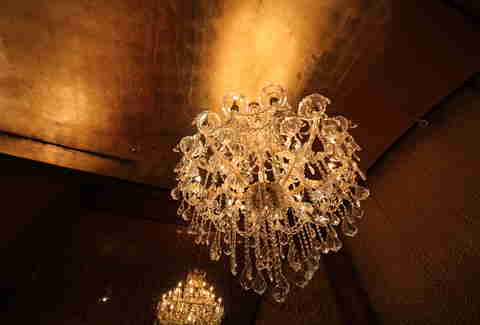 Previous Venue
Next Venue
Venue Description
1. Goldbar
389 Broome St, New York, NY 10013
This cozy cocktail nook where SoHo meets the Lower East Side is literally gold-plated, giving its name some true validity. The magnificently bedecked interior, surrounded by chandeliers and flanked in gold leaf, is home to a curated, made-to-order craft cocktail and spirits menu -- selections of which include the aptly named "Goldrush" with bourbon, honey syrup, and lemon juice, or -- if celebrations are in order -- the "Gold Standard" package for $75, which includes variations on classic drinks, all made with top-shelf ingredients.