Because you were literally just Googling "Does anyone on the Internet have a list of specifically 27 NYC bars that are open on Christmas Day?", here's, um, a list of specifically 27 NYC bars that are open on Christmas Day.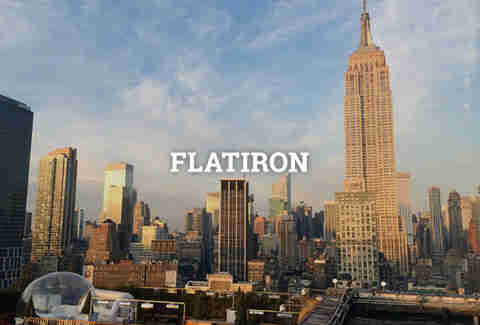 Flatiron
The views are spectacular, and you can get Christmas Day brunch from 1-9pm.
 
Flatiron
Remember when nobody bought you a pool table for Christmas? No problem, head to this upscale sports bar starting at 4pm.
Gramercy
This authentic Irish bar has a wood-burning fireplace for warm, relaxed Xmas drinking.
 
Gramercy
Shuffleboard, pool, beer, and no annoying questions about your love life/job/posture/weight/clothing make this dive bar sort of a go-to Christmas spot.
Midtown
Enjoy delicious burgers and a huge selection of brews at this classic Midtown East bar & restaurant.
 
Midtown
This swanky piano bar will bring some class to your Christmas day drinkathon. Pinkies up!
 
Midtown
Sidle up to the bar at this haven for steaks and pour strong martinis down your mouth and/or shirt all day.
 
Midtown
This gay cocktail lounge with three bars and a piano room will make your Christmas... also gay! Note: there is a dress code.
 
Midtown
Take a walk through Central Park before wandering over to the Hudson Hotel, where both the bars will be open all day.
Murray Hill
You'll have to make do with whatever is left of the brandy nog in your fridge 'til 5pm, because that's when you can roll over here and toss back a bunch of craft beer greats.
 
Murray Hill
A bi-level watering hole with a British theme, the bar will be fully stocked during the two dinner sessions at 12pm and 4pm. No word yet about what's being planned for Boxing Day.
 
Murray Hill
There are worse ways to spend the day than eating a Black Sheep Super Burger and tossing back beers at a welcoming Irish pub.
Soho
This simple pub with a great under-the-radar burger is open 365 days a year, meaning you can escape your family on any holiday (FYI: Christmas is a holiday!).
 
Soho
There's no food on Christmas Day, but there's plenty of booze to keep you more than satisfied at this super-old-school haunt.
Upper East Side
There's room for bad decisions, even on Jesus's birthday. This UES staple re-opens at 6pm.
 
Upper East Side
This posh cigar bar is open for drinkin' & smokin' after 5pm.
 
Upper East Side
Tucked inside the Carlyle Hotel, this is your spot for high-end liquors in an equally high-end setting.
Upper West Side
This bar is open for drinking starting at 8am. Do with that info what you will.
    
Upper West Side
Does a competitive round of beer pong (or 12) sound like the perfect Christmas Day?  This is your spot.
West Village
With awesome bar food and an even better craft selection, posting up here is a pretty good way to spend Jesus' 2,014th b-day.
 
West Village
Looking for the perfect place to get after it a bit? Do you consider a bro-y dive bar with better-than-average food and a decent selection of brews a perfect place to get after it a bit? Well here you go then.
 
West Village
This famed Christopher St bar will be open starting at 4pm.
 
West Village
A special shot of the day and a jukebox to rock out to. Win-win(-win-win-win-win-win-win-win-win-win-win-win-win-win-win).
Williamsburg
Upscale + cocktail + bar + opens at 8pm = THIS.
    
Williamsburg
If drinking out of styrofoam cups is your idea of festive, then this place is mad festive.
Sign up here for our daily NYC email and be the first to get all the food/drink/fun New York has to offer.
Christine Fischer is a freelancer who's never met a martini she didn't like. Follow her on Facebook and Instagram.