You can drink whiskey pretty much anywhere... except in your car. Or in the street. Or at your job. Or at the grocery store. But literally, ANYWHERE else, except those places. The best places to do it in NYC, though? These 10 whiskey bars: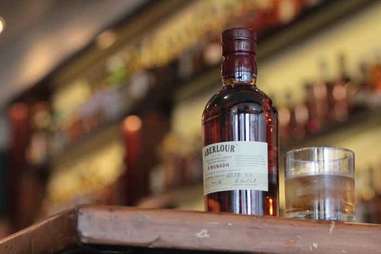 Williamsburg
There's pretty much no better place in the world for people who love grilled cheese and whiskey (which really should be everyone) than Noorman's Kil, where you can devour a g-cheese with jalapeño jack, hot sauce, diced tomatoes, and cilantro on sourdough, then eenie-meenie-minie-moe your way through a list of whiskies that includes the usual suspects from Scotland, Ireland, and the US... plus a few less-usual suspects from the likes of India and Sweden.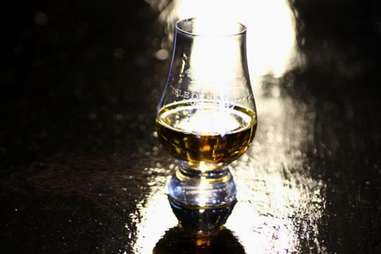 Williamsburg
Like so many places in Brooklyn, this subterranean spot feels kinda like a den inside a castle that was bought by an NFL player. It's definitely the place to go if you're looking for 1) Scotch pours, and 2) maybe the most comfortable couches in the city.
Cobble Hill
Their menu has more bourbon and rye than a menu with LOTS of bourbon and rye on it, and they're all available in either 10z or 2oz glasses, and're pair-able with Southern-style eats like pork nuggets and thick-cut bacon.
West Village
According to a recent survey, drinking a hefty glass of Scotch (with a touch of water), in a Scottish bar, that probably has a Scottish bartender, while eating a Scotch egg, is a really awesome thing to do. This Scotch-centric bar in the Village is just the place to do it.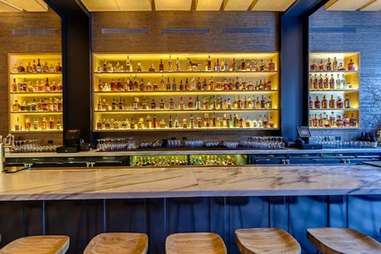 Flatiron
Do yourself (and your liver's-self) a favor, and make a beeline for the bar, where you can indulge in endless varieties of bourbon, rye, White Dog, and wheat whiskey, and still get in on their on-point eats.
East Village
You may not even know that this place has an incredible whiskey selection because you've been so distracted by their incredible craft beer selection, but it does -- which means you're going to have some serious choices to make the next time you go.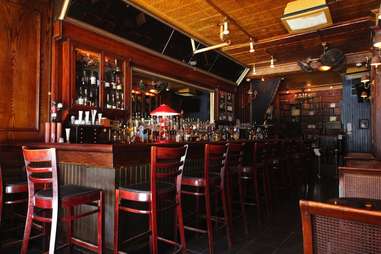 West Village
Kick-back with one of their tasting flights (Tour of Scotland, anyone?), and take long drags of your cigar at this throwback, library-esque cigar bar.
Midtown West
Half-sports bar, half-hunting lodge, AW's the spot for whiskey if you're feeling a little more rowdy/want to put something in a liquor locker/enjoy barreled cocktail service.
Flatiron
In addition to plenty of standard options, they've also got rare and just-released bottles cycling through the joint. Plus, there's complementary jazz, a balcony that can be used for tastings, and a "Whiskey School".
LES
Come here for a selection of great whiskeys, and absolutely no pretense... which is only aided by the daily shot specials, a pool table, and general dive-y vibe.