Thrillist's Bar Blitz hit bars in six cities last weekend, with sweet Jack Honey action, giveaways, and general merriment. Here's just a little of what went down at Brother Jimmy's during the Jets game, which ended in an Atlanta defeat that's going to seem less and less stunning the longer Atlanta plays football this year. Still, J-E-T-S! Jets Jets...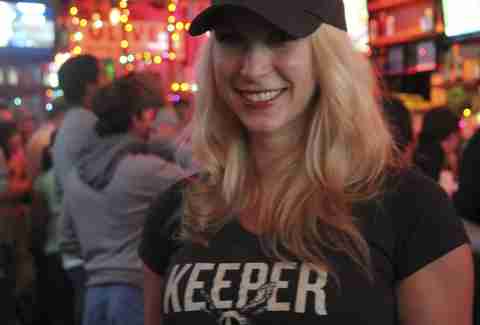 This woman was the shot bearer for the night. She might be a keeper, but when it counted, she was a giver.
It was at once a night of stimulating conversation...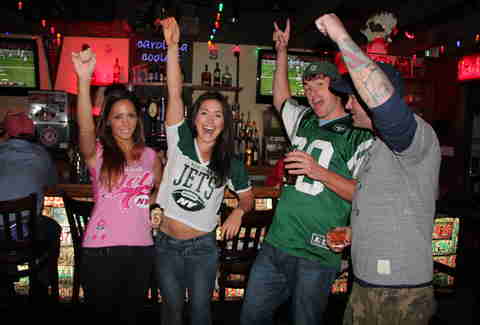 These women are toasting Mark Sanchez's new hair. He finally did something right.
This guy didn't have Jets team spirit, but he did have a team's spirit, and that's got to count for something.
Seriously, Mark Sanchez's hair is AMAZING. Don't you think so, Geno? Geno?
Fun fact: when setting up for a high-five, you should always watch the elbow of your partner's high-five arm.
Un-fun fact: Most people do not know this.
But true winners always persevere. Join the Bar Blitz, and see just how true that is.