This is the dirtiest martini in NYC
A martini is a beautiful thing, but a martini with a billion olives stuffed with everything from lobster to cheese is perhaps an even beautiful-er thing. This is why you should immediately start walking over to the bar at Dylan Prime for their choose-your-own-adventure-style martini menu, where you can pick your gin, ratio, garnish, and stuffed olive. Naturally, we decided to concoct the craziest, dirtiest one possible. Here it is: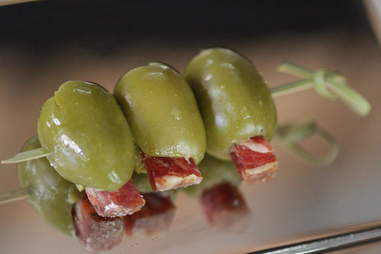 The olives stuffed with spicy soppressata provide some kick, and a little chewiness to the drink.
Cherry pepper-packed olives are stuffed and then put back into the cherry pepper brine for a little extra tangy punch.
They use the same lobster meat as they do for their lobster rolls, to seafood-up your martini. Clearly no skimping here.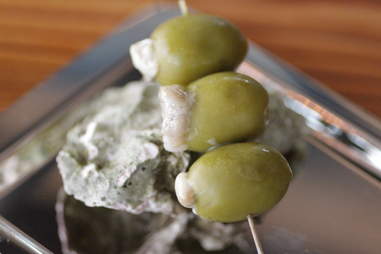 Two freshly shucked oysters stuff every three olives, which, when soaked in gin, provide a briny, boozy explosion of flavors. The takeaway: more things should be stuffed with fresh oysters.
Because bleu cheese-stuffed olives are "a relic from the '80s, and it's time to move on", these olives are stuffed with the funky unpasteurized cow's milk, Hudson Red cheese.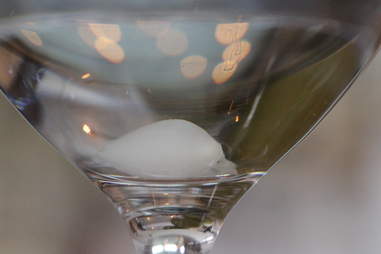 You can garnish with more olives or a lemon twist, but we're going with the cocktail onion -- the dirtiest of garnishes.
And here it is, put together with Dorothy Parker gin 1:1 with some Dolin Dry. So dirty.
Andrew Zimmer is Thrillist's NYC Editor, and very much enjoys a martini for breakfast, lunch, or dinner... actually, just weekends. Yeah, weekends. Follow him on Facebook, Twitter, and Instagram.