If you're heading to the Upper West Side to see a Humperdinck fairy tale opera at Lincoln Center, you might just need a drink beforehand. Here are the nine places to get your fix: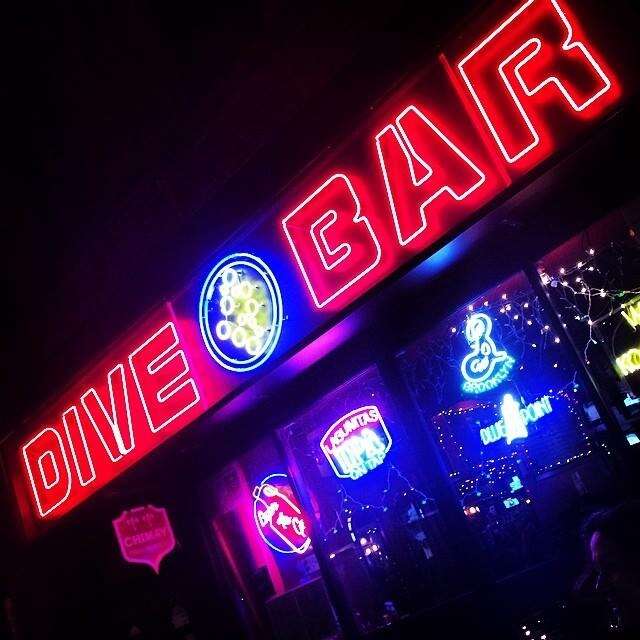 732 Amsterdam Ave
Take your beer pick from any of the 82 bottles, 32 drafts, 30 growlers, five cans, or one cask, and then do it again. And then again. Annddd again. And then take a poutine break.

212 W 79th St
With more screens than a Nobody Beats the Wiz circa 1984, Blondies is one of the most popular go-tos in the city for MSU, Penn State, and Northwestern alumni -- as it turns out, some of those nerds actually do care to watch the Wildcats. Though, maybe the draw is the 4-7pm, two-for-one weekly happy hour. Can't be sure.
189 Amsterdam Ave
The wine list may not be hyper-expansive, but it's decently priced, which is not something you can say about most places around Lincoln Center. The Champagne float, an example of the American fare with a French flair, is exactly what you think it is -- Champagne with a scoop of vanilla ice cream.

450 Amsterdam Ave
Each signature drink is named for Whitman or Poe or Parker, except the eponymous "The Dead Poet" -- a concoction of seven liquors that somehow tastes like grape soda and is much preferable to seven grape sodas that taste like one liquor. If cocktails aren't your thing, but absurd drinking dares are, there's always the Guinness Challenge: drink 100 and get your name on a plaque for all eternity.
509 Amsterdam Ave
The pickles offered aren't limited to the cucumber variety, as beets, green beans, and carrots also get brined like mad. The baked-from-scratch-biscuit based sandwiches are ace and, although there's certainly plenty of brew on tap, there're also three different kinds of root beers, too. Take that for what it's worth (a lot!!!).

101 W 75th St
Four important things you need to know about this place: 1) there are board games, 2) there is a giant fish aquarium, 3) there are 24 taps, and 4) there is free candy.
430 Amsterdam Ave
Beer pong, pool, and foosball tables, and 50 bottled beers from across America fill this enormous space, because drinking games, bro-ing out, and America, generally, are mutually inclusive. The 4-8pm everyday half-price happy hour means it's all pretty economical.

226 W 79th St
The speakeasy sister above Burke & Willis harks back to the time of gentleman's cocktail clubs when "fisticuffs was poor form" and shoes were required, probably. You don't have to be a member to sip on a Bonfire of the Calamities -- lime-infused vodka, lemon, agave, and a "Bonfire Spritz" -- but if you are, you're entitled to private menus, priority seating, and access to personal liquor lockers.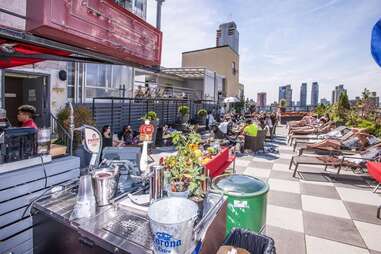 44 W 63rd St
The rooftop view with its famous light-up sign is genuinely incredible, but what really puts this luxe hotel bar on the map is that it's owned by Gossip Girl star Chuck Bass. Whenever we ask for him at the desk, though, they say he's not there, and to "get the hell out of here and never come back." Really weird stuff. Themed cocktails like the Sneaky B*tch are overpriced, predictably.
Sign up here for our daily NYC email and be the first to get all the food/drink/fun New York has to offer.
Carrie Dennis is an Associate Editor for Thrillist and suspects reality television is scripted. Follow her on Twitter @CarrrieDennnis.