Like when you find that sandwich in the back of your fridge at 4a, sometimes exactly what you want can stay hidden until you take a closer look. That principle has never been truer than with Upright Brew House, which from the street seems to be a cozy, unassuming West Village cafe -- which it is! -- but when inspected thoroughly, reveals a basement full of pinball machines and off-menu grilled cheese.
Recommended Video
This Massive Bacon Festival Takes Over an Entire Stadium
This is the upstairs -- very cafe-y, right? Well you can settle in for excellent morning coffees, or use their wifi to get some work done, but you should also know...
... that the lattes have little drawings on them! But ALSO...
... that they've got a serious beer program. You can grab "growlers" that are actually milk cartons, bottles like Jolly Pumpkin Artisan Ales' Madrugada Obscura, and taps including Habanero Sculpin IPA from Ballast Point (1), Apollo Wheat from Sixpoint (2), Boulder's Hazed and Infused (3), and their NYC beer of choice right now: Singlecut's Alex Biere Du Soleil (4).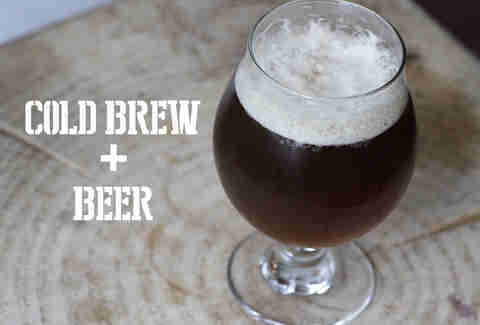 The Ike Davis: a genius coffee-shandy of cold brew and He'Brew Hop Manna. It's not hitting .198.
We promised there would be pinball machines, and here they are: Monster Bash, the essential Terminator 2 game with the gun that shoots the ball, and The Addams Family, which many consider to be the finest game of all time without a gun that shoots the ball.
Go all the way to the back and then head down the steps to locate the subterranean wonderland.
If you find time between sampling delicious brews and totally breaking 80mil on The Addams Family, they've also got Southern-touched noshes including this head-turner of a fried chicken sandwich.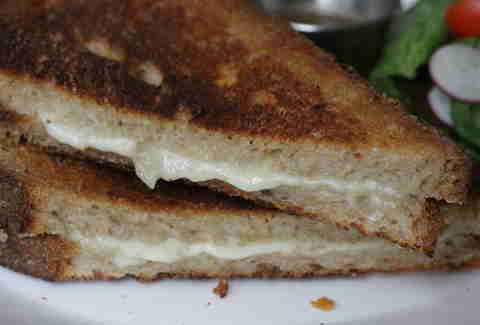 A four-cheese house blend with herb butter, the grilled cheese is delicious, BUT, if you ask really nicely, they may make you the off-menu Beer Cheese Grilled Cheese...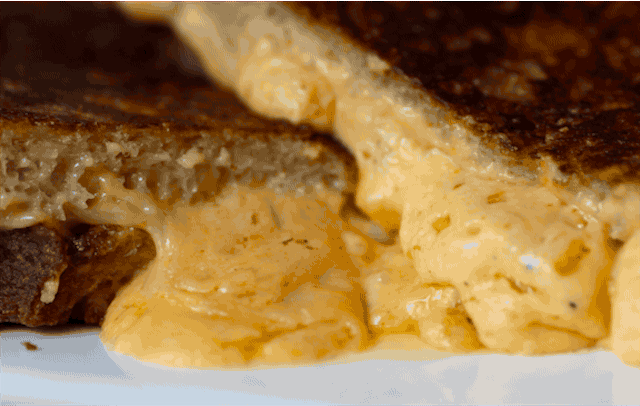 ... which is made made with cheddar, cream cheese, pale ale, and various spices, and oozes oozeability.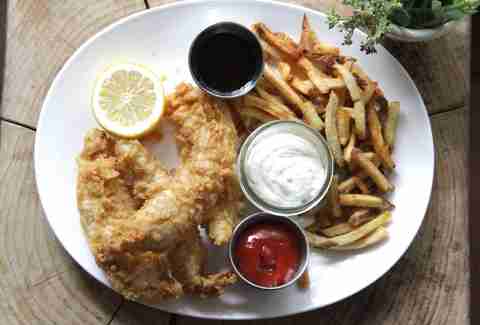 The fish & chips are lightly tempura'd fillets of day-boat cod served with malt vinegar, fries, and house-made tartar sauce. They don't serve this at Starbucks.
As delicious as it is necessary, the Prime Angus Steak Burger with cheese and bacon goes great with beer and pinball... and also beer cheese.
Previous Venue
Next Venue
Venue Description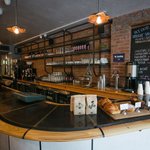 1. Upright Brew House
547 Hudson St, New York, NY 10014
This brewhouse is one part cozy upstairs coffee shop and three parts downstairs entertainment with suds, arcade games, and delicious bar eats. It's got two of NYC's biggest vices on lock: coffee and beer. After work, down the latter (plus wine) for $2 off from 4-7pm. You should probably snag some of the $5 apps, too, especially if one is the truffle butter popcorn.