You already know what to eat every week for the rest of winter in NYC, so it definitely can't hurt to have an idea of what you should be drinking for the rest of winter, too, especially if that "idea" is actually a "Winter Drinking Challenge with booze tailor-made for every week from here to spring", which this totally is...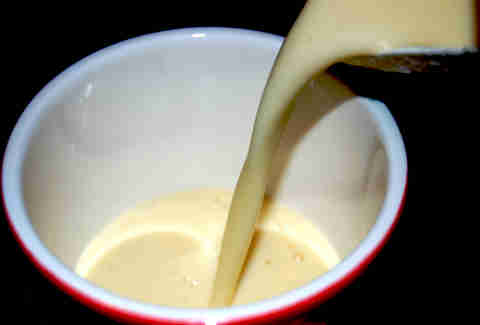 December 22-27: Eggnog
Is it possible to get through the holidays without downing some eggnog? And is it possible to down some eggnog without pouring brandy into it? No, and no. And while this sort of negates the "drink" part, you can also score it at Ample Hills pop-up at Gotham West Market in ice cream form, if you're feeling unconventional. Oh, and pour some brandy on that, too.
December 28-January 3: Bloody Marys and Champagne
This is a twofer: start with one, then have the other. Or have them both at the same time. Either way, this is a BIG week for both of these drinks. A few options for you include some of the best Bloodys in the city or The Baroness in LIC where you can saber some Champagne.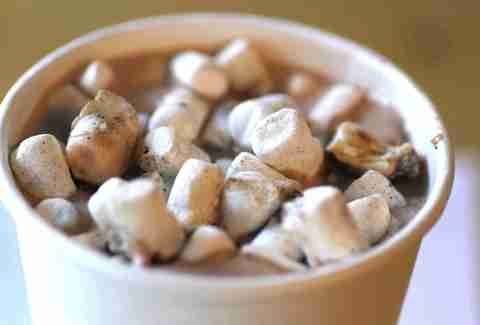 January 4-10: Hot chocolate
Why yes, we did compile a checklist with some of the best in the city. Might be a good place to start?
January 11-17: Anything on a rooftop that's open year-round
Booze just tastes better on the top floor, here're some great places to start.
January 18-24: Maple syrup cocktails
Death + Co actually has a few of these (we'd recommend the Dial "M"), or hit one of the other best cocktail spots in the city, where, worst case scenario, you can add some from your syrup flask.
January 25-31: Hot toddies
File this under mandatory. See also: hot buttered rum, and glühwein.
February 1-7: Lots and lots of beer
There's really no other choice, the Super Bowl takes over everything.
February 8-14: Red wine
Probably from a box. Or at a super-classy bar with lots of people just having tons of fun on a regular night. Definitely one of those.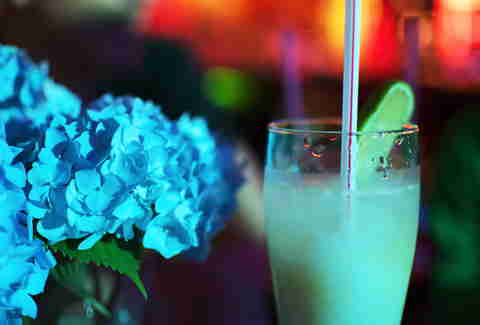 February 15-21: Frozen or fruity "cocktails"
We know, we know -- it's the middle of winter and you're not actually in New Orleans, but, you can fake it; just grab the nearest colada or daiquiri and house it. Any Tiki bar should have what you need, or head to Bourbon St or Brother Jimmy's for a closer approximation.
February 22-28: Some great dark beers
Winter is the time for stouts, spiced ales, and even darker stouts -- these are the ones you should have already been drinking, and these are the bars that probably have you covered.
March 1-7: Something by a fireplace
Pretty soon it'll be actually not freezing and you won't want to sit by a fire enjoying many, many drinks. Right now though, it's still freezing. Toast things up at one of these. Fireplace crawl anyone?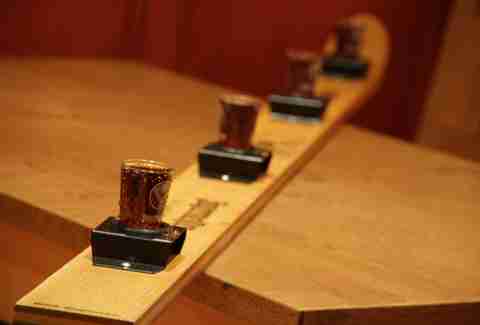 March 8-14: Shot skis
Yeah, this is your excuse, get it done.
March 15-21: A civilized glass of whiskey
Sure, you could pound beers and shoot shots all day long in your green face paint, or whatever, OR, you could enjoy a gentlemanly dram, preferably at one of the best whiskey bars in the city.
Sign up here for our daily NYC email and be the first to get all the food/drink/fun New York has to offer.
Andrew Zimmer is Thrillist's NYC Editor and he's going to stick to the drinking every week plan pretty hard. Follow him on Twitter and Instagram.