Every NCAA Football Team-Affiliated Bar in NYC
Chances are, if you went to college, you watched some football while you were there. And even though you're gainfully employed now and totally haven't Flabongoed in years, you probably wouldn't mind watching a game this weekend with a crush of like-minded fans. Well, this should help: here's every single college football team bar in NYC.
Brass tacks: if, by chance, we missed your team, it's either because we hate them (yeah, that's right, Oregon State), or they don't have an organized place to drink and watch listed anywhere. If you've got one, though, feel free to drop it in the comments.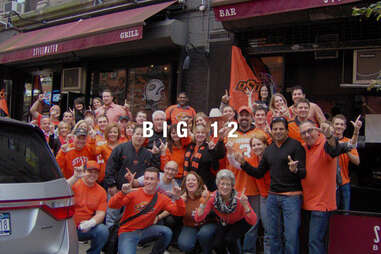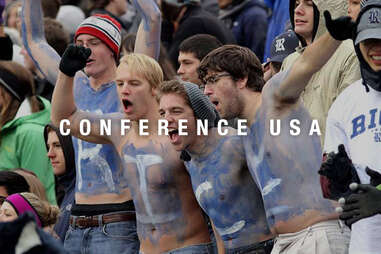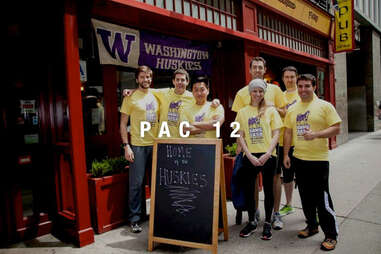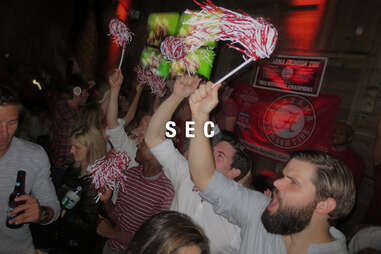 APPALACHIAN STATE
Ainsworth Park (address and info)
Gramercy
GEORGIA SOUTHERN
Suite 36 (address and info)
Midtown West
Sign up here for our daily NYC email and be the first to get all the food/drink/fun New York has to offer.
Andrew Zimmer is Thrillist's NYC Editor, and he wishes someone would put together a list of where you can watch Division III NESCAC Football. Follow him on Twitter and Instagram.
Lucy Meilus is an Editorial Intern at Thrillist and learned everything she knows about football from watching Friday Night Lights. Follow her on Twitter.