Drink Pantone's Color of 2018 with These Ultra Violet Cocktails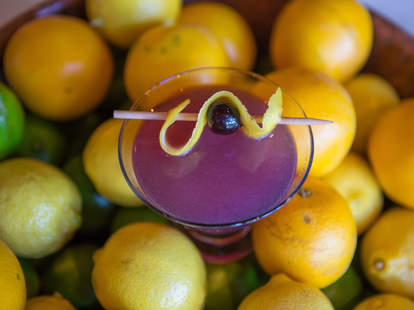 Courtesy of Bulla Gastrobar
Every year, the folks at Pantone come together annually to christen the color of the year. This year, Ultra Violet took the color crown, signifying individuality, inspiration and imagination (cue purple-worshipping greats like Prince and Hendrix). In celebration of the purple pigment, we're tapping another sense—taste—with some of our favorite Ultra Violet libations from watering holes across the country.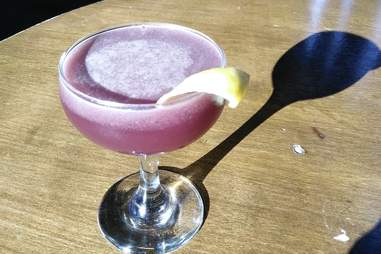 Courtesy of Cure
Ocean of Violettes at Cure, New Orleans
Paying homage to the late Prince, the Ocean of Violettes is named for the lyrics of "When Doves Cry." Cimarrón tequila's dry profile allows for greater control of the cocktail's sweeter ingredients: crème de cassis, orgeat and the Bitter Truth's Violet Liqueur. Citrus notes from fresh lemon juice and a healthy dose of Regan's orange bitters keep the libation balanced.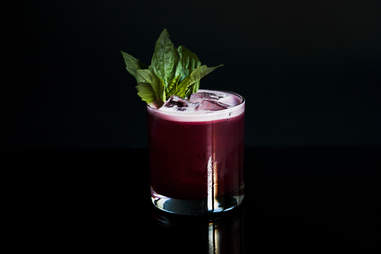 Courtesy of Celeste
Los Jefe at Celeste, Chicago
Concocted by mixologist Eric Simmons and his team, the Los Jefe libation is a riff on a Tequila Mule that nods to the healthy drinks cocktail trend of 2018. The "plant-based" beverage is made up of reposado tequila, red beets, génépy—an alpine liqueur with chamomile and spearmint notes—herbaceous basil and ginger, fresh pineapple and lime for a slightly acidic kick.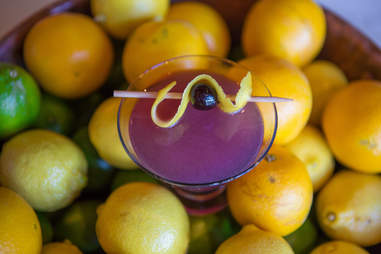 Courtesy of Bulla Gastrobar
Butterfly pea flower and its color shifting ability is nothing new to those behind the stick. Kevin Lozada, head bartender of Miami's Bulla Gastrobar, creates a simple syrup with the ingredient to turn this bourbon-based cocktail from black to purple when acidic fresh lemon juice is introduced. Its change is like a caterpillar changing into a beautiful butterfly—but a lot tastier and much more alcoholic.
Courtesy of beast + bottle
Word play delights the cocktail list at Denver's beast + bottle. The Karma Chameleon, a two-base spirit libation, stirs equal parts rum and cachaça with Maraschino, simple syrup and Giffard crème de pamplemousse, all presented in a separate carafe. This mixture is then poured into a glass of lime acid to reveal a mood ring-like change right before your eyes. Its transition makes for part science experiment, part parlor trick—all tasty drink.