From two Kite & Key vets who invested plenty of… Benjamin Franklins (!), Fountain Porter's a stool-packed Bella Vista corner brew joint with a kitchen just now doing cold-one-complementing cheeseburgers and chili.
Named after a Passyunk water-spouter, FP has 20 rotating microbrews, including Troegs Troegenator, Great Divide Oak Aged Yeti, and what the Transformers chick takes before she goes sleuthing (Sly Fox Pils).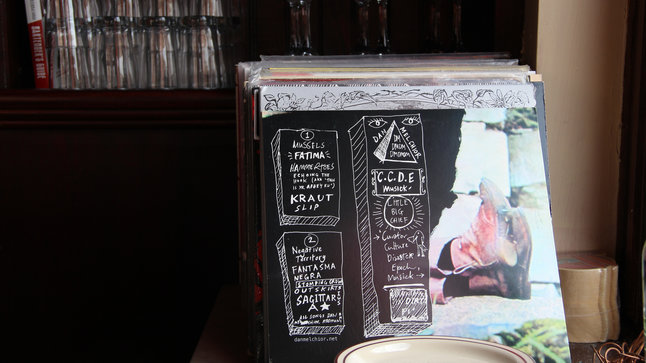 Also always rotating? The owners' vinyl, which skips from folk strumming to death metal.
Oh, and there's liquor too. And Pinot Grigio!!!!!
Meats and cheeses're from Italian Market staple Claudio and come paired with house-cured pickles/peppers, mustard, and bread.
Fry-sided grilled cheeseburgers enter the picture (and you) on weekends only.
And seven days a week they're doing stuff like this massive bowl of ground beef-and-English-cheddar-packed fresh pepper chili, which's truly... electric.