5 new bars you need to imbibe at right now
While you're raising steins on your annual Oktoberfest pilgrimage from Frankford Hall to Brauhaus Schmitz, claim a stool at five of Philly's just-opened booze halls, from cigar bars hidden by a haze of smoke and mirrors above a Walnut St storefront to the latest landmark dance floor makeover from the Union Transfer crew, all guaranteed to have you chatting up that bierfrau well into Winter.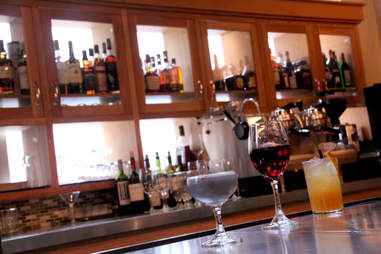 Garces Trading Co
Washington Square West
Next time you're waiting for the Iron Chef's one-time BYOB to turn out Philly's deepest-dish mozz-and-Prov' pizza, you can snag a seat at the cheese counter-turned-bar for classic sips like that sky-blue gin and maraschino Aviation, cognac punch, and a creme de cassis-spiked Kir that turns white wine as red as the sauce on your chin.
Boot & Saddle
South Philadelphia
The team behind Union Transfer, Morgan's Pier, and The Dolphin have turned around another nightlife landmark, reopening the Broad St boot-stomper nearly 20yrs after it first shuttered. Why you won't shudder to go inside: the concert hall's already attracting totally not-country headliners like Ted Leo, Sonic Youth's Lee Ranaldo, and Har Mar Superstar -- plus, it's pouring shots 'til 2a, which you can chase with 10 taps worth of craft drafts.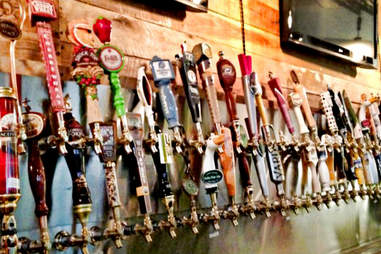 BarLy
Chinatown
Finally a Chinatown bar that the dude behind Hop Sing Laundromat can't turn you away from. BarLy's a 60-tapper ready to satisfy your fantasy draft lineup because it's also the hood's biggest-screened sports bar, pouring everything from your basic domestics to Weyerbacher while you binge on late-night happy hour snacks like $3 banh mi, sushi, and French bread pizza, and cringe at Chip Kelly's next signal call on TVs wall-to-wall.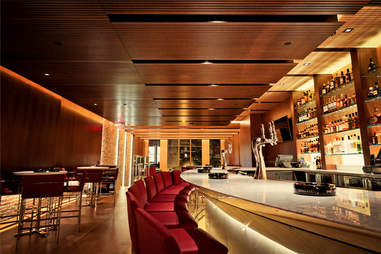 Ashton Cigar Bar
Center City West
More than coincidentally located above Holt's Cigar Company, this second-floor speakeasy's serving 200 smokes (via walk-in humidor) and 200 just-as-smoky whiskeys that you can snift without any huff, thanks to the bar's state-of-the-art air purifiers that'll keep the O2 at least as clean as the air you breathe anywhere else in Center City. Also breathtaking? The upstairs wall of windows overlooking Walnut St where you can perch in a club chair with original scotch 'tails like a Balvenie-blended Grey Goose Martini.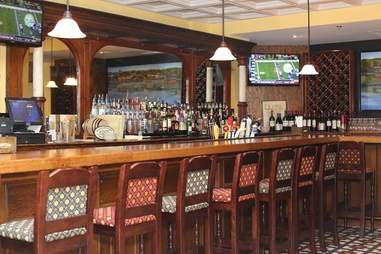 Saint Declan's Well
West Philly/UCity
Taking over the old Trophy Bikes space, this Left Bank cornerstone pub's pouring everything that'll have you thinking twice about riding a trophy bike home... unless you want to end up as salvaged as the Well's restored 17-seat bar, where you can down 20 drafts from Harp to Yards, which're in turn ideal for washing down not-at-all-Gaelic grub like Tex-Mex nachos, chicken quesadillas, and hot crab dip.