What do you do after spending all day opening presents and drinking eggnog? You spend all night drinking... um, other things at one of these 15 sweet Philly bars that are actually open on Christmas Day. Consider it our present to you...
Society Hill
Get all of the Italian-family Christmas traditions without having to spend all day making cannoli with your aunt, all thank to this... um, Irish (?) spot that's serving pizza, pasta, and yes, cannoli all day on Christmas.
 
Old City
This upscale Old City boozer opens just in time for cocktail hour at 5pm, but you'd better change out of your stretchy pants... they have a dress code.
Rittenhouse
The pub's 20th St location opens on Christmas at 5pm, which means you can have a jolly old time downing their typical cheap drink specials ($3 pints, anyone?) and noshing on pub-style eats like bacon-cheddar steak fries.
 
Old City
The Khyber opens at 5:30pm, which means instead of whatever over-cooked Christmas meal you usually have, it's gonna be bacon grease popcorn for dinner.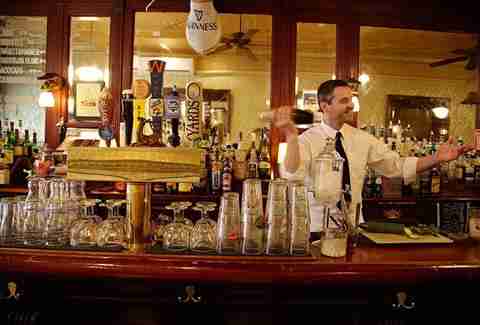 Old City
Every day is a good day for one of the best burgers in Philly... which is exactly how many days a week SB's open.
 
Italian Market
This dive is one stair below street level for each day of Christmas and boasts over 70 bottles and has eight solid craft beers on tap, plus solid bar-eats (grilled cheese sliders w/ tomato soup, hand-cut onion rings w/ horseradish aioli), but sadly none of then involve a partridge. Or a pear.
Point Breeze
Despite how its kitschy red-velveteen wallpaper bedecked with lions might make it look, the SPTR is not a present to unwrap, but it is giving you a chance to do some serious boozing from 6pm-1am on Xmas.
 
Tacony
The Grey Lodge Pub keeps its ales seasonally apt, so stop in after 8pm and you're bound to get in the spirit with Sly Fox Xmas, Mad Elf, and other festive brews.
Rittenhouse
If all you want for Christmas is the Eagles to make the playoffs, then this sports hang is for you, especially on the Big Day (when Cavanaugh's opens at 8pm). And you don't have to worry about watching Philly's other team, the 76ers lose... because they don't play.
 
Old City
Ironically, Eulogy's sweet list of over 400 beers, and some of the city's best fries, make it the perfect place to celebrate Jesus' birthday.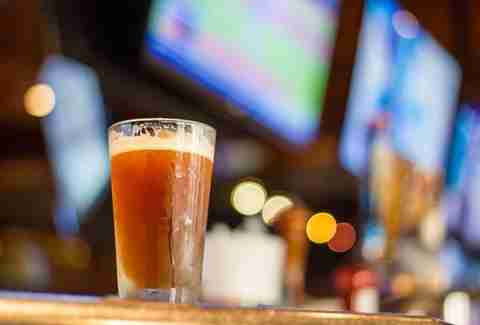 Rittenhouse
Fox & Hound is another great spot to catch up on your Christmas Day sports, emphasis on day -- while most spots on this list open in the evening, you can stop by Fox & Hound during the day from 11am-6pm.
 
East Passyunk
This South Philly favorite opens its doors at 6pm on Christmas Day, and chances are the menu -- which offers delicious options for vegetarians and carnivores alike -- is good enough to please even sourest of grumpy relatives.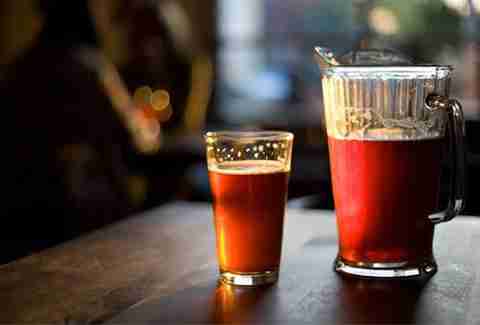 Queen Village
New Wave Cafe opens at 6pm, which means you'll miss out on the spot's top-notch brunch but still have the whole evening to down standard pub fare and lots of craft beer.
 
Queen Village
The bar will be open from 11am-2am, and the kitchen will be partially open as well, so you can hideout for as long as you like and not starve. Just don't hideout too long because O'Neals is notoriously a Steelers bar and you'll need to cleanse yourself before resuming Christmas activities.
 
Rittenhouse
Did Grandma give you a crisp $5 in your stocking this morning? Bring it on over to the cash-only Lombard St mainstay after 8pm for some craft beer and board games, sans the overly competitive Monopoly game with your uncle.
Sign up here for our daily Philly email and be the first to get all the food/drink/fun in town.