You might not have thought it was possible but it is possible to drink at a sweet Pennsylvania bar somewhere other than Philadelphia. From Acacia to the Holy Hound, these are Pennsylvania's best bars outside of Philly.
Pittsburgh, PA
Acacia gets its popularity from its dark, lounge-like atmosphere, not unlike some local cocktail bars Philadelphians might be used to (not that they'd ever admit that about a bar in... ugh, Pittsburgh). The scene here is pretty laid-back and they offer new cocktail creations regularly.
Lititz, PA
Just a few miles North of Lancaster, Bulls Head Public House takes its cues from traditional British pubs and matches delicious pub fare with world-class beer. If you're looking to get educated, read up on the spot's Beer Menu Bible for a crash course in all things brewed.
Columbia, PA
Bully's isn't the scary floral-on-floral B&B -- although it does celebrate some of the local history in Columbia, PA -- and the location itself has been hosting visitors since 1903, which means there are plenty of ghost stories to go around after you order.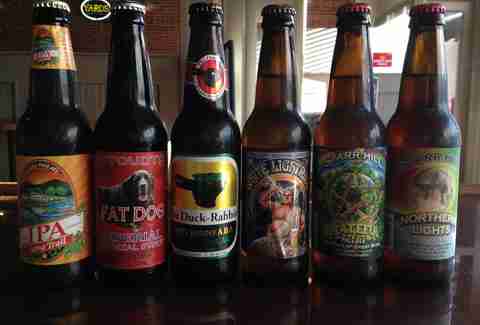 Scranton, PA
This is probably where Michael Scott should have taken the Dunder Mifflin staff. Its expansive beer list, plus a menu that includes bacon tempura, make this spot stand out among the area's other bars.
Reading, PA
The oldest pub in Berks County isn't just an Irish pub because it's got more than 80 brews in addition to the typical shamrock-style brews, and it offers a seriously wide range of pub eats to match.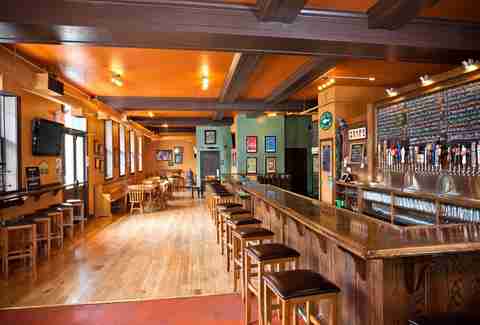 York, PA
Holy Hound is York's only taproom, and thankfully it's a good one, thanks to a constantly alternating lineup of 30+ beers and professionals behind the bar who will find the perfect brew for you. The taproom also prides itself on its locally sourced food menu, which includes buffalo mac 'n cheese and homemade guacamole.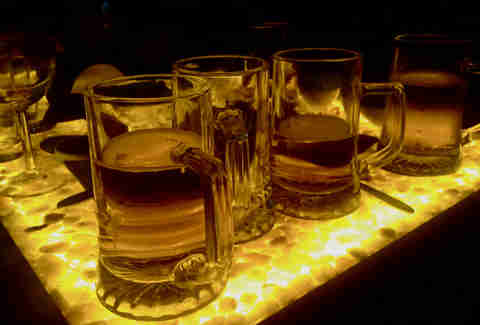 Pittsburgh, PA
This quintessential dive bar is best known by locals for its welcoming atmosphere, ping pong table, craft beers, and well-loved jukebox. This is also one of the few remaining bars that allows customers to smoke, which can be a hit or miss depending on your preference.
State College, PA
We all know Penn State kids enjoy their libations, so earning the unofficial title of State College's best pub can't be easy. How'd they do it? They sling up to 200 different brews, offer Wi-Fi for all those studious drinkers at a table with their laptop, and they've got co-eds. So many co-eds.
Franklin, PA
Even though it's a small town beer joint next to a Quality Inn, Liberty Street Tavern still delivers with a warm, welcoming atmosphere and an ever-growing beer list. Plus, even Stephen Starr would be proud of the bar's Sunday Bloody Mary bar.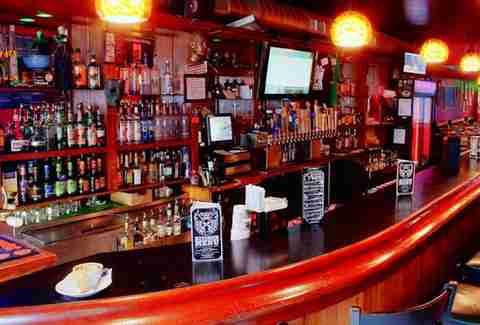 Pittsburgh, PA
Although the beer selection has sufficient options for patrons, it's The Smiling Moose's upscale pub fare (and live music) that set it apart from other area spots. Pro-tip: try the Chinese five-spice burger.
Sign up here for our daily Philly email and be the first to get all the food/drink/fun in town.
Marielle Mondon is a freelance writer who spends most of her time at bars INSIDE Philly. Follow her @MarielleMondon.