Philly has no shortage of fantastic cocktail-first establishments that serve as reminders that a well-made drink can be damn near transcendental. So when you're ready to trade in your bottom-shelf whiskey and coke poured at your favorite dive for something classier, these are the best bars to taste all the rare liquors, bitters, and house-made tinctures you never knew you wanted.
Chinatown
It's not easy to find your way to Hop Sing if you're a newcomer, and no matter how regular you are, it's not easy to get seated right away either. Regardless of the lines winding down the street, you'll find Hop Sing lives up to its hype and the air of mystery around it -- you can't use cell phones or cameras inside, and don't think that rule won't be enforced if someone catches you. As Draconian as it may feel at first, it makes a lot more sense when you've heard about the fiery, enigmatic owner, Lê, who likes to say he's North Korea's spokesman. And you won't even care that your phone is stuffed away thanks to literally hundreds of liquor options, from Johnny Drum Private Stock bourbons to 15-year-aged El Dorado.
Rittenhouse
It's hard to believe Stephen Starr's taco wonderland that is El Rey could get even better, but turns out, if you walk through the kitchen, you'll find yourself in the secret-ish Ranstead Room, where you can still order bites from El Rey alongside craft cocktails. The menu updates seasonally, but no matter when you head over, you're guaranteed an evening of prohibition grandeur in this luxe back room.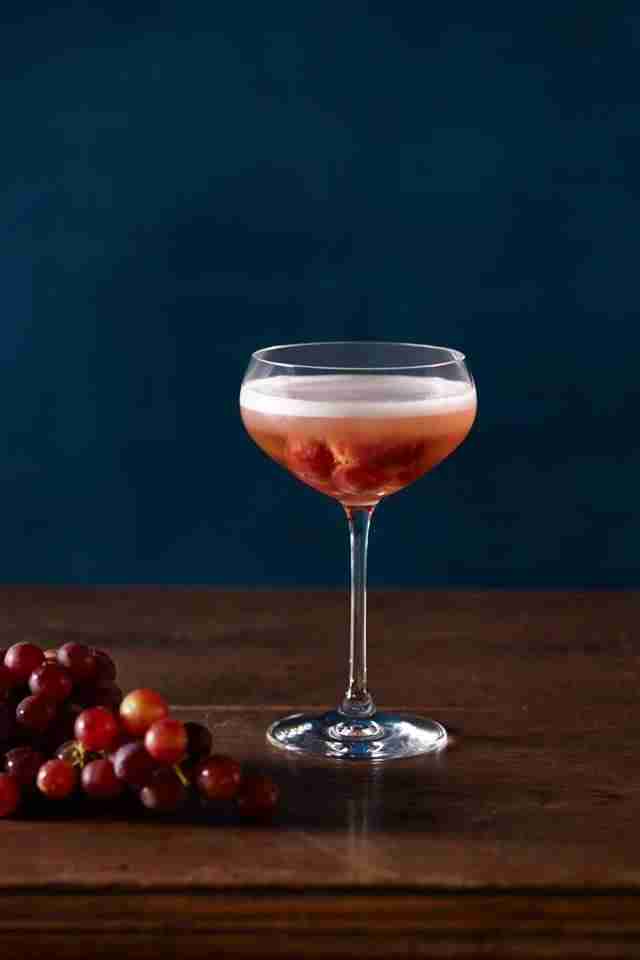 Midtown Village
Who would have thought a romantic small plate vegan restaurant would pack such a punch when it comes to its cocktail program? Take a seat on one of the tufted benches by candlelit tables and try the always mysterious Charlie's Punch. You'll have a lot of options when it comes to cleverly named concoctions, too: the Women in Love (with Bluecoat and jasmine chamomile) and the Johnny Walker-based City on Fire, to name a mere couple.
Rittenhouse
The Rittenhouse Hotel is home to the cozy and very scholarly Library Bar where you'll find some of the city's best bartenders. Tucked on the lower floor, complete with stacked bookshelves, it feels like a true reprieve from the city, especially with an Old Fashioned in hand. Seasonal options like the El Presidente (Bacardi rum, red wine, vermouth, grenadine) are your reminders of the outside world.
Callowhill
Beside ongoing movie nights and a satisfying menu of elevated classic American plates, the cocktail menu at BAM would be easy to dismiss out of hand -- but that would be a mistake. Summer sangria and Moscow Mule specials are an obvious go-to, but don't skip the try-your-own-adventure cocktail menu, where you simply fill in your choice of spirit into the bar's expertly predetermined formulas. The Back Stabbin' Betty, for example, includes aperitif wine, lemon cordial, pink peppercorn tincture, and the spirit of your choice.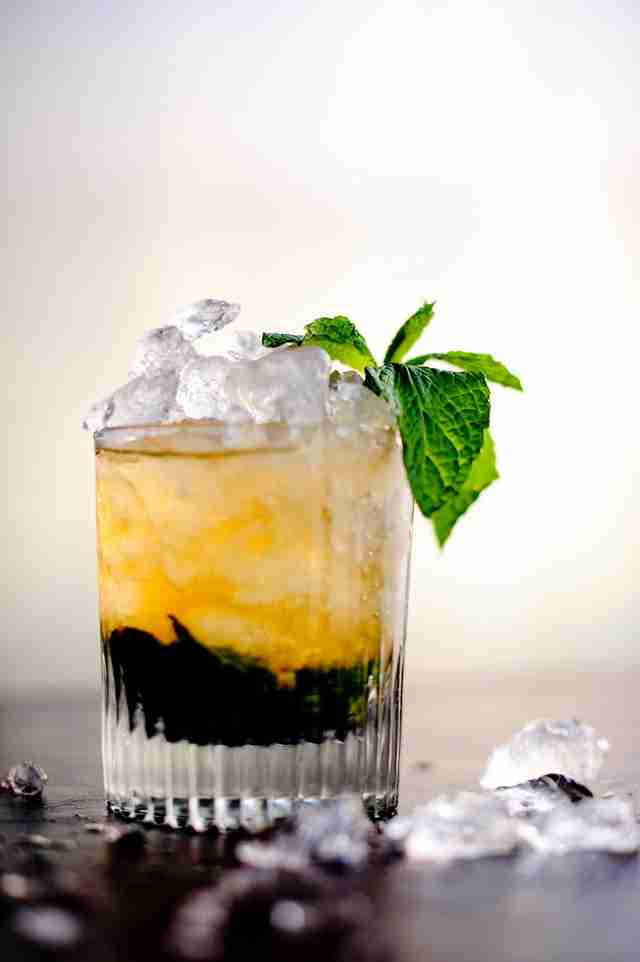 Graduate Hospital
This is the perfect spot when you're craving a casual seat outside while sipping a drink that tastes anything but casual. With ongoing whiskey specials and a killer burger (and a home run mac & cheese), you get the best of both the food and drink worlds. The sparkling Violet Hour is extra charming with infusions of crème de violette, and the Prescription Julep gets an extra kick with cognac and angostura.
Northern Liberties
Dark, intimate nightcaps have a home on Poplar St, where Bardot Cafe churns out creative, alternative cocktails, from the Lola (vodka, cherry, and rhubarb) to the Bicycle Thief (Bluecoat, St.-Germain, and egg white). Don't forget to go for brunch, too, when your favorite morning-ish drinks go for $5 Sundays.
Rittenhouse
The bar formerly known as the Franklin Mortgage & Investment Co. got a makeover last year, renaming itself and retinkering its menu to present more casual options while still keeping the vibe of an exclusive, old-school speakeasy. Though don't let 'casual' lead you astray -- the drinks are still thoughtfully complex. Chances are you'll walk right by the first time you visit; the only signals you've arrived will be a well-dressed host and, especially if you're going during the weekend, a line out the door. Inside, you'll find dark burgundy leather seating and wood furnishings, along with charmingly knowledgeable and entertaining bartenders.
Rittenhouse
Decked out in eclectic furniture under dim lighting, 1 Tippling Place has vested and bowtied bartenders there to guide your night of cocktail sipping. Get settled on the tufted sofa and peek the menu of beautifully made seasonal and year-round cocktails that you can begin to decipher by your liquor of choice. You can't go wrong with a classic French 75 or Old Fashioned here, but take advantage of the more experimental cocktails, like the Deep Blue Sea (vodka, Lillet, creme Yvette) or the Chet Baker (rum, Carpano, honey).

Sign up here for our daily Philly email and be the first to get all the food/drink/fun in town.