We love us some Yuengling Lager (even just calling it "lager" at any Philly bar, ever), and we love to brag about the tons of long-running breweries that have a kinship with Philly, but there's no denying the dozens of fresh-faced breweries the city has seen pop up recently. Get familiar with these eight newer breweries that have taken over Philadelphia taps in the last few years.
Old City
The Downtown brewery is a relative newcomer to the neighborhood, but serves as a great place to go on an awkward OkCupid date or listen to live music at the downstairs bar area. If you drink at the brewery itself, try a beer flight to sample whatever four seasonal brews it has on tap that month, such as the chocolate-tinged Coup D'Etat Rye IPA or the Dirtier Blonde.
Find it at: Hawthornes Beer Cafe
Ambler
The Saison Solaire is enough to turn any Saison hater into a believer. The hoppy brew with malted spelt and fermented with the brewery's foraged yeast culture is the perfect introduction to spring on the Belgian side. On the British side -- the brewery's other focus of inspiration -- there's the malty dry Queen Anne with hints of coffee, or if you're looking to get the job done at a faster pace, try the 10 percent barley wine Telemachus.
Find it at: Tap Room on 19th, Beast & Ale 
Main Line
Possibly the coolest place on the Main Line, the Ardmore brewery continuously updates its beer menu with a little something for everybody, available in 8oz glasses for sampling, or pints for grown-ups. The brewers often dub their creations with creative names like the IPA Vienna Melt called Neutral Impulse From the Visual Cortex, or last winter's flowery saison-inspired brew, the Truthbomb. Also, don't call it a brewpub: it is a brewery and pub. Its pub fare includes artisan bread made on site and fresh selections of cheeses and charcuterie -- not a basket of frings.
Find it at: Local 44, Standard Tap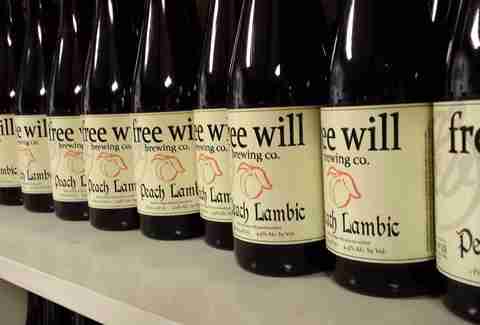 Perkasie
The Bucks County brewery likes to infuse non-standard ingredients when concocting its brews, such as last year's Saison de Rose, with grapefruit and hibiscus, or SAFEWORD! with mango and habaneros. You can find Free Will brews all over any self-respecting beer-loving bar in the city, but for a real treat head to the brewery itself and play some Mario Kart.
Find it at: Johnny Brenda's, The Trestle Inn 
 
Huntington Valley
Naked Brewing tends to emphasize taste over tipsiness, except when it comes to special brews like the 10 percent age imperial stout, The Gentleman, (apple brandy-infused oak and flavors of caramel and vanilla) which does both. Come autumn, the brewery pulls off an impressive feat for the season: creating a perfectly apropos fall brew without having to use any pumpkin flavor.
Find it at: Bru Craft & Wurst, The Cambridge 
Port Richmond
Native Philadelphian Thomas Sheridan named his brewery Do Good Brewing as an homage to Ben Franklin's pen name. He started setting up shop in early 2013 to match every brew with a specific cause in the least hokey charitable way possible. Benji would be proud.
Find it at: McGillin's, Barcade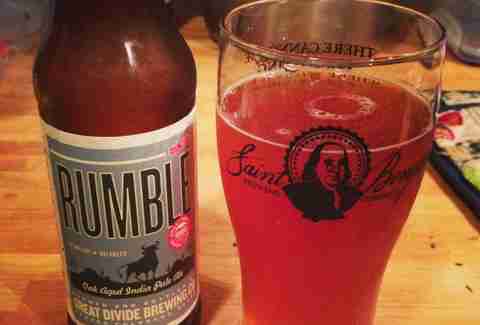 Kensington
Taking another nod from our favorite kite flyer, Saint Benjamin Brewing is a truly homegrown operation, releasing limited kegs to us lucky Philly folk from brewery dream team Tim Patton and Christina Burris at the three-barrel nano brewery. The brewery encapsulates much of Philly's development, the operations headquartered in a 19th century defunct Kensington carriage house.
Find it at: Birra, Tattooed Mom 
Landsdale
Scott Rudich took a cue from homebrew hall-of-famers such as Dave Grosch and Josh Wiekert with his four initial brews until expanding to sours and beyond. Most importantly, the brews represent the flavor and spirit of the Delaware Valley and surrounding areas, with inspiration found in the mining communities of central PA, and the usually clean sand of the Jersey shore.
Sign up here for our daily Philly email and be the first to get all the food/drink/fun in town.
Marielle Mondon is a Philly-born editor and freelance writer who does NOT have a Philly accent, thanks very much. You can follow her on Twitter and Instagram @MarielleMondon.